Empowering Healthy Pregnancies
It's natural to have questions and concerns during pregnancy! Regional One Health's Supportive Pregnancy Care is designed to provide the knowledge you need to improve your health and the health of your baby. Led by our Certified Nurse Midwives, this group care program connects you with other expectant moms and provides empowering education and support.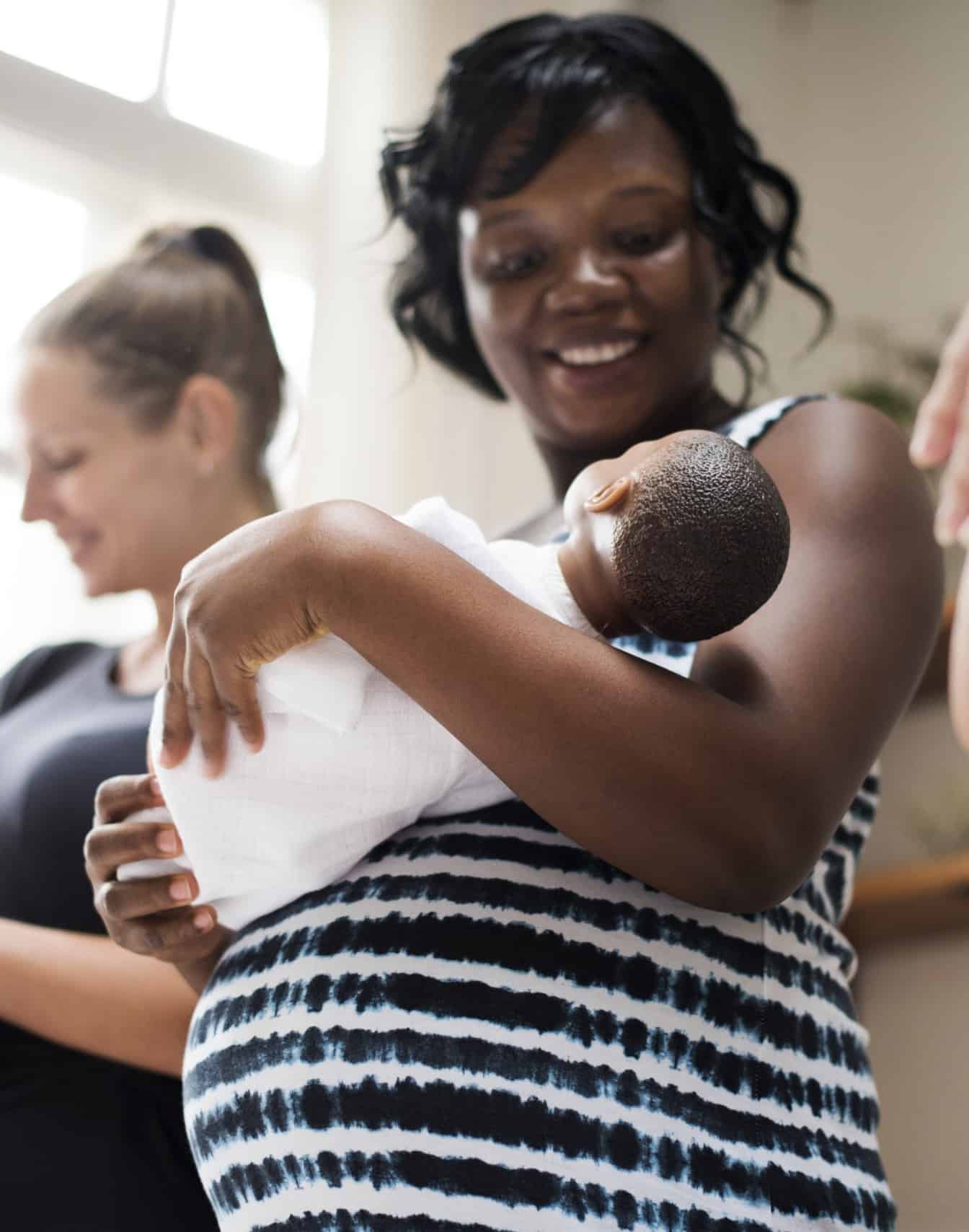 What is Supportive Pregnancy?
Supportive Pregnancy Care, offered at Hollywood Primary Care in partnership with the March of Dimes, combines expert care and education from our Certified Nurse Midwives with an opportunity for expectant moms to share common experiences, build friendships, and support one another during this special time of life.
Patients start by making an appointment with our midwifery team. Along with receiving your routine prenatal care from our team of Certified Nurse Midwives, your nurse midwives can connect you to Supportive Pregnancy Care. The program meets Tuesday, Wednesday and Thursday from 8-10 a.m. At the start of each session, you'll see a nurse midwife for regular prenatal care including checking your baby's heartbeat, taking measurements, lab work, etc. Then, our nurse midwives lead a group session to discuss a variety of pregnancy topics. The interactive, trusting environment is designed to both educate expectant moms and give them an opportunity to address areas of concern with experts and one another.
Every patient also receives a copy of the book My Nine Months, which includes space to track your pregnancy and develop your birth plan. Nurse midwives play an active role in the process, allowing them to familiarize themselves with your wishes so they can provide personalized prenatal care and help support and advocate for you in the delivery room.
Supportive Pregnancy Care covers a wide range of topics:
Session 1: Orientation/Nutrition
Session 2: Oral Health/Common Discomforts
Session 3: Breastfeeding
Session 4: Birth Control/STDs/Abuse
Session 5: Hospital Tour/Birthing Video/Pre-Term Labor Signs
Session 6: Labor Terms/Comfort Measures/Evaluations
Session 7: Baby Care/Baby Shower
Session 8: Birth Exercises/Relaxation Methods/Postpartum Depression
The Midwifery Model of Care
Certified Nurse Midwives are the ideal providers to facilitate Supportive Pregnancy Care. The midwifery model of care is designed to approach pregnancy and childbirth as natural, healthy experiences – not conditions to be cured. Our nurse midwives provide patient-centered care designed to promote optimal health for mom and baby while also giving patients control of the level of intervention, pain relief measures, etc. they prefer for their labor and delivery.
By providing education and involving patients in decision-making throughout their pregnancy, our nurse midwives help new moms advocate for themselves and their babies. You learn what to expect during pregnancy and birth, the right questions to ask, how to navigate your care and more. Midwifery functions best when patient and provider develop a genuine relationship, and our goal is to provide the full continuum of care during pregnancy, birth and beyond.
During childbirth, nurse midwives are at the patient's bedside throughout the labor experience. This supportive model is proven to help more patients achieve their birth plan, reduce the number of C-sections, and protect the health of moms and babies. And, because Regional One Health is the only hospital in Shelby County where patients can give birth with the support of a nurse midwife, patients have the comfort and safety of a hospital birth.
Meet our Midwives
Our midwifery practice gives patients the opportunity to meet each of our providers during their prenatal care. This ensures you will have a relationship with the nurse midwife who delivers your baby. Because our nurse midwives share a patient-centered, empowering approach to care, you'll enjoy consistent, cohesive treatment throughout your pregnancy.
About Hollywood Primary Care
The team at Hollywood Primary Care, located at 2500 Peres Avenue, cares for the whole family through high-quality preventative care, treatment of acute and chronic conditions, well-woman care, and pediatrics. Our goal for every patient we see is to build a trusting relationship and provide education and medical care to improve individual and community health.
Our office is open from 7:30 a.m.-4:30 p.m. Monday-Thursday and 7:30 a.m.-noon Friday.