A Leader in Comprehensive Burn Care
Burns can be devastating injuries, and at the Firefighters Burn Center, we have the expertise and technology to provide the best medical care. We also understand that you are not defined by your injuries, and our goal is to help every patient resume an independent, fulfilling life as quickly as possible.
As the only full-service burn center for a 400-mile radius, we provide lifesaving care for patients ages 14 and up who require emergency and continuing burn treatment. We are the only burn center in the Mid-South verified by the American Burn Association and the American College of Plastic Surgeons, a testament to our outstanding level of care and patient outcomes.
Our multidisciplinary medical team is led by board-certified plastic surgeons, who are uniquely qualified to perform procedures that both save lives and enhance quality of life. They are joined by advanced practitioners, nurses, therapists and others who stay at a patient's side through their entire journey, allowing them to build relationships that enhance the level of care they deliver.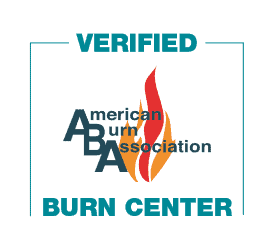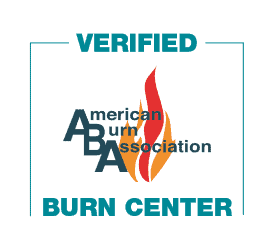 Our comprehensive services allow us to treat patients from the time they suffer a burn injury all the way through their intensive care, rehabilitation, wound treatment and reconstructive surgery. This full continuum of care allows us to fully understand each patient's medical needs so we can provide seamless treatment throughout their stay.
Lifesaving care for acute burn emergencies
Intensive care for severe burn recovery
Rehabilitation and extended care
Wound Care
Hyperbaric Oxygen Therapy
Plastic Surgery
Laser Treatment
The Firefighters Burn Center is also the headquarters for the Mid-South region burn app, The Bridge. This unique service allows medical personnel at other hospitals throughout the area to communicate with our experts via a native smartphone app.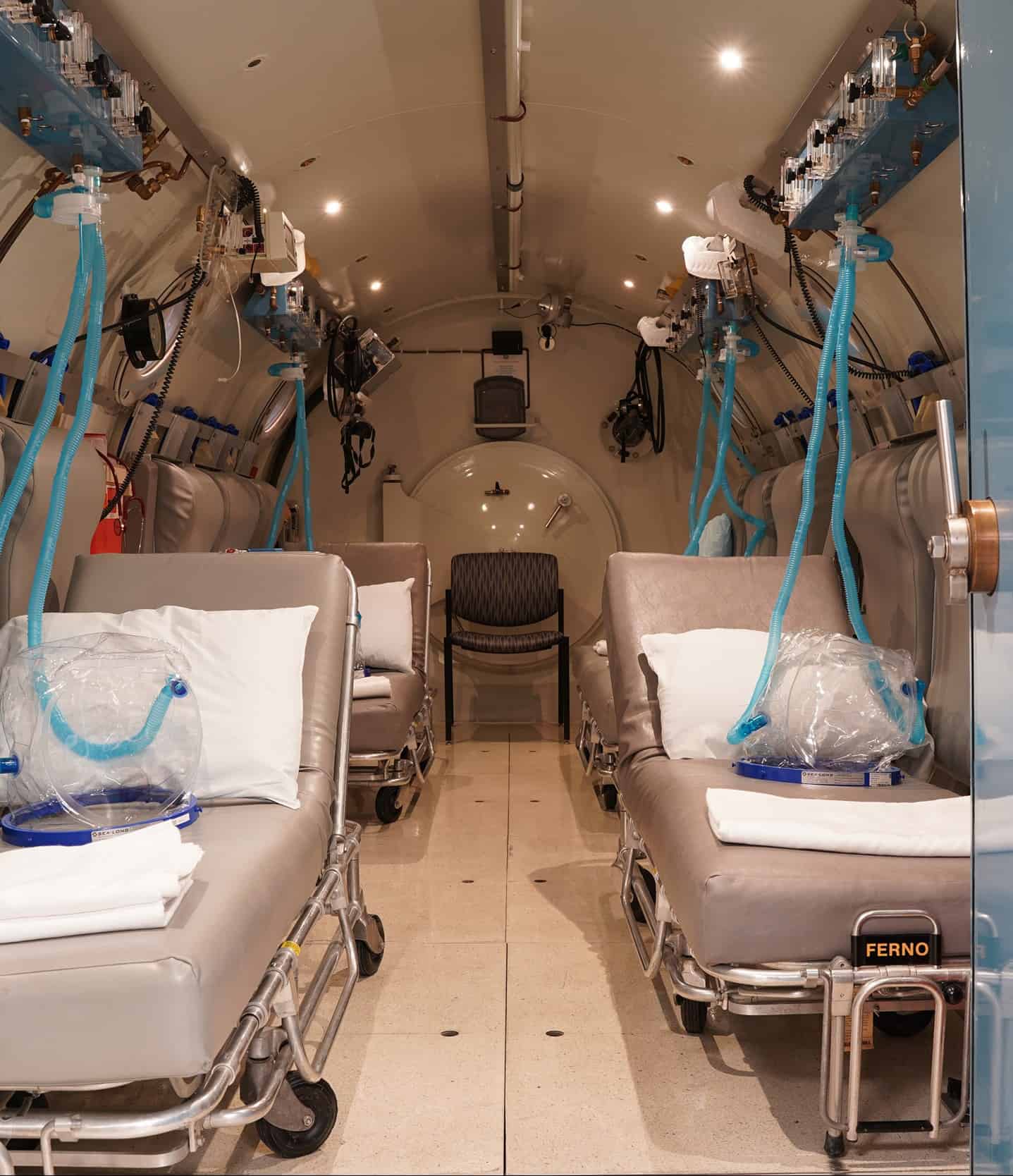 Acute and Reconstructive Care
Burns are complex injuries, and our expertise and technology make a lifesaving difference for patients who need emergency and intensive care. As our region's only full-service verified burn center, we are committed to having every resource to treat the most severe burn injuries. Our specialized team provides around-the-clock care utilizing world-class medical technology, which helps patients heal and start the rehabilitation process as quickly as possible.  learn more
Dedicated Burn Rehabilitation
Specialized rehabilitation services are essential to recovery from burn injuries. Because a burn can impact nearly every organ in the body and create significant scar tissue, rehabilitation must be designed around the unique challenges that patients are facing. Our certified burn therapists are the experts in burn rehab and have a proven track record of helping patients heal, avoid major surgery and return to work, hobbies and independent living at a rate higher than peer facilities.  learn more
Wound Care and Hyperbaric Oxygen Therapy
Burns are clinically complex injuries that sometimes fail to heal despite treatment. Our patients have unique inpatient and outpatient access to leading experts at the Regional One Health Wound Care Center, offering new hope for stubborn wounds. Our multidisciplinary team uses the best technology and treatments, including state-of-the-art Hyperbaric Oxygen Therapy, to heal persistent wounds caused by burns, traumatic injuries and chronic health conditions.  learn more
Plastic Surgery and Laser Center
Recent or even decades-old burn injuries can have lingering impacts on your range of motion, comfort and appearance. Regional One Health's Plastic Surgery and Laser Center offers state-of-the-art surgical and laser procedures that are proven to improve the look and function of scar tissue. In many cases, patients can experience relief and improvement with outpatient treatments that involve minimal recovery time, risk and side effects.  learn more
Burn Prevention and Resources
Education and outreach are crucial parts of our lifesaving mission. Many burn injuries are preventable, and we strive to provide resources that members of our community can use to keep themselves and their loved ones safe. When burn injuries do occur, our team offers not only medical care, but access to ongoing support for burn survivors and their families.  learn more
Meet our Medical Director
Ram Velamuri, MD, FACS, MRCS, DNB brings exceptional clinical experience and a passion for patient care to his role as Firefighters Burn Center medical director. A board-certified plastic surgeon, Dr. Velamuri embraces a comprehensive, patient-centered approach that focuses on protecting patients' lives as well as their quality of life.
Dr. Velamuri earned his medical degree at Padmashree Dr. D.Y. Patil Medical College in India. He held residencies at Saint Louis University School of Medicine and a fellowship at Johns Hopkins University. He is a member of numerous professional organizations, a sought-after presenter at national and international conferences and author of over a dozen publications and articles. He is Burn Fellowship program director at University of Tennessee Health Science Center.
Dr. Velamuri is grateful for mentors who have shown him the important role plastic surgeons play in the successful treatment of burns. As a board-certified plastic surgeon, he works with patients not only when they need critical care, but when they are recovering and returning to day-to-day life. By providing lifesaving surgeries and those that address cosmetic and functional deficiencies, Dr. Velamuri helps patients achieve not only life, but quality of life.
To provide optimal outcomes for burn patients, we put all the technology and resources they need in one place. The Firefighters Burn Center features a dedicated emergency room, operating rooms, intensive care-capable recovery rooms, rehabilitation facilities and more. This means patients have immediate access to the specific treatment they need at every step of their recovery.
All of our facilities are designed with the unique needs of burn patients in mind. Because burns make it hard for the body to regulate temperature, our rooms are heated to ensure patient health and comfort. We utilize the latest medical technology for patient monitoring and care, including the Mid-South's only multi-place hyperbaric oxygen therapy chamber.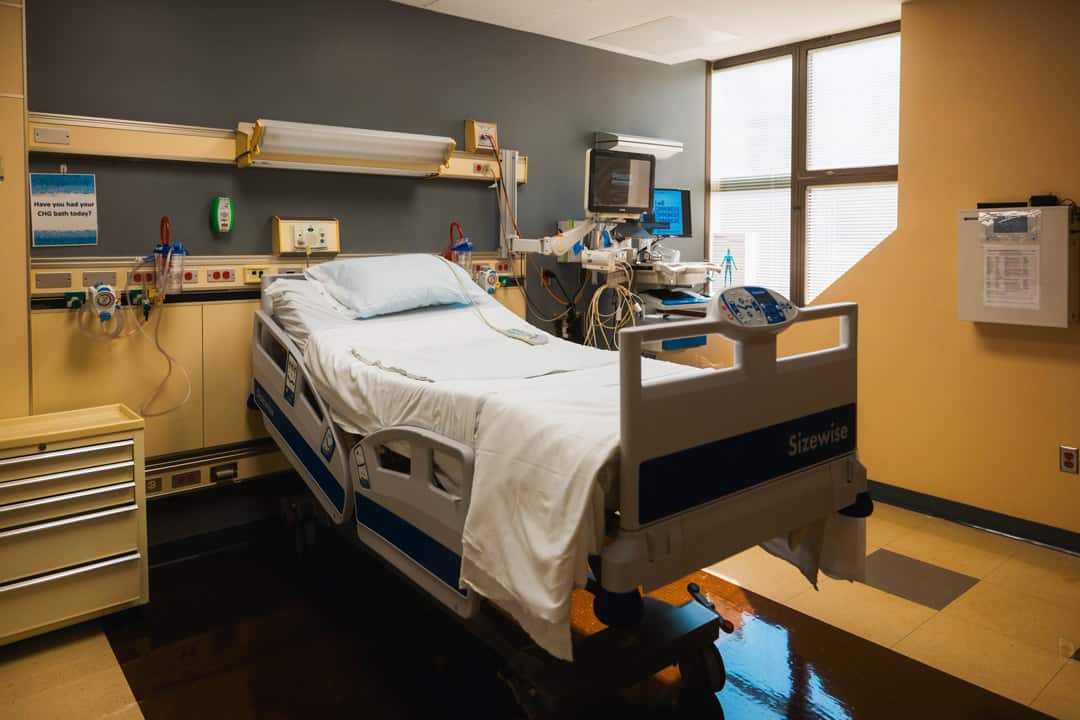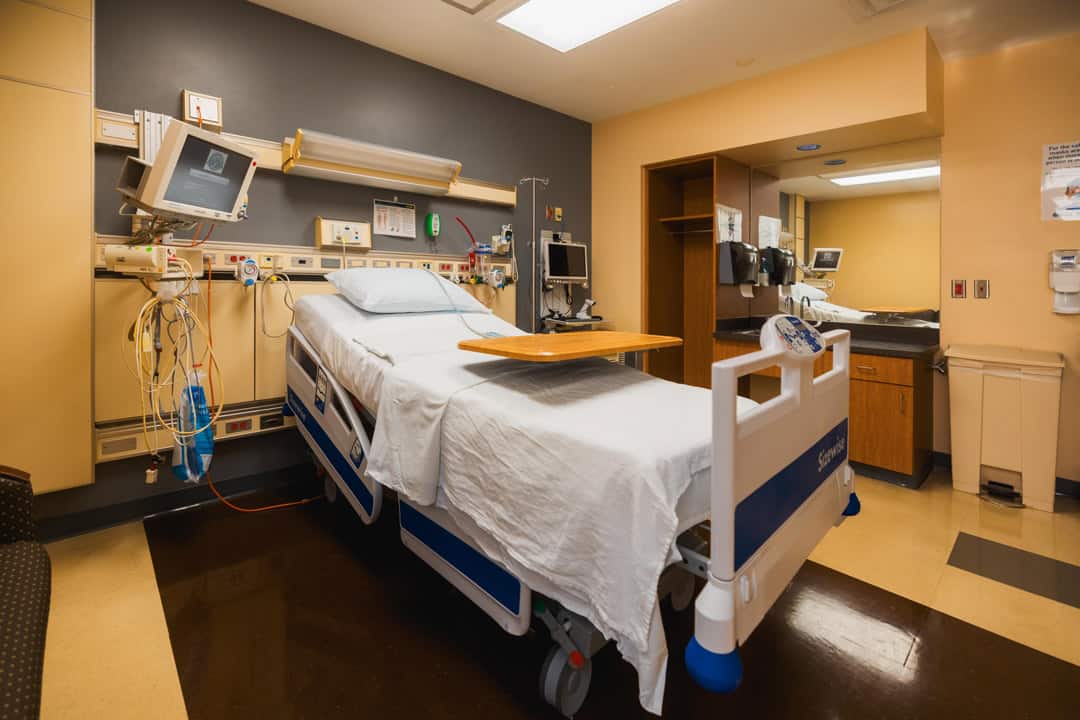 From Our Patients
"If I had gone to any other hospital, I don't think I would have made it – they went above and beyond."
"I get to be a dad, and I get to go back to work – I'm grateful to the burn center for helping me get where I am today."
"I'm very appreciative of the doctors and nurses who cared for me when my life was on the line; my voice was on the line."