For Regional One Health's Complex Obstetric Surgery team, providing exceptional care means achieving optimal outcomes for moms and babies. We understand that every patient we see is facing a challenging diagnosis, and we work with you to explain your options and support you physically and emotionally throughout your medical treatment.
Every story is unique, so we begin your plan of care by listening, understanding, and respecting your personal goals and concerns. While a human touch is important, state-of-the-art technology and expertise are also critical to providing the medical care you deserve. Our Complex Obstetric Surgery practice offers you both, all delivered by a world-class team dedicated to providing the resources and compassion you need on your journey to parenthood.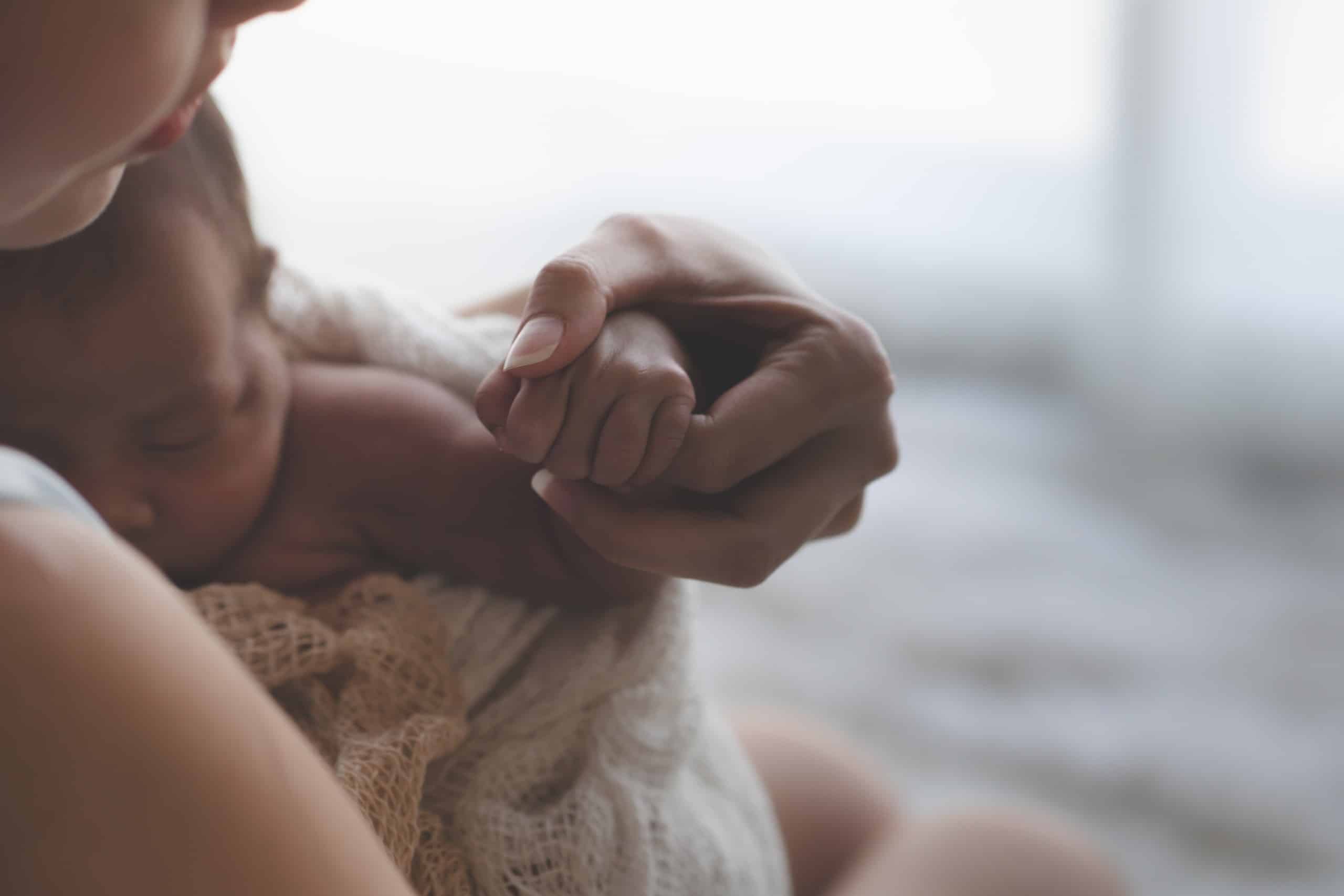 When should I consult a Specialist in Complex Obstetric Surgery?
We serve women who are experiencing a high-risk pregnancy or dealing with medical problems related to the birth of their baby.
Sometimes, these conditions require surgery, and our team specializes in performing procedures for conditions related to pregnancy, childbirth, and the postpartum period.  Receiving care from a multidisciplinary practice like ours reduces the risk of serious complications for both mother and baby. In many cases, these surgeries are lifesaving and can protect your future fertility.
While our Complex Obstetric Surgery practice treats expectant mothers, the Regional One Health system is also home to a world-class neonatal intensive care unit that offers exceptional resources for newborns in need of specialized medical care. We are also equipped to provide pregnant women the close monitoring they need during pregnancy as well as a full range of normal labor, vaginal delivery, cesarean delivery, and surgical options, should they be needed.
Regional One Health is one of five hospitals in Tennessee designated as a Level IV Perinatal Center, meaning we provide an elite level of high-risk maternal and infant care. This designation is recognition of our expert physicians and nurses, specialized equipment, support and outreach services, emergency transport capability, and ongoing education and research, which allow us to play a role in reducing morbidity and mortality associated with high-risk pregnancy and birth.
Complex Cesarean delivery
Many of the conditions we treat in our Complex Obstetric Surgery practice require cesarean delivery, or C-section. Common reasons for a cesarean include prior cesarean delivery or uterine surgery, prolonged labor, fetal position, complications during pregnancy, and fetal or maternal distress during labor.  A cesarean is sometimes the safest option for mothers of multiples, babies with fetal abnormalities and infants who require immediate intervention.
A cesarean delivery is a major surgery that requires a hospital stay of several days and up to six weeks of recovery. A safe birth is our top priority, and our experienced team delivers excellent results while addressing physical comfort and emotional wellbeing and minimizing scarring.
Cesarean hysterectomy
For some women, serious medical concerns require the removal of the uterus via a hysterectomy directly after a cesarean delivery. This is typically an emergency procedure performed to protect the mother's life when treatment options that would preserve her fertility are not possible.
Cesarean hysterectomy is a complicated procedure that requires an experienced multidisciplinary team, state-of-the-art medical technology, and blood bank resources. Our Complex Obstetric Surgery practice utilizes all of these resources to deliver the best outcomes for our patients.
Placenta Previa
Previa is diagnosed when a baby's placenta partially or completely covers the mother's cervix. This condition puts a mother at risk of bleeding throughout pregnancy and labor and delivery and requires delivery by cesarean since the placenta is covering the cervix so it cannot safely dilate to allow for vaginal delivery.
Patients may require hospital admission, medications, and even blood transfusions during pregnancy, along with careful monitoring. Our goal is to help you maintain a healthy pregnancy for as long as possible so your baby can fully develop, then schedule a safe delivery via cesarean.
Placenta Accreta Spectrum (PAS)
This serious pregnancy complication, also known as morbidly adherent placenta, occurs when the placenta attaches too deeply to the uterus. This can prevent all or part of the placenta from detaching during childbirth, putting the mother at risk of serious bleeding.
In placenta accreta, the placenta grows into the uterine wall. The more severe placenta increta involves the placenta attaching to the uterine muscle. Finally, in the most severe cases, called placenta percreta, the placenta grows into another organ, such as the bladder.
Sometimes these conditions are diagnosed via routine ultrasound. OB/GYNs also screen patients with risk factors such as past C-sections or uterine surgery, placenta previa, or other uterine abnormalities, such as scarring or fibroids. Patients with a prior cesarean delivery and a placenta previa are at particularly high risk of PAS.
Patients with PAS deliver by cesarean several weeks before their due date to avoid going into labor. While some may also require a cesarean hysterectomy, there are also surgeries that can preserve fertility depending on the location of the placenta and extent of invasion.  Your medical team will discuss your treatment options based on your individual medical needs and goals.
Ectopic Pregnancy Conditions
We treat several rare and serious types of ectopic pregnancy. These conditions occur when the embryo implants somewhere other than the uterus, such as the scar tissue from a previous C-section (Cesarean Scar Pregnancy), the lining of the endocervical canal (Cervical Ectopic Pregnancy), a rudimentary uterine horn (Cornual Ectopic Pregnancy), or part of the fallopian tube (Interstitial Ectopic Pregnancy).
Patients may become aware of these types of ectopic pregnancies after experiencing bleeding or abdominal pain. They can also be diagnosed by transvaginal ultrasound.
These pregnancies are not viable, and can result in bleeding, an abnormal placenta, or uterine rupture. Seeking expert multidisciplinary care immediately offers your best chance at preserving future fertility. Options include medication, minimally invasive surgery, and traditional surgery.
Abdominal Cerclage
If the cervix is shortened or weakened, it may open too soon, causing miscarriage or premature birth. This condition, called cervical insufficiency, requires surgical treatment with a cervical cerclage. For some patients, doctors can operate vaginally at 12-16 weeks of pregnancy. Other patients require surgery through an abdominal incision.
This can be done laparoscopically or open outside of pregnancy or as open abdominal surgery during very early pregnancy. Your physician will stitch the cervix closed so the pregnancy can continue and give the baby more time to develop and grow. Following an abdominal cerclage, a patient will typically give birth by cesarean with the cerclage remaining in place.
Multiple Prior Cesarean Deliveries or Uterine Surgeries
For patients with three or more prior cesarean deliveries, additional cesareans can pose a challenge due to excessive scar tissue in the abdomen and pelvis. This can cause surgery to last longer and increase the risk of complications such as injury to the bladder.
Our multidisciplinary team has extensive experience with high number repeat cesarean deliveries and plans our cases to improve your chances for a smooth surgery and speedy recovery. We have specialists in urology, general surgery, and interventional radiology available to assist with operative challenges as they happen.
Cesarean Delivery for Patients with High BMI
If a history of C-sections is combined with a high body mass index and/or comorbidities such as diabetes, the risk of problems like placenta complications, hemorrhage, uterine rupture, injury to the bladder or bowel, and hernia can increase. Our team has extensive experience and knowledge helping patients address these challenges to achieve a healthy pregnancy and safe delivery in a supportive, compassionate environment. We also take extra time to talk with patients about their treatment goals, incision type and placement, and recovery expectations.
Our Medical Team
The Complex Obstetric Surgery Practice is led by our Maternal Fetal Medicine physicians, who care for women having high-risk or complicated pregnancies. Our team is part of a high-risk obstetrics service that is one of a kind in the Mid-South.
Treating complex conditions requires a multidisciplinary team of medical experts. The specific members of your care team will depend on your personal diagnosis and treatment needs, but the following resources are all available within our comprehensive practice:
Obstetrics: Obstetricians provide medical and surgical care during pregnancy and childbirth.
Anesthesiology: These providers evaluate, monitor and supervise pain management and delivery of anesthesia. We have a dedicated service for postoperative pain management, allowing us to provide a level of care that is uniquely tailored to postpartum patients.
Blood Bank: Because many high-risk pregnancy conditions put patients at risk of hemorrhage, we offer an onsite blood bank to handle transfusion needs if they arise.
Interventional Radiology: Our team specializes in the safe use of interventional radiology in the diagnosis and treatment of pregnancy related bleeding complications.
Cardiology: Pregnancy places additional stress on the heart, so our team includes experienced cardiologists who can help expectant mothers manage pre-existing and emergent conditions.
Hematology: Clotting disorders and other blood disorders can create risk during pregnancy. Our hematologists are specially trained to work with pregnant patients with blood disorders.
Obstetric Nursing: No team is complete without our caring, highly trained nurses, all of whom specialize in working with high-risk pregnancy patients.
Our team also includes trauma and general surgery, critical care, urology, internal medicine, nephrology, endocrinology, infectious disease, pulmonology, plastic surgery, gynecologic oncology, and many other medical and surgical subspecialists.
Our Promise to You
Every patient deserves access to the resources, knowledge, and compassion that will allow them to have a safe and positive pregnancy and birth experience. We strive to create a trusting and pressure-free environment where you have the freedom to learn about your options and discuss your treatment plan with caring experts who regard you as the leader of your health care team.
We are committed to protecting maternal and fetal health while honoring your personal wishes and decision-making. We realize every patient comes to us not only with unique medical needs, but unique life circumstances. Our role is to understand and respect your individual goals and to provide you information about the medical interventions that will give you the best chance of reaching those goals.
By seeking specialized care for your high-risk pregnancy, you are already taking steps to achieve the best possible outcome for your family. We are honored to be your partner in this process.
Meet Our Medical Director
Molly Houser, MD, FACOG, CDE, chose to specialize in complex obstetric surgery and maternal fetal medicine in order to provide care that protects both moms and babies. "A lot of our patients have had losses and traumatic experiences during pregnancy," she said. "Helping families work through their options and have the best outcome is very rewarding. We have an incredible team that works hard to put patients at ease."
Dr. Houser earned her medical degree at East Tennessee State University and completed her obstetrics & gynecology residency at University of Tennessee Medical Center in Knoxville. She then completed her maternal fetal medicine fellowship at Washington University in St. Louis.
She was inspired to be a physician after experiencing a serious injury as a teenager. "I know what's it like to need medical care and be afraid that something bad could happen," Dr. Houser said. "Finding a doctor who showed me support and compassion made a huge difference for me. It's the reason I became a doctor – I wanted to be that person for someone."
Along with being board-certified in obstetrics & gynecology and maternal fetal medicine, she is a certified diabetes educator, allowing her to support pregnant patients who experience complications due to diabetes. Her additional areas of expertise include forceps deliveries, amniocentesis and surgical delivery of patients with multiple prior cesarean deliveries.