Having a loved one in the hospital can be a stressful time for everyone.  Regional One Health offers a variety of services to assist guests visiting the hospital.  The section provides some general information you will find helpful during your visit.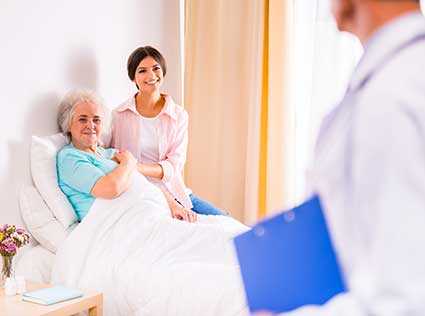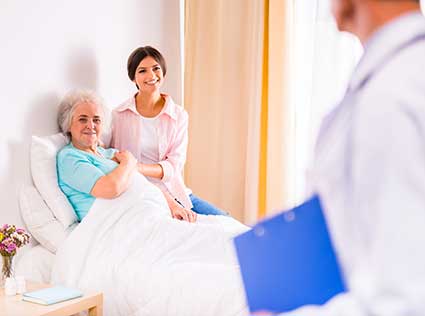 Before visiting the hospital, guests may call ahead to learn the location of your loved one and/or speak with them on the phone. Telephone operators are available 24/7 to provide patient information, including room and phone numbers. Operators may be reached by calling 901.545.7100. The operators receive, transfer and track calls to the desired destination in the hospital. To make a local call from a patient room, dial "9" and then the number.  Callers can dial a room directly using the phone number provided.
When arriving at the hospital, Guest Services representatives are available at information desks located at in the main entrance lobby and the lobby of the Rout Building (women and newborn services) entrance to assist you.  Representatives can assist you with needs such as providing patient information, giving directions or locating wheelchairs. Additional guest services representatives are located in the Outpatient Center and in the Critical Care Waiting Room to assist you.
Visitor Passes
---
For the safety and comfort of our patients, visitors should obtain a visitors pass from information desks located throughout the campus, including the Main Entrance and lobby of the Rout Women's Center.
Visitor passes are renewed daily.
A valid identification (ID) should be presented to obtain a visitors pass.
Visitors or Primary Support Persons who visit between the hours of 9:30 pm and 8:00 am should enter through the Emergency Department (ED) or entrance lobby of the Rout Women's Center to receive an identification badge.
Individuals with colds, sore throats or any contagious disease, influenza, or gastrointestinal illness should not visit patients.
Visiting Hours
---
Most areas of the hospital have open visitation hours. Some restrictions apply in critical care areas, such as our intensive care units (ICU):
Burn Unit ICU: 7:30-8:00 am ; 12:00-1:00 pm; 5:00-6:00 pm; and 8:30-9:00 pm
General ICU and Trauma ICU: 9:00-10:00 am; 1:00-2:00 pm; 5:00-6:00 pm; and 9:00-10:00 pm
Please check with the individual unit in which your loved one is staying to verify.
Additional Services
---
The hospital offers a full service cafeteria, vending area and a Starbucks located on the 1st floor of the Jefferson Building. The cafeteria is open 6:30 – 10:30 a.m. for breakfast; 11 a.m. – 2 p.m. for lunch; and 2:30 – 7 p.m. for dinner.
The Johnson Auxiliary Gift Shop is located across from the cafeteria on the 1st floor of the Jefferson Building and offers a wide assortment of flowers, candy, balloons, special home décor items, children's clothing and more. The gift shop is open Monday through Friday from 9 a.m. to 5 p.m.  To contact the gift shop, call 901.545.7072.
Chaplains from our Spiritual Care Department provide support to patients and family members during times of healthcare crises. The Spiritual Care staff represents varied religious traditions and respect the individual beliefs for the patient and their family. A chapel is located on the 2nd floor of the Jefferson building for visitors and loved ones who would like a quiet place to pray or meditate.