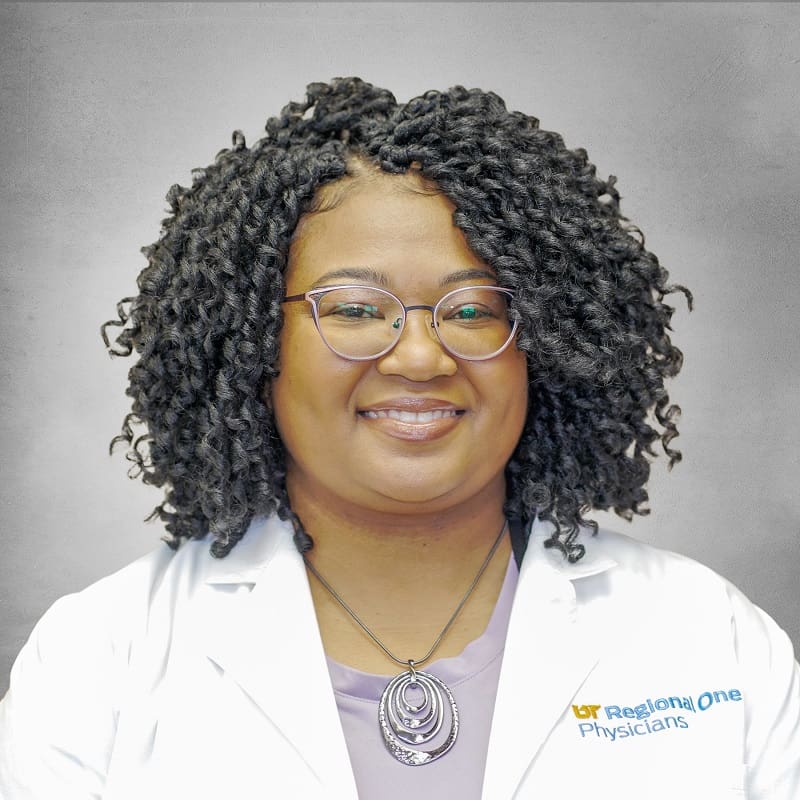 Leah Taylor, CNM
Certified Nurse Midwife services at Regional One Health
"Midwifery is such an empowering experience. Being a part of the miracle of birth and helping families have the best birth story is a blessing."
Specialty
---
Certified Nurse Midwife
Certification
---
American College of Nurse Midwives
Education
---
Master of Science in Nursing, Frontier Nursing University
Leah Taylor, CNM is a Certified Nurse Midwife at Regional One Health. She sees patients for prenatal and well-woman care at our East Campus and Hollywood Primary Care and attends births at Regional One Health's labor & delivery center.
Leah earned her Master of Science in Nursing at Frontier Nursing University in Versailles, Kentucky, where she was a member of the Sigma Theta Tau International Honor Society of Nursing. She has patient care experience as a nurse midwife as well as in labor & delivery, postpartum and antepartum care, OB/GYN, neonatal intensive care, and pediatrics.
As a Certified Nurse Midwife, Leah enjoys using her training and relationship-building skills to help families have an exceptional experience as they bring new life into the world.
"Midwifery is such an empowering experience," she said. "Being a part of the miracle of birth and helping families have the best birth story is a blessing."