Lifesaving
Trauma Care
A traumatic injury can happen in the blink of an eye, so our team at the Elvis Presley Trauma Center stands ready 24/7 to provide lifesaving care.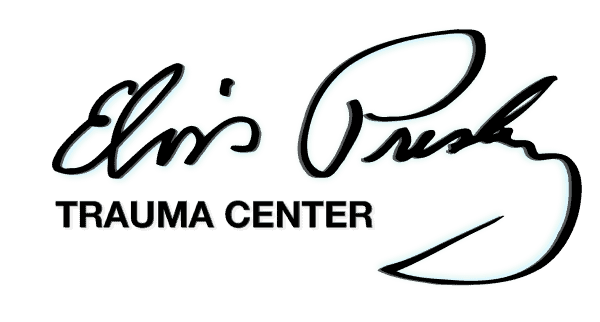 The Mid-South's Leader in Trauma Care
After a serious injury, receiving care at a premier trauma facility can be the difference between life and death. Regional One Health's Elvis Presley Trauma Center has resources to provide patients from throughout the Mid-South the highest level of medical treatment.
As the only designated Level 1 Trauma Center in a 150-mile radius, the Elvis Presley Trauma Center has a multidisciplinary team of highly trained specialists available 24/7 to care for high-risk patients from Tennessee, Mississippi, Arkansas and Missouri. We take this responsibility seriously, and we treat every patient with exceptional skill and compassion.
Our facility was opened in 1983 based on a concept that remains the gold standard in trauma medicine: putting every resource a critically injured patient needs in one place and ensuring they receive the best care from the second they enter our facility until the day they leave the hospital.
Over the years, our team has saved tens of thousands of lives, establishing our position as a national leader in trauma medicine, an essential public safety resource for our community and a Center of Excellence at Regional One Health.
Specialized Resources for Critical Care
When a patient is brought to the Elvis Presley Trauma center, a team of over 20 medical professionals begins the immediate delivery of lifesaving care. Our multidisciplinary medical team includes surgeons, anesthesiologists, trauma nurse practitioners and PAs, pharmacists, certified registered nurse anesthetists, nurses, respiratory therapists, orderlies, x-ray techs, lab techs and others who have dedicated their careers to treating the most severely injured patients.
Our facility includes its own shock trauma and critical care assessment facilities, operating rooms, recovery beds and blood bank resources. As patients heal, they continue to receive expert care in our trauma intensive care, trauma step-down and post-trauma units. Because Regional One Health is a major health system and research hospital, patients also have seamless access to world-class specialists, rehabilitation services, burn and wound care, imaging and other services.
We also know that in a medical crisis, seconds count. Regional One Health is home to MedCom, the regional communication center for ground and air ambulance transport. This essential service allows paramedics and trauma physicians to interact while a patient is being transported, giving physicians the chance to prepare for a patient's arrival and paramedics an opportunity to perform advanced procedures to further stabilize the patient.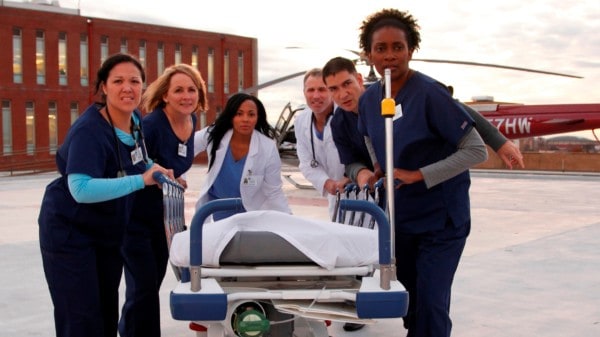 Traumatic Brain Injury Services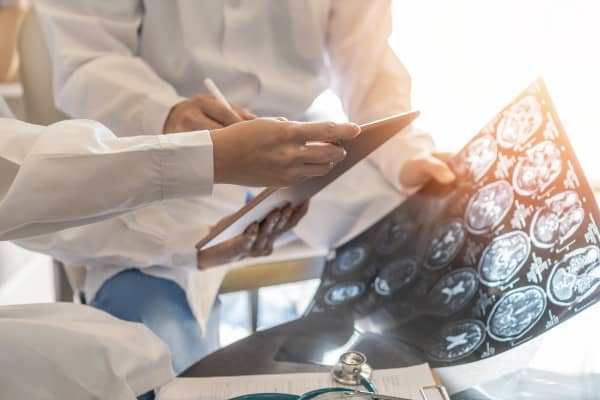 Regional One Health is a leader in traumatic brain injury care. Patients who suffer a trauma that results in a brain injury can receive continuing medical care, therapy, education and support to address their emotional, behavioral, cognitive, physical and social needs.
Our traumatic brain injury specialists help patients achieve optimal independence and quality of life. Click here to learn more about our services for adults and children.
Inside the Elvis Presley Trauma Center
Meet Our Medical Director
Peter Fischer, MD, MS, NRP, FACS leads a multidisciplinary team as medical director of our Elvis Presley Trauma Center, the designed Level 1 Trauma Center for Memphis and a 150-mile radius. As a board-certified trauma/surgical critical care and acute care surgeon, he helps provide lifesaving care for critically ill patients from Tennessee, Mississippi, Arkansas and Missouri.
Dr. Fischer earned his medical degree at the University of Cincinnati College of Medicine and completed his general surgery residency at the University of Tennessee Health Science Center in Memphis, where he served as chief resident. He also completed a fellowship in surgical critical care at Oregon Health and Science University in Portland.
Dr. Fischer has received numerous honors during his career, including the Carolinas HealthCare System Gold Touchstone Award for LEAN Project, Resident Presentation Competition awards and Most Valuable Resident Teacher Award at UTHSC, where is associate professor of surgery, associate professor of anesthesia and acute care surgical fellowship program director.
Dr. Fischer's research has been published in numerous medical journals, including Journal of the American College of Surgeons, Prehospital Emergency Care and Journal of Trauma Acute Care Surgery; and he is the author of several book chapters. He is an invited reviewer for Journal of Surgical Research, Trauma and Acute Care Open and Prehospital Emergency Care. Click here to read his full bio.
Our Story
Timothy Fabian, MD moved to Memphis in 1980 with the mission of building a world-class trauma center to serve patients across the Mid-South. He brought not only internationally recognized trauma expertise and research, but passionate advocacy to the project. When the Elvis Presley Trauma Center opened in 1983, it was thanks to his leadership and commitment.
During his 40-year career, Dr. Fabian revolutionized trauma medicine and created protocol that remain the gold standard in critical care. The Elvis Presley Trauma Center's multidisciplinary approach and state-of-the-art resources are based on his design. While Dr. Fabian is a pioneer in the field of trauma care, he is just as well known for his genuine compassion, a philosophy he passed along to today's Elvis Presley Trauma Center team.
Today, the Elvis Presley Trauma Center is one of the busiest Level 1 Trauma Centers in the nation, caring for over 4,500 patients every year. As the only Level 1 Trauma Center in a 150-mile radius of Memphis, it is crucial to public health and safety in Tennessee, Missouri, Arkansas and Mississippi. It fares better than national averages in terms of mortality, infections and complications, and is considered a leader in quality of care and innovation.
Elvis Presley Trauma Center Wall of Honor
The exceptional care our trauma center provides is made possible by generous donors who help provide technology, training and other vital resources. In 1990 the Regional One Health Foundation created a Wall of Honor to recognize these gifts, and today the wall displays over 300 plaques, each dated and inscribed according to the donor's wishes.
The Wall of Honor has become a popular way for fans to remember Memphis's most famous resident and our trauma center's namesake. Fan clubs, individuals, businesses and others can donate in Elvis Presley's honor – a fitting tribute to a man well known for his charitable nature.
Our connection to "The King of Rock and Roll" is also a great way to introduce people from around the world to a medical team that makes miracles happen every day. In August, Elvis fans join together in Memphis to participate in the annual celebration of his life, and the Elvis Presley Trauma Center opens its doors for tours and celebrations of The King's legacy.
If you would like to support our trauma center team, visit regionalonehealthfoundation.org.