The oldest health system in Tennessee, founded in 1829.
Seven service locations across the city.
4 Years as a Top Workplace
More than half of all Tennessee physicians receive training at Regional One Health
Regional One Health cares for some of the most traumatic and challenging cases, often with the highest profile and highest risk.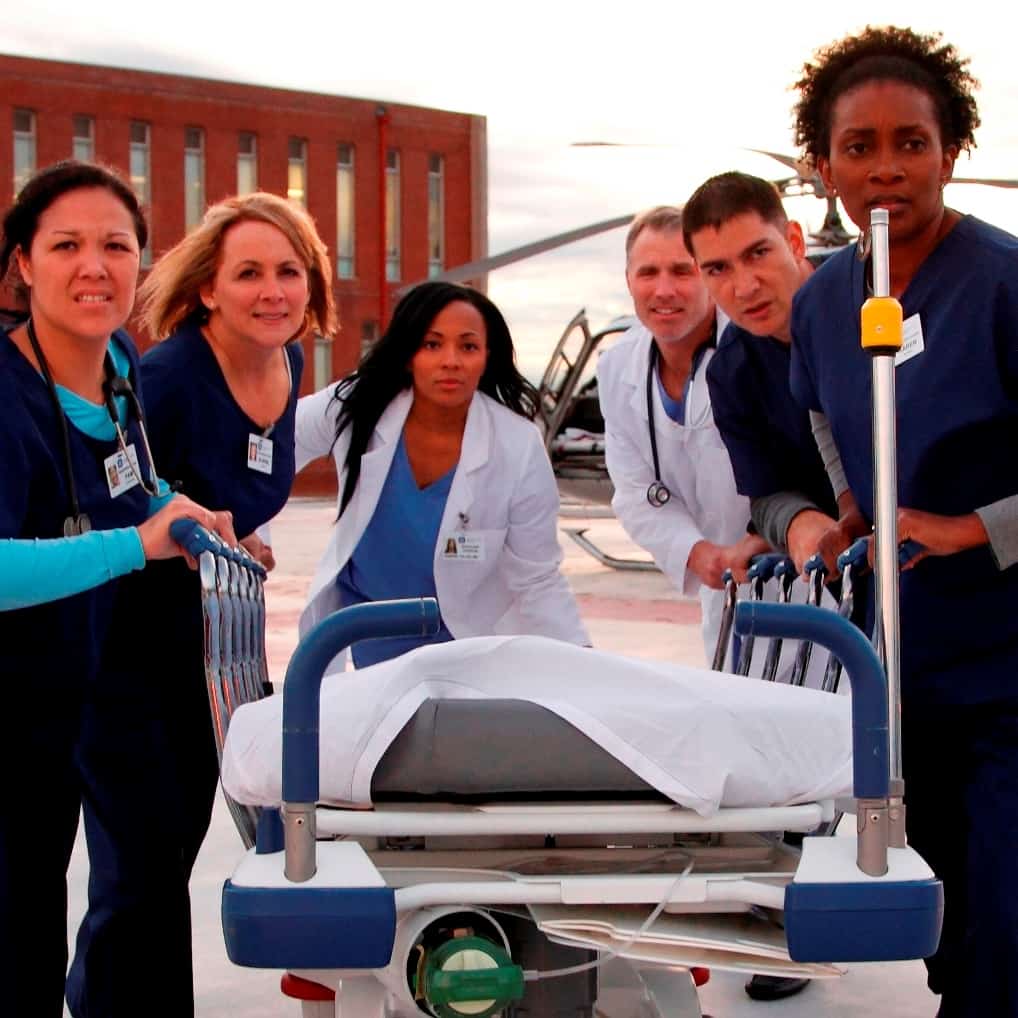 Regional One Health is home to the Elvis Presley Trauma Center, one of the busiest trauma centers in the country and the only Level 1 Trauma Center in the Mid-South.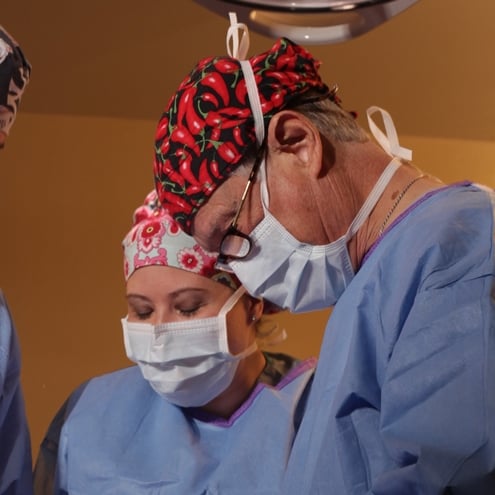 Regional One Health's Firefighters Burn Center is the ONLY center in a 4-state region verified by the American Burn Association and American College of Surgeons.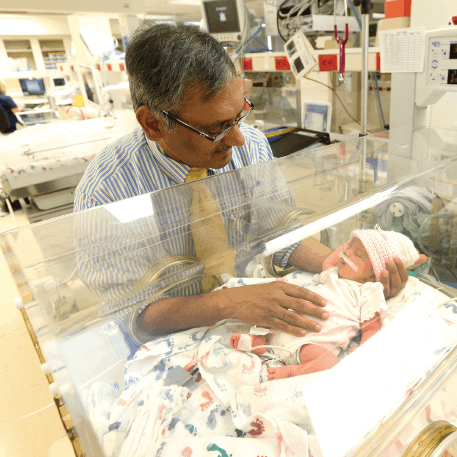 Regional One Health has delivered more high-risk pregnancies than any other Memphis hospital and have saved the lives of more than 55,000 babies since opening.
Regional One Health has the expertise, research orientation, and commitment to innovation to play a unique role in advancing the quality of health care in Tennessee.

Regional One Health's experience with some of the most challenging health crises a patient can face makes us uniquely qualified to provide a high quality of care in other services.
Regional One Health is deeply rooted in the Mid-South community with a unique commitment to serving all citizens.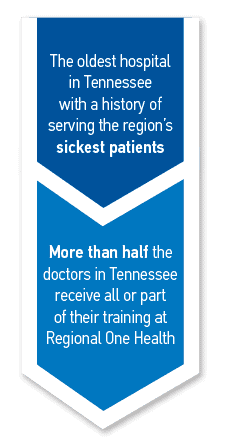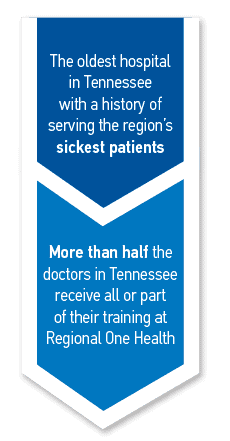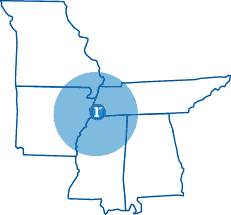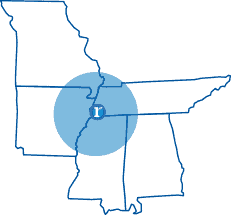 It's not just our job to advance the quality of life in our communities. It's what we love to do.
We provide services to residents from all backgrounds in a 150-mile radius from our main campus.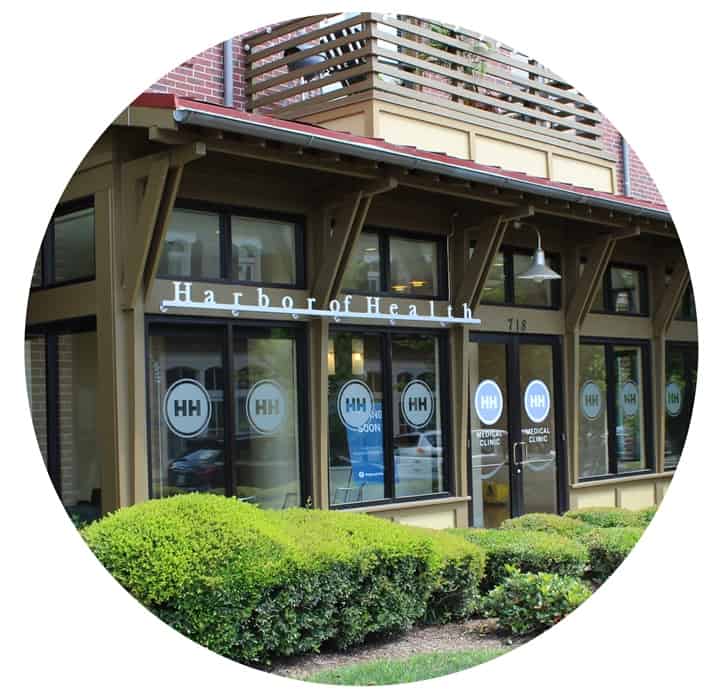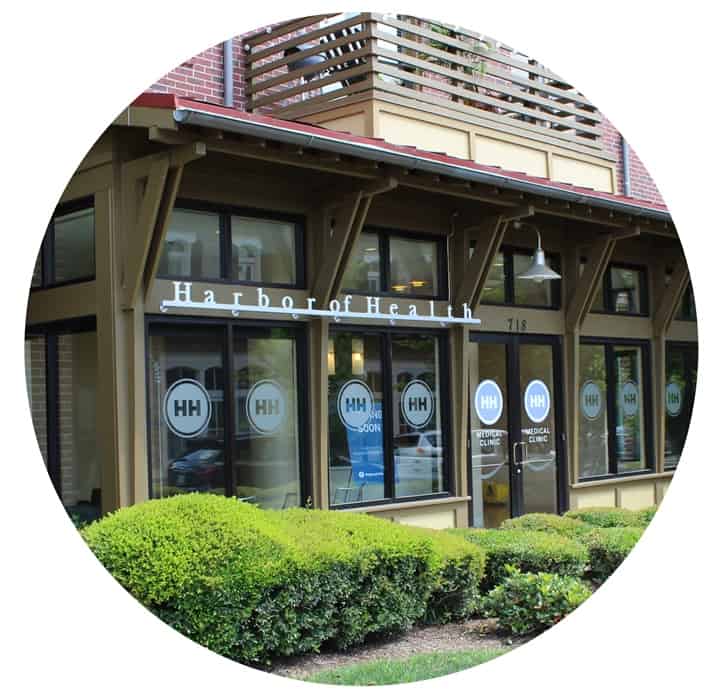 Our locations are meant to serve patients where it's convenient for them, from East Memphis to Harbor Town. Through our Foundation, we bring hope and healing to thousands of patients in our community by helping to purchase state-of-the-art medical technology, provide advanced medical training for our caregivers, and initiate programs to combat various community health issues.
At Regional One Health, your well-being means everything to us. It's our mission to improve it any way we can. Our team of health care professionals is dedicated to providing compassionate care along with remarkable, new services. Learn more about our services and locations at the link below.
Your life. Our passion.

Learn More About Our Locations and Services