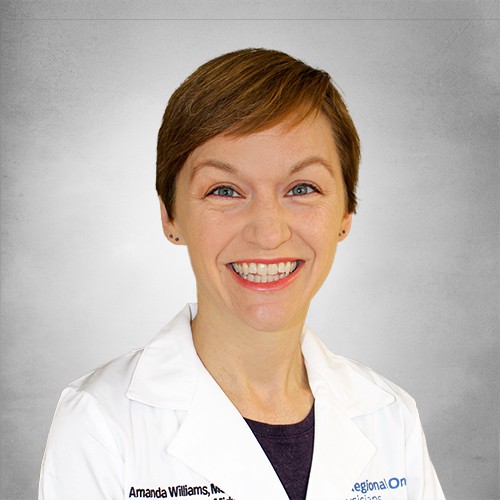 Amanda Williams, DNP, CNM, FACNM, PMH-C
Certified Nurse Midwife services at Regional One Health
Specialty
---
Certified Nurse Midwife
Certification
---
Certified Nurse Midwife, Perinatal Mental Health
Education
---
Doctor of Nursing Practice, Nurse-Midwifery, Frontier Nursing University, Hyden, KY
Amanda Williams, DNP, CNM, FACNM, PMH-C is a certified nurse-midwife and received her doctor in nursing practice and master's degree in Nurse-Midwifery from Frontier Nursing University in Hyden, KY. She is also certified in Perinatal Mental Health.
Amanda started her medical career working as a registered nurse for 12 years.
"I worked as a certified inpatient obstetrics, labor and delivery nurse right here in the Mid-South," Amanda shared. Now as a nurse-midwife, Amanda is responsible for pre-conception planning, breastfeeding education, consulting, collaborating and referring high risk care to physicians. "My favorite part of being a nurse-midwife is encouraging active participation and open dialogue with my clients," Amanda said. "The best care they can receive acknowledges their life experience and knowledge so that the care is individualized to their specific needs."
Amanda makes actively engaging with her clients and getting them involved in their healthcare needs a priority. "We honor the normalcy while appropriately using interventions and technology in collaboration with our physicians to provide the best outcomes that includes access to equitable, compassionate, and dignified care," Amanda shared.