For your protection and the protection of others, all patients are required to bring and wear a face covering. The only visitors currently allowed in the clinic are one parent with a child and one person to accompany an adult that needs assistance.
Your Neighborhood's NEW Family Practice
Kirby Primary Care, located at 2725 Kirby Road, Suite 1, is a neighborhood family medicine practice where providers build genuine relationships with patients to keep them on the path to improved health and wellbeing. We offer family medicine and pediatrics, which means we can care for all generations of your family during a single visit. Kirby Primary Care is also home to our team of certified nurse midwives, who provide empowering labor and delivery services and patient-focused regular gynecologic care.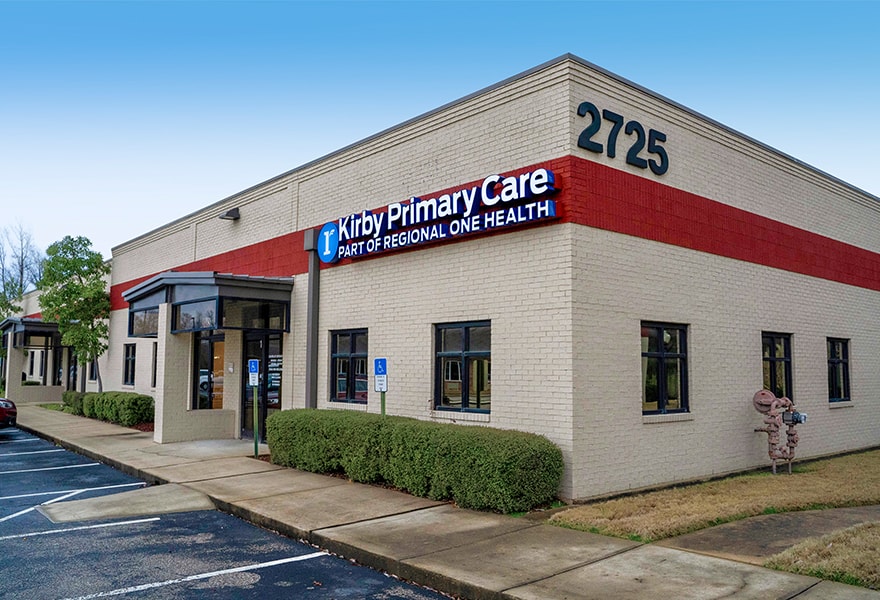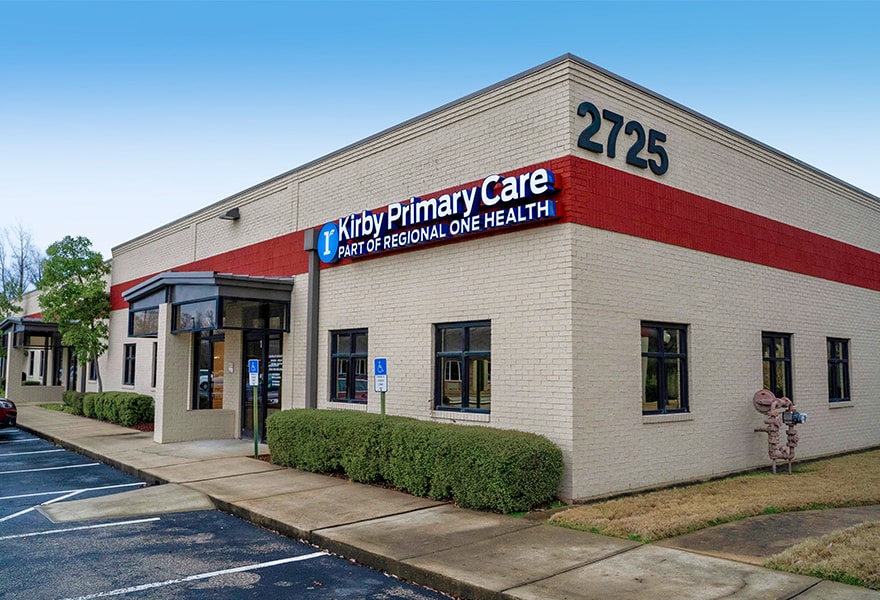 Phone

901.515.5350

Hours

Mon-Fri 8:00 am to 5:00 pm
Our Care Team
Our primary care team includes physician Dr. Cecilia Dowsing-Adams and certified family nurse practitioners Amanda Best, Carol Simmons and Jeff Stricklin. They have vast experience caring for children, adults and seniors and share a commitment to partnering with patients to address their needs through preventative medicine, treatment of chronic and acute conditions and more. Certified nurse midwives Maria Hallford, Davin Johnson, Breia Loft, Meghan Madea, Edna Tucker and Amanda Williams offer "low-technology, high-touch" care for women at all stages of life. Regional One Health is the only hospital in Memphis where women can deliver with the support of a certified nurse midwife, and our team also offers well-woman care, gynecological exams, birth control counseling, postnatal care and more.
Hours and Location
For patients who require follow-up care or medication, Kirby Primary Care offers easy access to specialists, imaging and a full-service pharmacy at our East Campus located just down the street.
Kirby Primary Care is open Monday through Friday from 8 a.m. to 5 p.m. Call 901-515-5350 for an appointment. We look forward to being your family's neighborhood medical team!
Monday – Friday, 8:oo a.m. – 5:00 p.m.
Schedule an appointment today
To make an appointment, call us at 901.515.5350