What to do if you feel sick.
If you are experiencing COVID-19 symptoms like fever, cough or shortness of breath, please call your health care provider first rather than coming into their office or a hospital. Or visit a community testing site.
Visitor Policies
Regional One Health adjusted patient visitation guidelines effective March 15, 2022.  Regional One Health is allowing two (2) visitors per patient each day in most areas of the hospital.  These visitors can switch out, but no more than two (2) are allowed in the room.  Compassion exceptions will be communicated.  These exceptions only apply to adult (18+) visitors if the visitor screens negative for symptoms of respiratory infection.  Facemasks are required at all times. Please contact your loved one's unit to ask about specific visitation hours or for questions before visiting.
Our goal is also to continue to protect our patients, their families, our staff and the community.  Social distancing and mask requirements are still in effect at all Regional One Health locations. 
What should I do if I think I need to be tested for COVID-19?
It is best for individuals experiencing mild symptoms to be tested at one of the many community testing sites around town.  A list of testing sites and how tomake an appointment may be found here.  Do not go to the hospital emergency department for routine COVID testing.  Only go the hospital if you think you need emergency care for COVID and are experiencing symptoms such as shortness of breath, cough or a high fever.
What are the symptoms of COVID-19?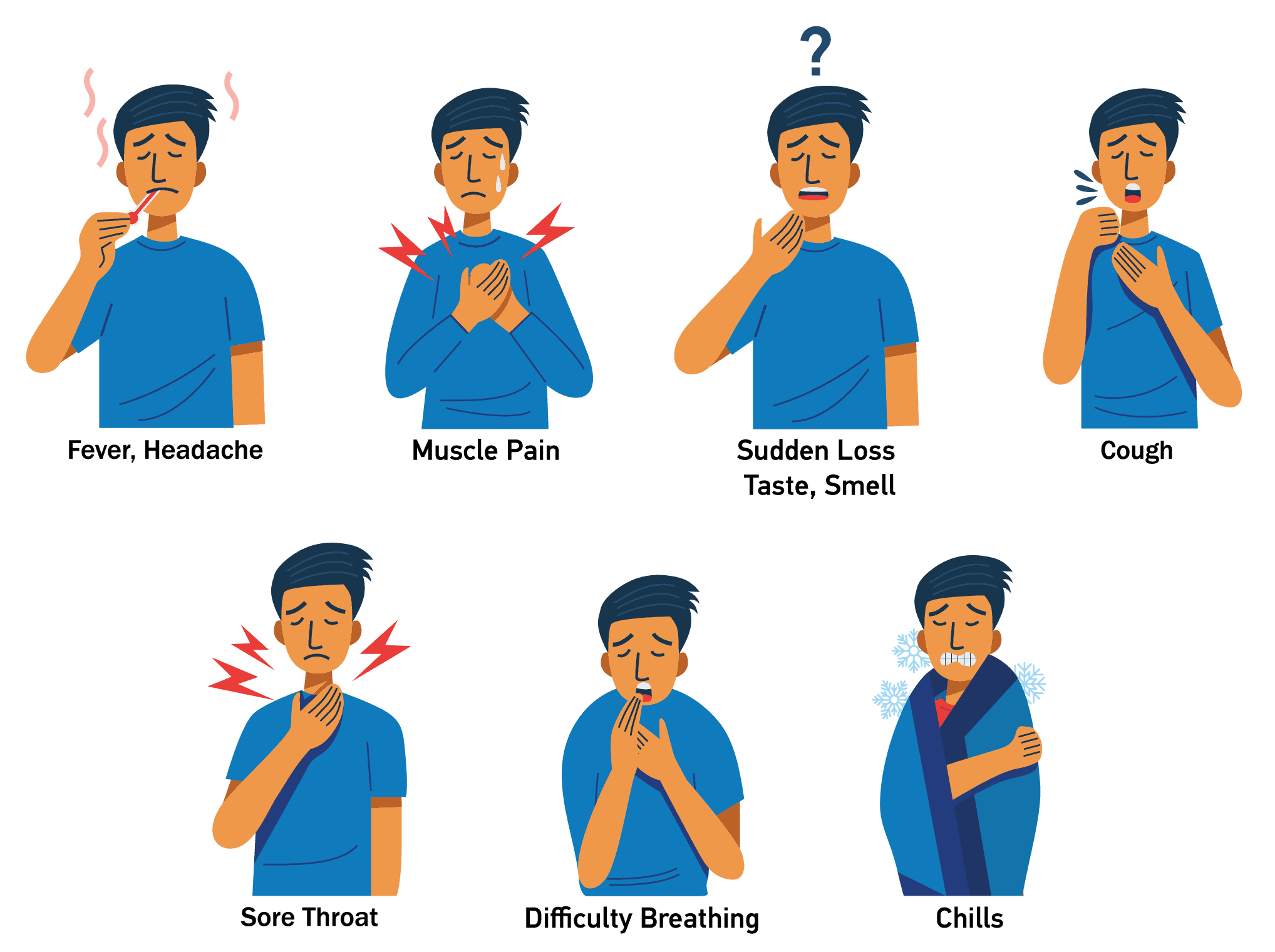 How does COVID-19 spread?
The virus is thought to spread mainly through person to person contact including being in close contact with an infected person or through respiratory droplets produced when an infected person sneezes or coughs. This is why wearing a mask and limiting contact with people is important to fight the spread.
What precautions should I take?
The best protection against COVID-19 is to avoid exposure to the virus in the first place. Even with vaccines readily available, it's important to protect yourself and others at all times.
Get the vaccine and a booster.  Vaccines have proven effective in reducing serious illness and hospitalizations for individuals who contract the virus.
Wear a mask covering your nose and mouth when outside of your home.
Wash your hands frequently.
Limit gathering with people who do not live in your household.
Avoid crowds.
When you leave your home, it is important that you follow social distancing guidelines to minimize risk of transmission.
Maintain 6 feet of space in all directions between yourself and other individuals, whether you are indoors or outdoors. For reference, 6 feet is about the length of a living room sofa, a household door or an adult-sized mattress. Many places of business, including Regional One Health, have placed signage to indicate how to keep a proper distance. Please adhere to the posted guidelines.
Also remember that washing your hands with soap and water for at least 20 seconds is especially important after returning home from your essential errand.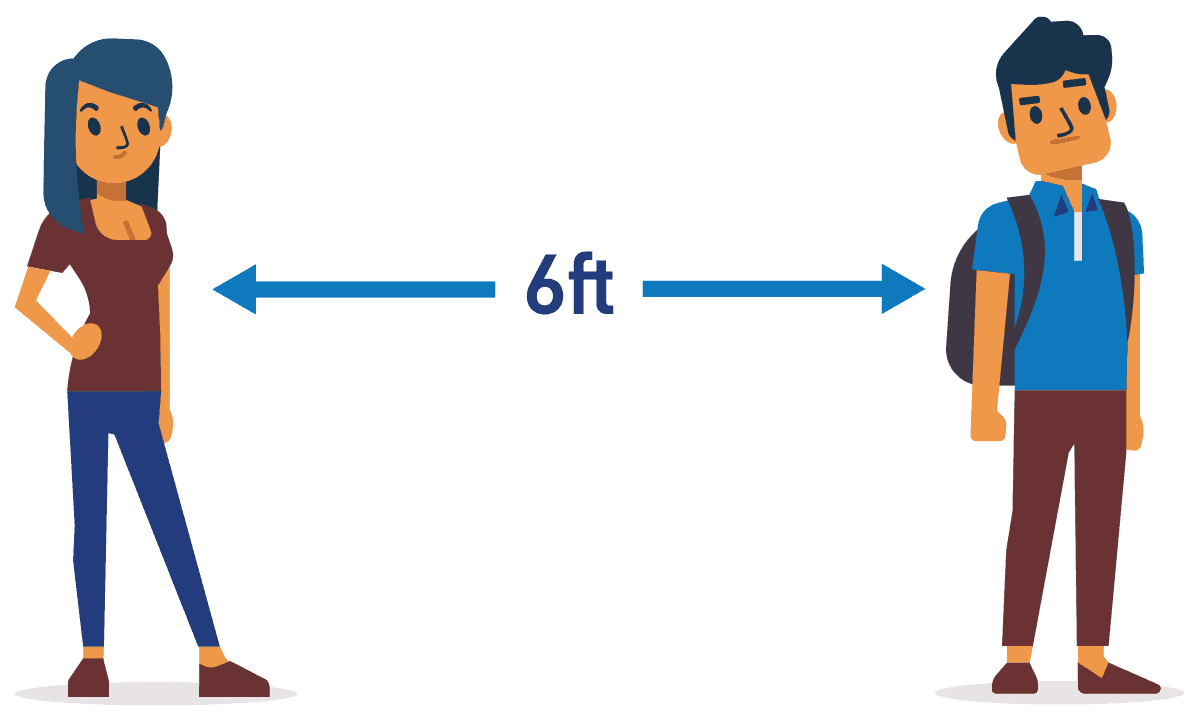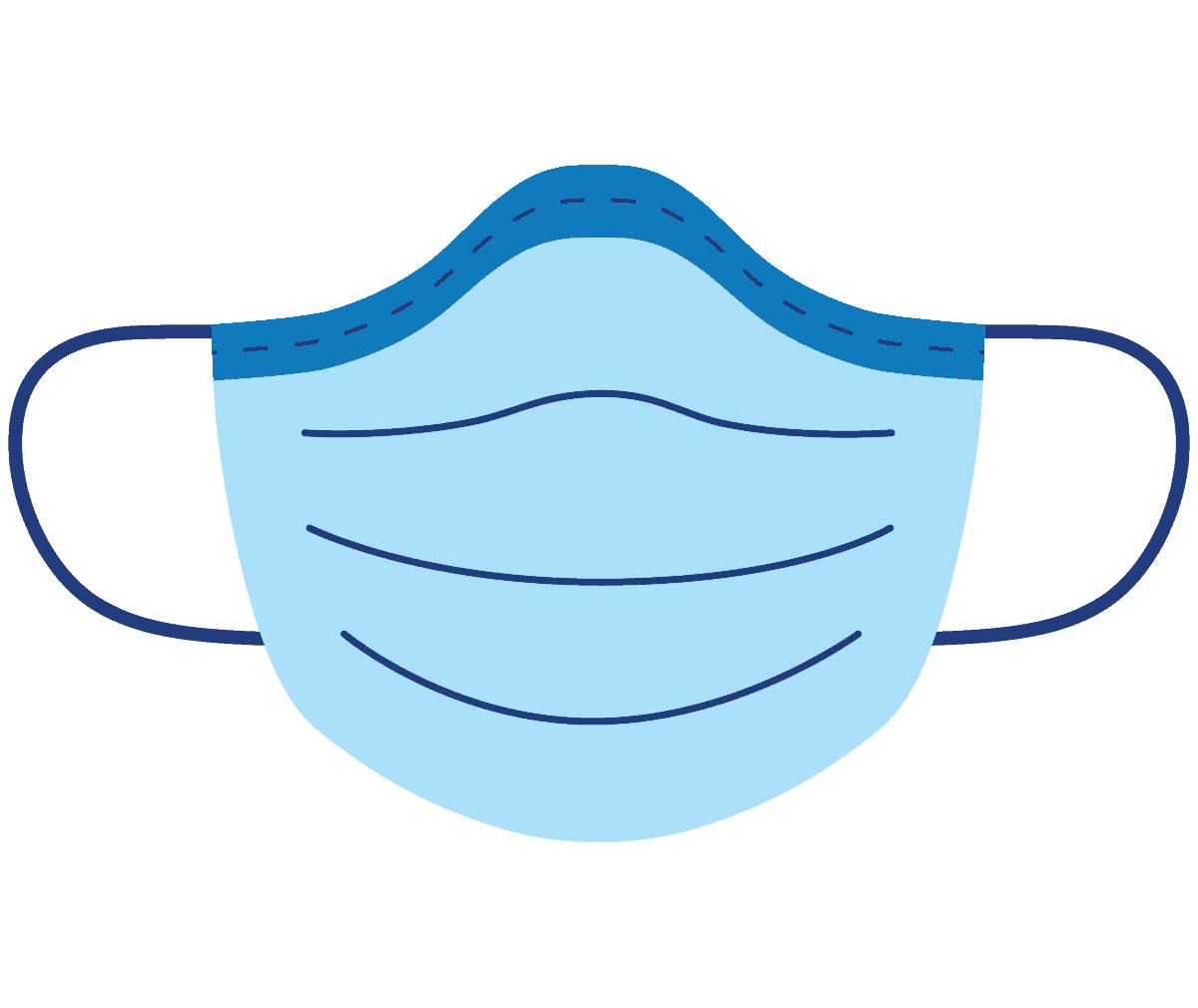 Should I wear a facemask?
Wearing a facemask helps slow the spread of COVID-19. This is especially necessary in public settings where social distancing measures are difficult to maintain, such as grocery stores and pharmacies. Be careful not to touch your eyes, nose or mouth when removing your facemask and wash your hands immediately after removing.
Resources
To learn more and stay up-to-date on COVID news in the community, visit the Shelby County Health Department's COVID site here.
For information on testing and treatment sites, click here.
We are humbled by the generosity of the members of our community who have asked how they can help support our staff and patients during the COVID-19 outbreak. Together, we can do so much more than we could ever do on our own. If you are interested in donating supplies to Regional One Health, please click the button below and complete the necessary forms. A member from our team will contact you within 2-3 business days. Thank you for your generosity and solidarity.
Regional One Health is a 501(c)3 non-profit organization. Tax exemption No: 466004992.