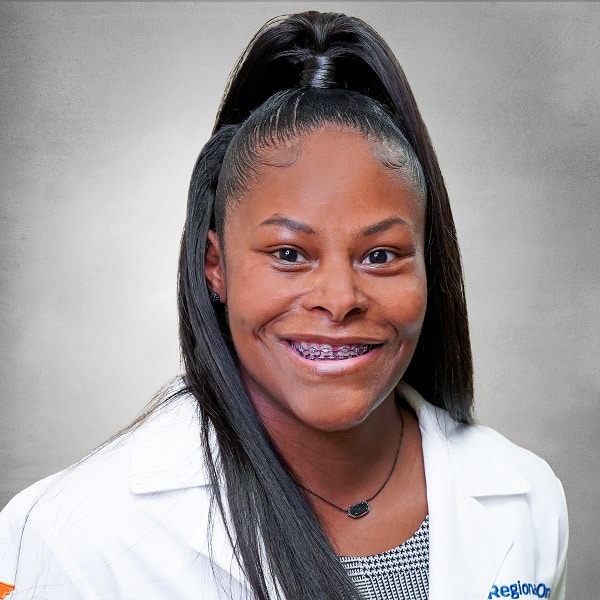 Shannon Tisdell, MSN, FNP
Certification
---
Family Nurse Practitioner
Education
---
Master of Science in Nursing, University of Memphis
Shannon Tisdell, MSN, FNP is a certified family nurse practitioner at Regional One Health's Firefighters Burn Center.
Shannon earned her Bachelor of Science in Nursing and Master of Science in Nursing with a concentration in Family Nurse Practitioner at the University of Memphis.
She began her career as a bedside nurse, spending eight years in surgery and the cardiovascular intensive care unit, then joined the team at the Firefighters Burn Center in November 2020.
Outside of work, her interests include traveling, binge-watching reality television, and spending time with her son and daughter.
Locations