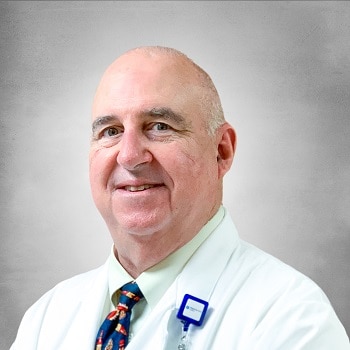 Tony Alleman, MD
Wound Care services at Regional One Health
Certification
---
Addiction Medicine, Occupational Medicine, Undersea and Hyperbaric Medicine
Fellowship
---
Hyperbaric Medicine, Occupational Medicine
Residency
---
Family Practice, LSU Shreveport; Occupational Medicine, Duke University Medical Center
Internship
---
Family Practice, LSU Shreveport
Education
---
Louisiana State University Medical School, Shreveport
Tony Alleman, MD is a Louisiana native who joined Regional One Health to treat patients in the hyperbaric oxygen therapy facility in our Wound Care Center.
Dr. Alleman earned his medical degree and completed his residency as co-chief resident in family practice at Louisiana State University Medical School in Shreveport. He is board-certified in occupational medicine, undersea and hyperbaric medicine and addiction medicine.
Dr. Alleman completed two fellowships: one in hyperbaric medicine at LSU, New Orleans and one in occupational medicine at Duke University Medical Center in Durham, North Carolina.
He became interested in hyperbaric medicine while working as an occupational medicine physician in Lafayette, Louisiana. After Hurricane Katrina he recruited a physician from New Orleans who treated commercial divers. To further his own knowledge, Dr. Alleman completed his hyperbaric fellowship and earned board certification in undersea and hyperbaric medicine.
"It's a wonderful treatment for a very diverse group of conditions," Dr. Alleman said of hyperbaric medicine. "In many cases it offers a patient their best or only chance at recovery."
Dr. Alleman was chairman of the Undersea and Hyperbaric Medical Society committee that published the UHMS Medical Fitness to Work Guidelines for Multiplace Inside Attendants 1st edition. He is chairman of the Association of Diving Contractors Physician's Diving Advisory Committee and has been on the faculty of the UHMS fitness to dive course for six years.