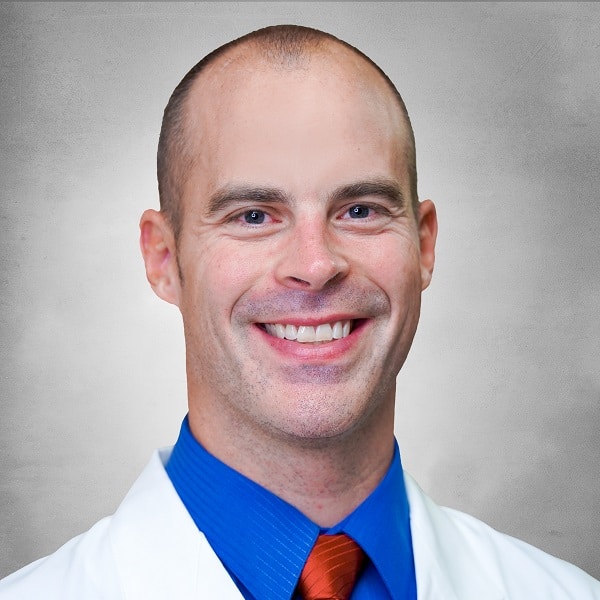 David Hill, PharmD, BCPS, BCCCP, FCCM
Academic Title
---
Associate Professor, University of Tennessee Health Science Center in the College of Pharmacy
Certification
---
Pharmacotherapy and Critical Care
Residency
---
Pharmacy Practice/Critical Care, University of Tennessee Health Science Center
Education
---
Doctor of Pharmacy, University of Tennessee Health Science Center
David Hill, Pharm.D., BCPS, BCCCP, FCCM has practiced clinical pharmacy at Regional One Health since 2010 with specialized focus in critical care, nutritional support, burn care, infectious disease, pharmacokinetics, biostatistics, and research design. He serves as the Director of Burn Research for the Firefighters' Burn Center and as an Associate Professor for University of Tennessee Health Science Center in the College of Pharmacy.
Dr. Hill earned his Doctor of Pharmacy degree at University of Tennessee Health Science Center in Memphis and his Bachelor of Science at University of Memphis. He completed his Pharmacy Practice Residency at UTHSC, including a postgraduate residency in critical care.
He is board certified in pharmacotherapy and critical care with additional certifications in ACLS, BLS, and ABLS.
Dr. Hill completed the University of Tennessee Teaching and Learning Program with a Concentration in Pharmacy Education and enjoys teaching and facilitating customized learning opportunities for residents and students from a multitude of disciplines.
He is heavily involved locally and nationally in pharmacy, critical care and burn organizations.
His work with the American Burn Association includes chairing the Pharmacy Special Interest Group and Research Committee, serving as an active member of the Program Committee, and serving in an ex officio role on the Burn Science Advisory Panel. He has also served ad hoc on the ABA's Organization and Delivery of Burn Care Committee, among others.
In addition to work within the ABA, Dr. Hill is Past-President of the Mid-South College of Clinical Pharmacy and has been elected and currently holds several leadership positions within the American College of Clinical Pharmacy and Society of Critical Care Medicine. He was recently honored with an appointment as a Fellow in the American College of Critical Care Medicine.
He has been invited to speak at several international, national, regional and local meetings for a variety of topics within his scope of practice. He currently serves on several intramural committees and steers the committee responsible for developing the clinical treatment pathways within the Burn Center.
Currently, he has over 100 peer-reviewed manuscripts, scientific platform presentations and poster presentations. He actively serves as the Pharmacotherapy Section Editor for the Journal of Burn Care & Research and is an invited peer reviewer for 15 medicine/science journals.
In his free time, he loves going on dates with his wife, playing outside with his three children, tucking his children in at night with a good story, and working out.
Locations