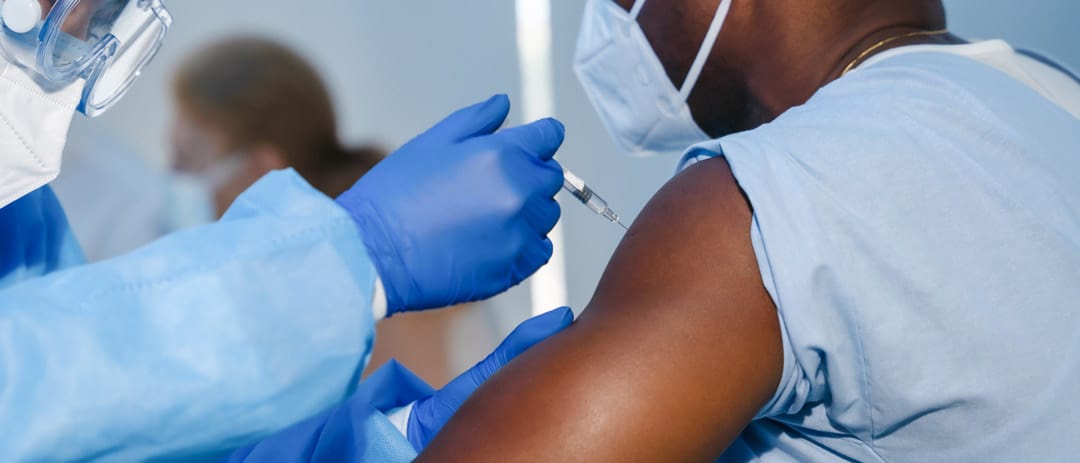 Memphis, Tenn. – Regional One Health today announced a mandatory COVID-19 vaccination policy for all employees.  This mandate aims to protect patients, staff and the community from the transmission of COVID-19, particularly the surging Delta variant.
"As health care providers, we have a duty to play a part in addressing this public health crisis. As COVID-19 continues to spread throughout our community, requiring vaccinations for staff is the responsible next step to protect our patients, employees and community," said Reginald Coopwood, MD, president and CEO of Regional One Health.
All Regional One Health employees are required to be fully vaccinated by October 31, 2021.  Similar to the flu vaccine and other required vaccinations, being fully vaccinated against COVID-19 will be a condition of employment for Regional One Health employees.
This decision follows several weeks of analyzing research, watching growing case numbers in the community, and listening to the guidance of organizations such as the American Hospital Association, the American Medical Association and America's Essential Hospitals. The evidence is clear that COVID vaccines for individuals working in a health care setting protect the health of the worker, patients and community.
"We know the vaccine is effective, and it dramatically reduces the spread of COVID-19. We are taking this proactive step as our community continues to be negatively impacted by this pandemic due in part to low vaccination adoption and the surging Delta variant," said Dr. Coopwood.  "I strongly encourage anyone who is still unvaccinated to join us in putting an end to this public health crisis."
Since the vaccines were first made available in December 2020, Regional One Health strongly encouraged employees to receive the vaccine and made them available at the hospital.  Vaccines will remain available to employees on campus.  Vaccination sessions will be increased to accommodate the employees' work schedules.  In addition, those who are vaccinated off the hospital campus will be allowed to present proof of vaccination.
About Regional One Health
Regional One Health is a health care system providing accessible, efficient, quality care for individuals in the Mid-South. Its primary service area includes west Tennessee, east Arkansas and north Mississippi. Focusing on compassionate care and exceptional services, Regional One Health is anchored by the acute care hospital Regional Medical Center, which is home to highly respected Centers of Excellence including trauma, burn, neonatal intensive care and high-risk obstetrics. Also located at the main campus are Regional One Health Rehabilitation Hospital; Regional One Health Extended Care Hospital; Regional One Health Surgery Center; and an Outpatient Center.  The system is rounded out by a network of primary care physician offices and outpatient specialty services located from downtown to east Memphis.  To learn more, visit regionalonehealth.org.