Today Stephanie Lemley is an assistant professor in the Mississippi State University College of Education, mom of a baby boy, and enjoying a happy life with her husband in Starkville. But in the fall of 1983, Stephanie was a newborn fighting for her life at Regional One Health's Neonatal Intensive Care Unit. 
Her mom, Debbie Bain, was 29 when she became pregnant. She was in good health, didn't smoke or drink, took prenatal vitamins and took care of her body. Her checkups went well.
Then on Sept. 28 she went to work with a splitting headache. She couldn't sleep that night. She visited her doctor at the Millington Navy base the next morning, where she learned she had gained 20 pounds of water weight over the previous two weeks. The American Heart Association defines hypertensive emergency as a blood pressure reading of 180/120 or greater. Debbie's was 190/120.
She was 26 weeks pregnant.
"My head felt like an ax chopping down the back of my skull," she recalls. "My blood pressure was almost stroke level. I'm never sick. I was very healthy and always exercised. I never felt anything like this before."
The doctor planned to admit her. As they wheeled Debbie to a room her blood pressure spiked even more. They decided to rush her to Regional One Health.
"He said the only chance of you living is to get you to the Newborn Center," Debbie recalls. "He went with me in the ambulance. He said the baby will probably die but we have to save you."
Debbie had severe preeclampsia. When she arrived at Regional One Health, they immediately performed an emergency C-section in an attempt to reverse her rising blood pressure. Doctors discovered a 1-pound fibroid tumor in Debbie's uterus while they delivered a 1-pound, 11-ounce baby girl.
At first she struggled with the idea of seeing her newborn daughter. But she eventually did, and from that moment on she joined her husband and parents in sitting next to the incubator. They gently rubbed baby Stephanie as they read and talked to her.
Debbie went home after 11 days. She kept coming back to the Newborn Center. As soon as she arrived home each evening she called the nurses for a report. She'd wake two to three times a night and always called to check on her baby.
A few days prior to Debbie's original Christmas Eve due date, she met with Dr. Korones who told the family he believed Stephanie would live. Debbie wasn't so sure she was ready to bring her daughter home, but Dr. Korones reassured her the baby – and her parents – were ready.
"On Dec. 24 we came in and they had her in a Christmas stocking to take her home," Debbie says. "It was snowing. We took her out in a big snowsuit."
Things weren't always easy. Debbie said she obsessed over her daughter, even watching to make sure she continued breathing. But nothing has changed on that front.
"To this day if she falls asleep on the couch I watch her and if I don't see anything I walk over and put my hand on her back," Debbie says, smiling. "She's 34. I now do it with her son."
Stephanie had moments of celebrity during her childhood. That's because Dr. Korones chose her as the patient The Commercial Appeal followed and documented for a four-page Sunday feature about the NICU that published Jan. 29, 1984. Future pediatricians, school teachers and strangers randomly knew about baby Stephanie from that news coverage.
By all accounts, Stephanie had a great childhood. She danced, participated in Girl Scouts, was active in her church youth group and participated in Model United Nations and newspaper staff at Bartlett High School. She loved to read.
Stephanie attended Valentine's Day parties at the Newborn Center for years, something she recalls with fondness.
"Being able to go to those I felt cool with my friends and classmates because who doesn't like to get checked out of school and go to parties," she says with a laugh. "We got to see people there we knew. We knew the doctors and nurses pretty well."
Today, she prepares future educators to teach reading and writing in the classroom. So in a sense the NICU team some 35 years ago had a hand in providing the tools necessary for tomorrow's leaders. As far as any health concerns from her premature birth? Debbie isn't positive it's related, but young Stephanie did struggle to use scissors. Stephanie says she has tiny needle prick scars.
The biggest reminder might be her son, Neil Miner Lemley, born Oct. 31, 2017.
"I was religious about taking my vitamins and abstaining from alcohol for a long while before even trying to get pregnant," she says. "But I know my mom did everything right and I was still delivered early. It was worrisome. It certainly made me think about my experience more and what happened to me as a baby and the understanding that it can happen to any woman."
Stephanie was clear with her husband, Caleb, that even though they were nearly three hours away in Starkville, if she needed to deliver early it had to be at Regional One Health.
"I was born there and I'd want to go there," she says. "If something happened and I had to deliver early that is where I wanted to be."
Debbie has had flashback moments that take her back to those early days. For example, when Stephanie graduated from Middle Tennessee State University, Debbie created a video of Memphis for her daughter. She visited Regional One Health for footage.
"We parked the car, crossed the street and took the elevator to the Newborn Center. When we went down that hall and turned the corner, my heart was in my gut," she says. "I felt like someone gut-punched me. I panicked. I stopped and almost couldn't continue. But she was alive."
Debbie is thankful for the Korones Newborn Center for the now 35 years she's had with Stephanie.
"I'm a believer. I believed in God from a young age, but as I got older I've had experiences," Debbie says. "I blamed myself that maybe I did something wrong in my younger years and God was punishing me. But I tell you this was a miracle. I believed more than anything it was Dr. Korones and his team. I'm nobody special. He is a god. There are gods on Earth. That man was special."
---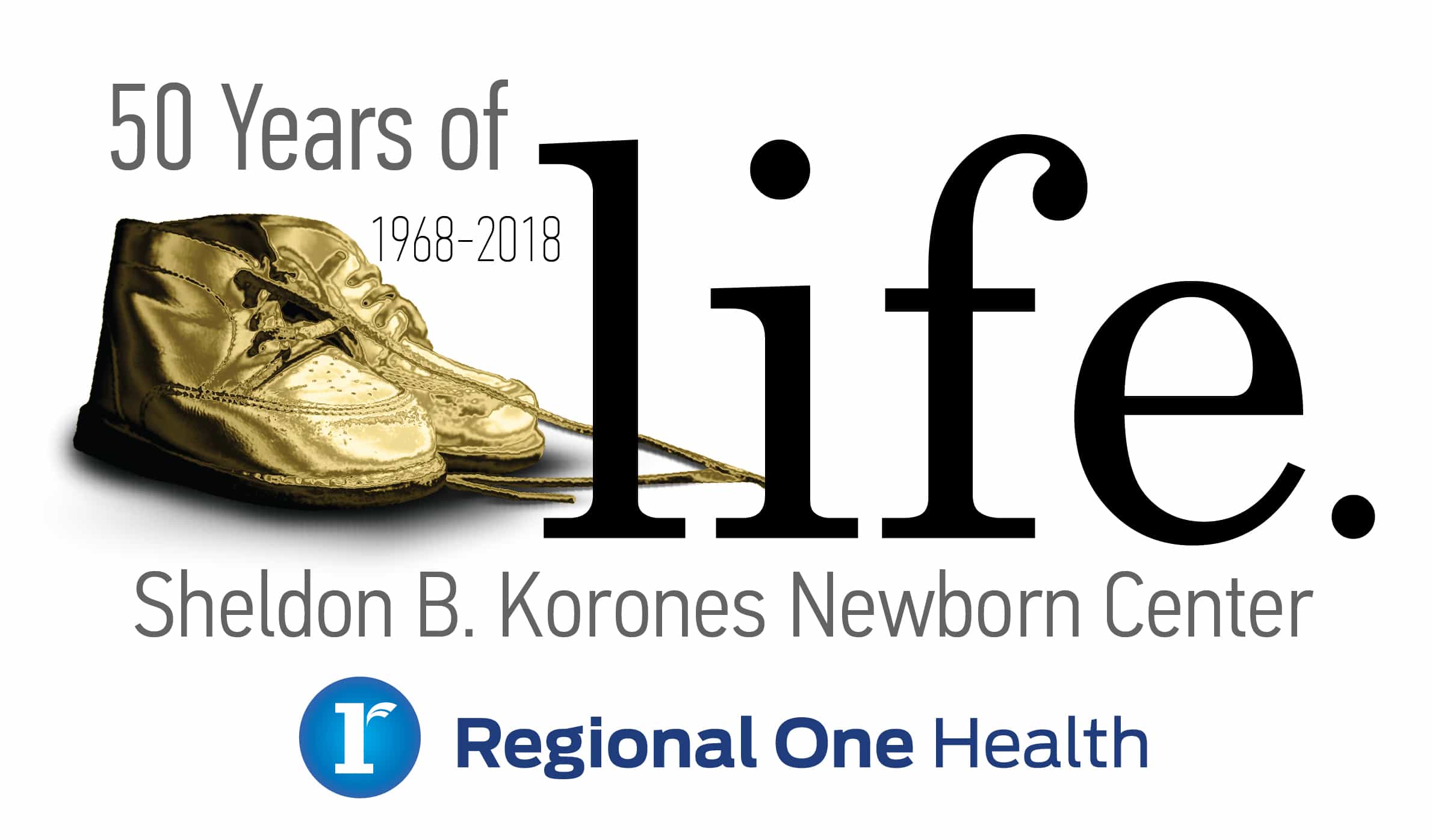 NICU Stories is a series of patient stories celebrating our NICU's 50th birthday. Did you spend time in our NICU? Share your contact information to be invited to our celebrations later this year.