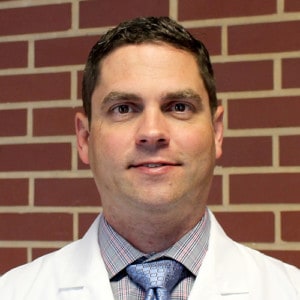 UT Regional One Physicians is proud to introduce anesthesiologist Dr. Matthew Gill to our practice.
Dr. Gill attended medical school at Emory University School of Medicine in Atlanta and completed his residency in anesthesiology at University of Washington in Seattle. He is an assistant professor in the Department of Anesthesiology at University of Tennessee Health Science Center.
Dr. Gill served 14 years on active duty with the United States Air Force. His service included time as a flight surgeon for the 99th Reconnaissance U-2 Squadron with six overseas deployments and as a human factors expert for two formal Accident Investigation Boards. He also served as a staff anesthesiologist and later Chief of Anesthesia at Wright-Patterson Air Force Base in Ohio.
"Treating a set of signs and symptoms, while simultaneously diagnosing an underlying problem and communicating with the surgeon and team, is what makes the practice of anesthesiology unique and exciting," Dr. Gill said. "It is why I love my job."
Dr. Gill says open communication with the surgeon and team is an important factor.
Visit Dr. Gill's profile page for more information.