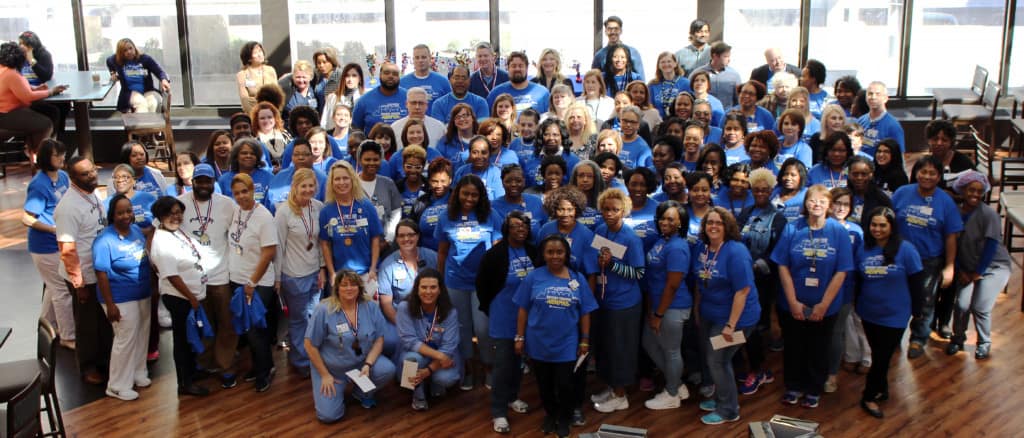 The Health and Wellness program at Regional One Health provides employees with many opportunities throughout the year to increase their physical activity and learn healthy habits. Taking part in employee health screenings, health fairs and wellness classes, Regional One Health employees are focusing on health and wellness.
The annual walking challenge has become an employee favorite. The challenge provides employees with an opportunity to step up their physical activity while also taking part in a little friendly competition. Participants in this year's fifth annual challenge walked a record number of steps from January 23 to March 5. More than 750 employees participated on 69 teams and walked 276,526,057 steps. That's the equivalent of 130,930 miles!
The winning team walked more than 10 million steps, and the top walker logged more than 2 million steps! The winning teams, top walkers and top team captain and co-captain were recognized at an event on March 10.