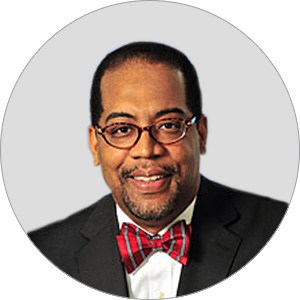 Congratulations to Dr. Reginald Coopwood, president and CEO of Regional One Health, for being named on Becker's Hospital Review's 2016 edition of its list of 110 Physician Leaders to Know. The list includes presidents and CEOs of hospitals and health systems who also hold medical degrees. All recipients have demonstrated outstanding leadership and clinical expertise throughout their careers, leading initiatives to improve their individual organizations and the healthcare of the communities they serve.
Dr. Coopwood joined Regional One Health as president and CEO 2010. He previously served as CEO and CMO at a hospital in Nashville. Prior to his roles in health care administration, Dr. Coopwood worked as a general surgeon.
The Becker's Hospital Review editorial team selected hospitals for inclusion based on editorial judgment and discretion, and nominations were considered when making selections for this list.  The full list can be viewed here.