Building the next generation of exceptional nurses
Regional One Health is offering an exciting Nursing Residency program for new registered nurses and nursing students. As a major health care system, we provide patients from Memphis and the greater Mid-South lifesaving trauma and emergency care, preventative medicine, management of chronic and acute illness, specialty services, rehabilitation, pharmacy and more.
Our diverse and comprehensive range of services provides an unmatched training opportunity for new nurses. The Nursing Residency program is designed to help you develop the skills you need to provide exceptional patient care in a variety of settings. All nursing school graduates who are eligible to sit for the Registered Nurse exam and all new nurses who have held their Registered Nurse license for one year or less are eligible for this 12-month residency program.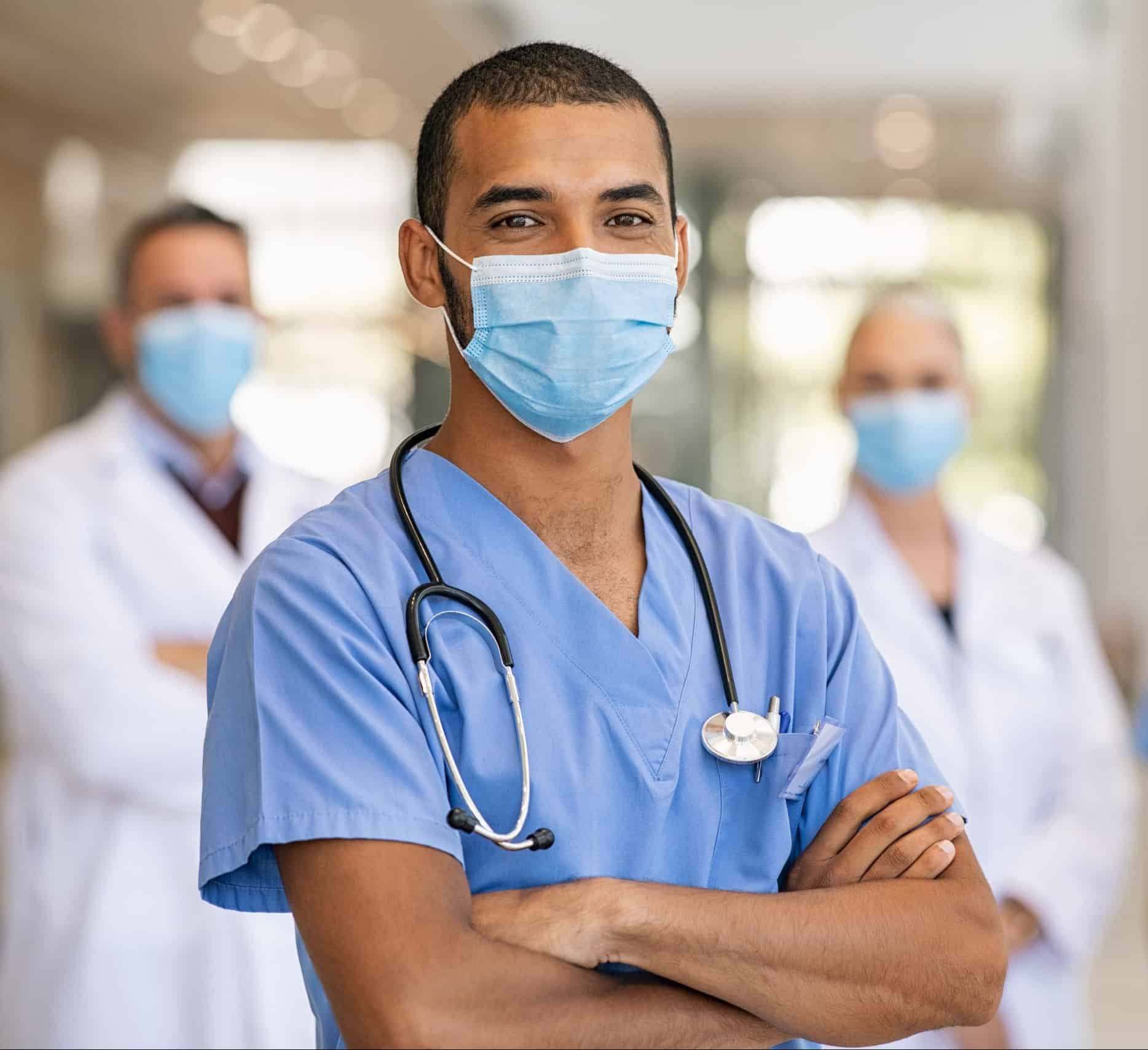 Application Details
Our Nursing Residency program will offer three application periods and three separate residency sessions:
Spring Application
March 1-March 31: Application Period
April: Panel Interviews
Summer Application
June 1-June 31: Application Period
July: Panel Interviews
Fall Application
September 1-October 2: Application Period
October: Panel Interviews
Applications are available at https://pm.healthcaresource.com/cs/rmcm#/job/29984. Applicants will be asked to list their top three choices for their residency unit.
About Our Program
Our Nursing Residency program is a unique chance to immerse yourself in patient care at robust health system in the heart of Memphis with one of the nation's busiest Level-1 Trauma Centers. Regional One Health nurses work alongside physicians and other care professionals to provide treatment for patients with a wide variety of conditions. Our nurses are nationally recognized as leaders in providing compassionate care for patients and hope for their families.
This 12-month residency program is ideal for nurses who want to develop their patient care and leadership skills through real-world experience and targeted mentorship. Residents can expect:
One year of hands-on experience in a busy health care system with a Level-1 Trauma Center
Thorough orientation on your residency unit
Monthly program meetings focused on peer-to-peer education, skill development, and performance review and improvement
Training, mentorship and shadowing opportunities
Diverse patient conditions and treatment experiences
Individualized Development Plan to help you take your nursing career into the future
Our residents have the opportunity to experience a wide variety of units and settings. While unit availability will vary for each application period, the units participating in the Nursing Residency program include:
Antepartum and Postpartum
Burn ICU
Case Management
Critical Care Unit
Emergency Services
Extended Care Hospital
Future state-Operating Room (Will not be available for December)
Inpatient Rehab
Labor and Delivery
Med-Surg
Medicine Acute Care
NICU
Oncology
Outpatient
Trauma Acute Care
Trauma Intensive Care Unit
About Regional One Health
At Regional One Health, we believe everyone deserves exceptional health care, and our nurses are crucial to fulfilling that mission. Our Centers of Excellence in trauma, burn, NICU and high-risk pregnancy offer lifesaving treatment and precious hope for families from across the region, while our primary care, pharmacy, imaging and specialist centers provide services of choice for patients throughout our community.
We are also leaders in medical innovation and in addressing social factors that impact health, thereby creating a brighter future for patients everywhere. We offer an inclusive and supportive work culture that values employee engagement and encourages professional development. Our goal is to ensure every member of our team has the resources and support they need to contribute to our growth as a premier health system.
Regional One Health is committed to building a premier nursing team through shared governance, empowerment and staff retention. Our nurses are crucial to our patient care and clinical research missions, and we engage in career development and mentorship opportunities that give every member of our team an opportunity to grow in the nursing profession.
Location Information
Main Campus
877 Jefferson Ave
Memphis, TN 38103
East Campus
6555 Quince Rd
Memphis, TN 38119