Treatment Options
Regional One Health Cancer Care offers advanced treatment for a full range of cancer and blood disorder diagnoses. Our multidisciplinary team includes medical, surgical, and hematology oncologists who are internationally renowned experts in a variety of cancer types. By putting all of these experts in one place, we can develop personalized, comprehensive treatment plans to meet each patient's needs and goals while protecting their quality of life.
Conditions We Treat
If you have been diagnosed with cancer or a blood disorder, receiving care from a team that specializes in your condition is crucial to achieving an optimal outcome. Our providers have the highest level of training and experience in the conditions they treat, allowing them to provide state-of-the-art care that is targeted to your unique diagnosis. We offer three focused programs: Oncology, Hematology Oncology, and Benign Blood Disorders.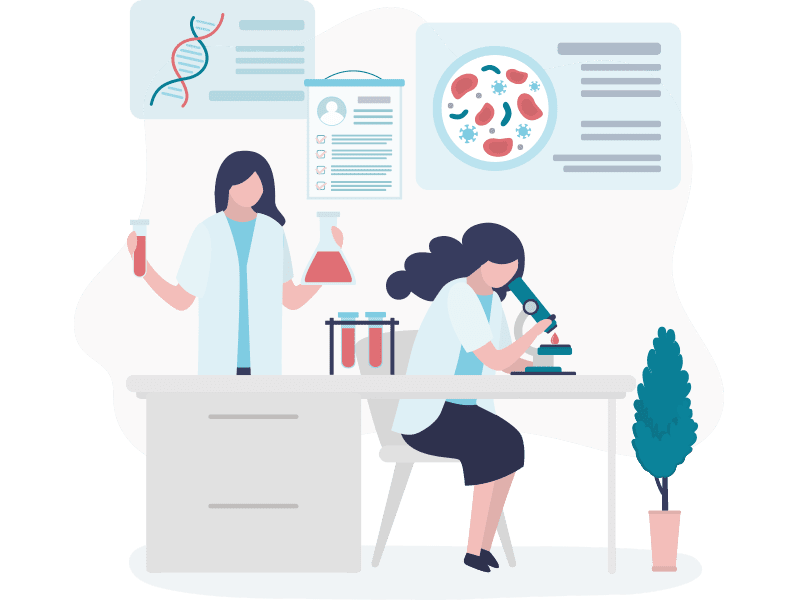 Solid Tumor Oncology
Our fellowship-trained medical, surgical, and radiation oncologists work together closely to provide cohesive care for a comprehensive list of cancer diagnoses. We focus on providing the most effective treatment options while protecting your quality of life through supportive care.
Brain Tumor Group
Brain Cancer
Central Nervous System (CNS) Malignancies
Our nationally renowned Brain Tumor Group partners with the National Cancer Institute to advance quality care. Patients have access to leading neurosurgeons, oncologists, neuro-radiologists, neuropsychologists and neuropathologists as well as the latest surgical and radiation technology, advanced molecular testing, and standard and innovative therapies.
Breast Cancer
Our Breast Cancer Group provides world-class expertise and unmatched compassion. A team of fellowship-trained surgeons, oncologists and plastic reconstructive surgeons are at a patient's side for their entire journey from diagnosis to survivorship, providing personalized, patient-focused care geared toward optimal outcomes and quality of life.
Endocrine Cancer
Thyroid Cancer
Parathyroid Cancer
Adrenal Gland and Gastrointestinal Neuroendocrine Tumors
The Endocrine Neoplasia Group oversees the multidisciplinary management of endocrine tumors. We offer coordination of care and surveillance for patients and families with hereditary neuroendocrine syndromes. Our specialists include leading surgeons, endocrinologists, medical oncologists, radiologists and radiation oncologists.
Gastrointestinal Cancer – Lower GI Cancers
Anal Cancer
Colon Cancer
Rectal Cancer
Our nationally renowned surgical and medical oncologists work with leaders in gastrointestinal surgery, gastroenterology, and pathology to take a team approach to providing optimal care. We have the most advanced resources, including robotic surgery and state-of-the-art genetic risk assessment tools, to customize your treatment in a multidisciplinary setting.
Gastrointestinal Cancers – Upper GI Cancers
Esophageal Cancer
Hepatobiliary Cancer
Liver Cancer
Pancreatic Cancer
Small Intestinal Cancer
Stomach Cancer
Our team's complex surgical oncology expertise and leadership in developing national care standards allow us to bring elite therapies to our patients. Our advanced treatment options include liver-directed therapy, resection, chemotherapy, radiation therapy (both X-rays and particles), liver ablation and embolization. We have nationally-recognized expertise in robotic surgery and liver ablation combining multiple types of minimally invasive treatments.
Genitourinary Cancer
Bladder Cancer
Kidney Cancer
Prostate Cancer
Testicular Cancer
Urologists, medical and radiation oncologists, radiologists and pathologists with specific expertise in treating genitourinary cancers work hand-in-hand to deliver customized treatment plans. We offer a patient-focused approach, including decision-making tools to help patients choose the therapy that is right for their unique needs and goals.
Gynecologic Cancers
Cervical Cancer
Endometrial Cancer
Ovarian Cancer
Uterine Cancer
Vulvar Cancer
Gynecologic cancers are unique conditions that require specialized care. Our nationally-renowned team is led by board-certified gynecologic oncologists who offer a level of skill and experience that is unmatched in the Mid-South. We provide personalized care plans based on minimally invasive surgical techniques and targeted medical and radiation oncology.
Head and Neck Cancer
Personalized care and rehabilitation are key to helping head and neck cancer patients achieve the best outcomes and quality of life. We offer a full range of the latest treatments, including complex and minimally invasive surgery, advanced reconstruction techniques such as free tissue flaps, radiation therapy, and drug therapy options including chemotherapy and immunotherapy.
Lung and Thoracic Cancer
Lung Cancer
Mesothelioma
Non-Small Cell Lung Cancer
Small Cell Lung Cancer
Thoracic Malignancies
These conditions can require a combination of treatments, so we incorporate multidisciplinary specialists from pulmonology, surgery, medical, and radiation oncology, thoracic radiology, pathology and nursing into a cohesive team. Our goal is to deliver individualized state-of-the-art treatment plans in a caring, coordinated manner to provide the best outcomes and quality of life.
Melanoma and Non-Melanoma Skin Cancer
We offer the latest interventions, including sentinel lymph node mapping, biopsy, isolated limb infusion, intralesional therapies, immunotherapy, systemic treatment and radiation. Patients also have access to top plastic and reconstructive surgeons and University of Tennessee Health Science Center Department of Ophthalmology, a national center for ocular melanoma treatment.
Sarcoma
Our Sarcoma Group is made up of experts in soft tissue malignancies, a rare type of cancer that requires focused attention and collaboration by highly specialized surgical, orthopedic, medical, and radiation oncologists. In addition to standard treatments, we offer specialized treatments including neoadjuvant radiation and chemotherapy, limb salvage surgery, and brachytherapy.
Malignant Hematology
Our highly trained hematologist oncologists are experts in treating cancers of the blood, which can be acute or chronic conditions. Our goal is to help every patient lead a normal, healthy life by providing exceptional monitoring, multidisciplinary treatment, and supportive medical care.
Bone Marrow Failure
We are home to the Mid-South's only specialized clinic for adults with bone marrow failure conditions, which can lead to an increased risk of leukemia. By providing excellence in medical care, comprehensive testing services, and a team of specialists in one location, we help patients access the close monitoring they need to protect their health throughout their adult lives.
Leukemia and Myeloid Malignancies
Acute Leukemia
Chronic Leukemia
MDS (Myelodysplastic Syndromes)
Myeloproliferative Syndromes
Our physicians are national experts in the treatment of leukemia and related blood cancers. They work closely with our bone marrow transplantation program to provide targeted, effective care based on each patient's unique diagnosis. As a research center, we actively support the search for better therapies through clinical trials and scientific efforts with tissue banking.
Lymphomas
Most aggressive lymphomas are curable with proper treatment. Our dedicated team provides a timely diagnosis and appropriate treatment that improves outcomes and reduces early complications. Our clinical care team is the region's recognized leader in treating chronic lymphomas such as cutaneous T-cell lymphomas, and we actively support clinical research and tissue banking to understand the diversity of lymphoma biology in Memphis population.
Myeloma and Plasma Cell Disorders
Management of myeloma requires an expert team that can treat the intricacies of this complex condition, which is more prevalent in the African American community. Our clinic is dedicated to managing myeloma through the adaptation of novel therapies including immunotherapy and biological therapies. We also provide community education and opportunities for our patients to participate in potentially lifesaving clinical trials.
Benign Blood Disorders
Our hematology team provides world-class care for non-malignant blood disorders. These are chronic conditions, so our experts work closely with patients and their families on the ongoing medical management and treatment that allows patients to lead fulfilling, active lives.
Anemia
Sickle Cell Anemia
Hemophilia
Immune Thrombocytopenic Purpura
Essential Thrombocytosis
Hemochromatosis
Hypercoagulable Disorders
Inherited Enzyme Disorders
Myelodysplastic Syndromes
Myelofibrosis
Polycythemia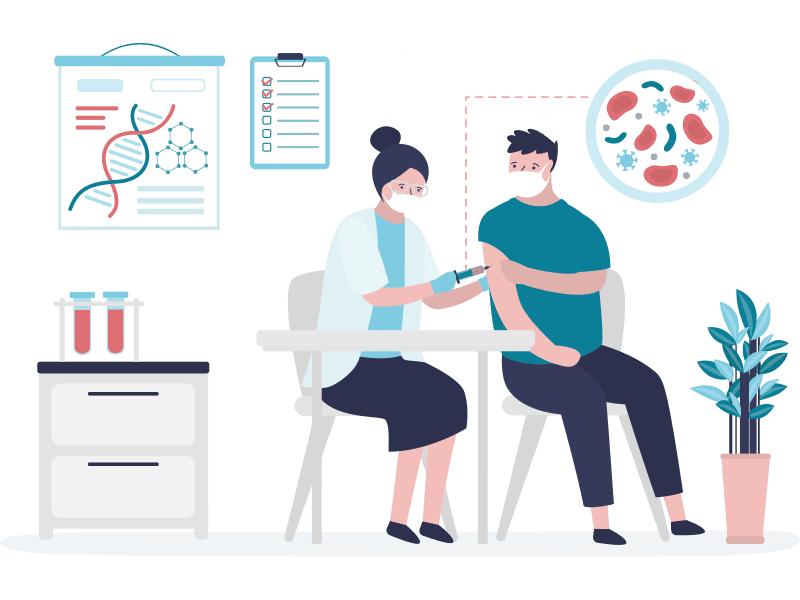 Our Services
For some patients, the optimal treatment plan includes medical and surgical oncology, radiation, genetic testing and more. Therefore, we offer comprehensive services to ensure patients can access all the care they need in one place. This integrated model allows for fluid collaboration between multidisciplinary experts, leading to innovative, whole-patient care.
Our providers take the time to explain your treatment options and let you know what to expect. We believe you are the most important member of your care team, so we aim to empower you and your loved ones to understand your treatment and take control of your wellbeing.
Medical Oncology
Our world-renowned medical oncologists explore all options for effective cancer care, using one or a combination of medical therapies to address each patient's individual diagnosis.
Chemotherapy: Our team selects the optimal oral or IV chemotherapy option based on your stage and type of cancer, underlying conditions, overall health and other factors.
Targeted Therapy: When we can identify the mutation causing your cancer, targeted therapy can be used to attack the mutation while minimizing damage to healthy cells.
Immunotherapy: For cancers including lung cancer and lymphoma, immunotherapy can help a patient's own immune system identify and target cancer cells.
Molecular Testing: When indicated, your cancer specimen can undergo advanced gene testing to identify the best possible individualized therapy.
Research: Our clinical trial system can give patients access to the newest, most promising treatment options being studied in a research setting.
Surgical Oncology
Our surgical oncologists are leaders in performing advanced procedures that not only address a patient's cancer diagnosis but protect and enhance their quality of life.
Robotic Surgery
Robotic-assisted surgery with our state-of-the-art Da Vinci XI system is a minimally invasive approach that gives physicians enhanced operating capabilities including three-dimensional views, exceptional instrument control, and expanded range of motion. This allows our surgeons to perform extremely precise, targeted procedures that offer optimal clinical outcomes.
Robotic-assisted surgery also helps us protect our patients' quality of life as they undergo their cancer treatment. Because procedures performed using the Da Vinci XI system require just a few small incisions, they carry less risk of infection and blood loss, significantly less pain, more same-day procedures and shorter hospital stays, less scarring and an easier recovery.
Our skilled surgeons can perform robotic procedures for a variety of cancer diagnoses, including colorectal, liver, stomach, gynecological, head and neck, thoracic and urologic cancers.
Minimally Invasive Surgery
Minimally invasive surgery uses ports placed through small incisions to perform precise, targeted surgery for a number of procedures to offer optimal clinical outcomes. Many patients who undergo minimally invasive surgery benefit from shorter hospital stays, less pain, quicker recovery and smaller incisions. We use different tools, cameras and ports to personalize each surgery for each patient based on their specific needs.
Traditional Surgery
Sometimes, patients benefit from traditional surgical approaches to address their cancer. As a member of the National Comprehensive Cancer Network, we are among the most highly-selected institutions worldwide in establishing the standard of care for cancer patients. It is our privilege to care for you and your family with the most advanced resources available.
Additional Expertise
Regional One Health offers comprehensive services that allow us to treat the whole person, not just the cancer diagnosis. We understand that maintaining optimal wellbeing and managing other health conditions are important to helping patients fight cancer. Therefore, we work closely with a variety of specialists to provide onsite care for a variety of medical needs.
Our patients also have access to exceptional supportive care from cancer specialist nurses and medical assistants, registered dietitians, rehabilitation therapists (physical, occupational and speech/swallow therapy), care navigators, and other medical professionals who can help them protect and improve their health and quality of life as they undergo cancer treatment.