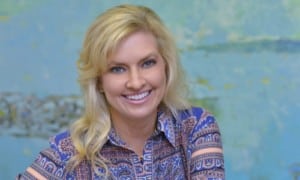 Tammie has served as the Executive Director of the Regional One Health Foundation since 2004. She has more than 15 years of philanthropic experience. 
Tammie is often seen walking the halls of the hospital visiting with our clinical teams, meeting with patients and families and seeing how we can better meet their needs. She stays current on innovative medical solutions and healthcare trends, as well as healthcare philanthropy to identify opportunities to make our organization stronger.
No two days are the same for Tammie. In her role, she serves as a relationship manager by connecting philanthropists to programs, causes, clinical leaders and others who can fulfill their desire to change healthcare and positively impact the lives of others. Tammie also connects physicians, researchers, nurses and innovative industry leaders to the philanthropists who can support their efforts to save more lives, to improve patient outcomes, to keep their patients healthy, and to prevent devastating illnesses and injuries.
Tammie is a proud native Memphian. She earned her Bachelor's degree from Rhodes College. She is a Certified Fundraising Executive, an internationally recognized designation for philanthropic fundraising executives. Tammie is a member of the Memphis Downtown Rotary Club, the Association of Fundraising Professionals, the Association of Healthcare Philanthropy and the Health Management Academy. She is also a member of Greater Community Temple, Church of God in Christ.