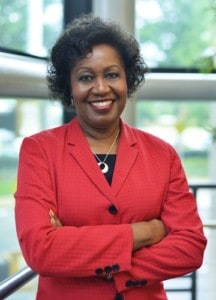 Sheilla joined Regional One Health in 2007 after relocating to Memphis from Chicago, IL. She began her career at Regional One Health as an Administrative Assistant in the Pharmacy department. Sheilla joined the Foundation in 2012 where she now serves as a Development Associate.
Sheilla enjoys coordinating with the entire Foundation team to bring the group's efforts together in a cohesive plan. She also serves as the administrative liaison for the Foundation's Board of Directors and coordinates the acknowledgment and gift entry processes.
Sheilla knows first-hand how important the Regional One Health system is to our community. The life of one of her family members was saved by the outstanding care they received. By serving as a Development Associate, Sheilla can help protect and advance the life-saving work of the Regional One Health system.
Sheilla resides in Memphis and is the proud mother of a teenage daughter, Lyric.