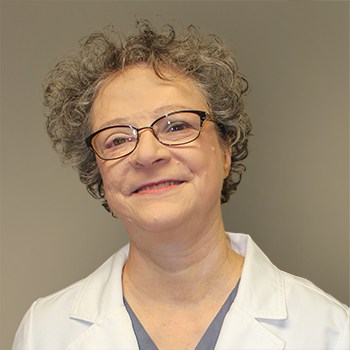 Virginia Donelson, CRNA, MSN
Certified Registered Nurse Anesthetist services at Regional One Health
Specialty
---
Certified Registered Nurse Anesthetist
Certification
---
Certified Registered Nurse Anesthetist
Education
---
Master of Science in Nursing, University of Tennessee Health Science Center
Virginia Donelson, CRNA, MSN is a certified registered nurse anesthetist at Regional One Health. Donelson received her Master of Science in Nursing degree from University of Tennessee Health Science Center.
"I became a nurse anesthetist in order to continue my dedication to the care of patients in need," Donelson shared. "I am very grateful to have a great job working with the talented surgeons at Regional One Health."
From 1987 to 2002, Donelson was a registered nurse working in the Firefighters Burn Center intensive care unit for Dr. Bill Hickerson. Once she returned to Regional One Health as a nurse anesthetist, Donelson realized she still loved taking care of burn patients.
"I now provide anesthesia for burn patients and plastic surgery patients in the burn operating rooms at least one day a week if not more often," Donelson said. She is a member of the American Association of Nurse Anesthetists.
Locations