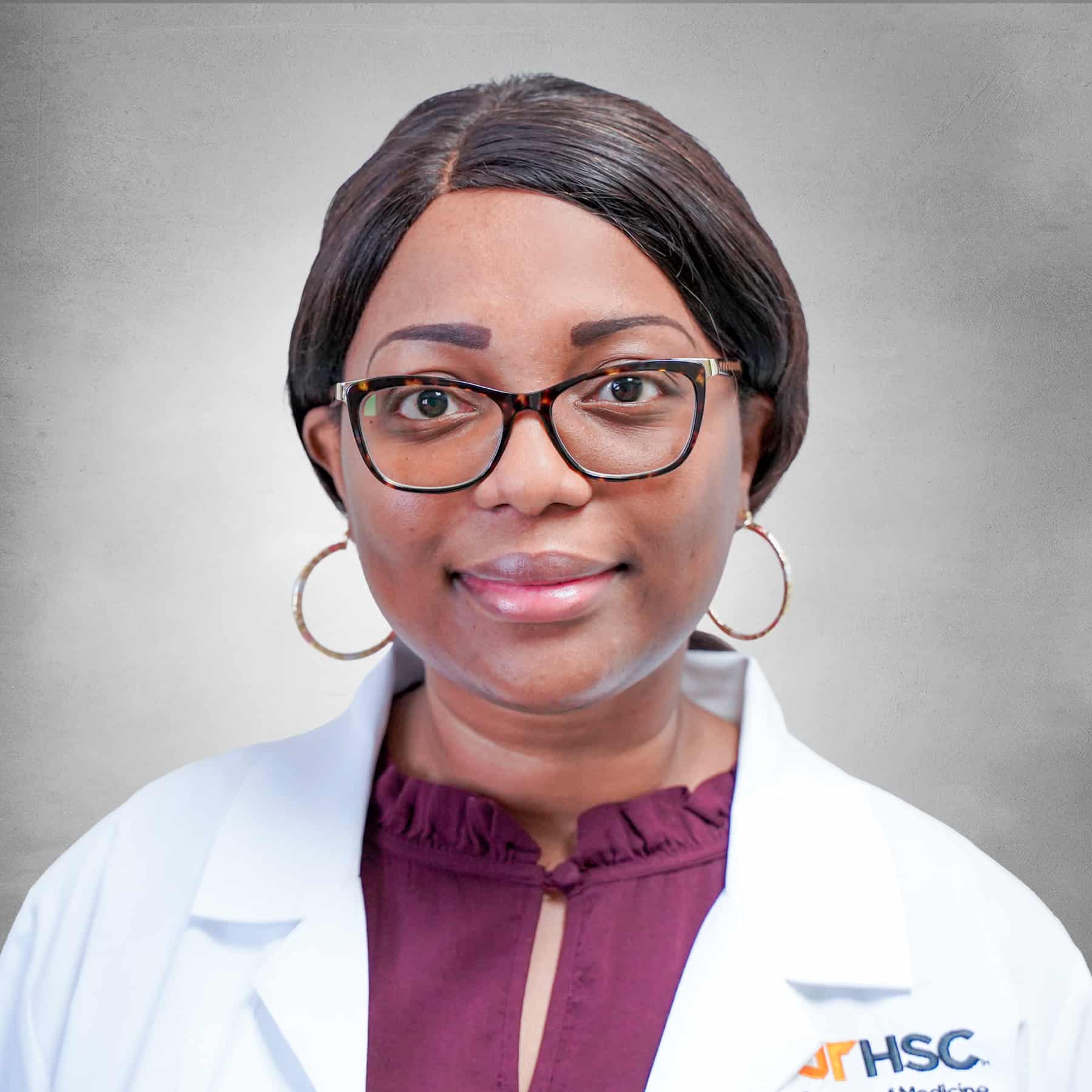 Ugochi Ogu, MD
Hematology and Pediatrics services at Regional One Health
"I became a physician to improve disease outcomes and help patients feel and function better."
Specialty
---
Hematology and Pediatrics
Academic Title
---
Medical Director of the Diggs Kraus Sickle Cell Center; Assistant Professor, Department of Medicine, University of Tennessee Health Science Center
Certification
---
Pediatrics, Pediatric Hematology/Oncology
Medical Degree
---
Windsor University School of Medicine, St. Kitts, West Indies
Fellowship
---
Hematology/Oncology, Memorial Sloan-Kettering Cancer Center/Weill Cornell Medicine
Residency
---
Pediatrics, University of Iowa Hospitals and Clinics
Internship
---
Pediatrics, University of Iowa Hospitals and Clinics
Ugochi Ogu, MD is a board-certified pediatrics and pediatrics hematology/oncology physician at Regional One Health and the medical director of the Diggs-Kraus Sickle Cell Center, where she helps patients who are diagnosed with sickle cell disease.
Dr. Ogu completed her medical degree at Windsor University School of Medicine in St. Kitts, West Indies and her internship at University of Iowa Hospitals and Clinics in Iowa City. She then completed her fellowships at Memorial Sloan-Kettering Cancer Center and Weil Cornell Medical with a focus in hematology and oncology.
Dr. Ogu is originally from Nigeria, which has the highest incidence of sickle cell in the world, and that has inspired her career path.
"I became a physician to improve disease outcomes and help patients feel and function better," she said, adding she lives by the philosophy that the patient always comes first.
Along with providing care for patients, Dr. Ogu is an assistant professor in the Department of Medicine at University of Tennessee Health Science Center.
The Diggs-Kraus Sickle Cell Center at Regional One Health is located at 880 Madison Ave. For an appointment with Dr. Ogu, call 901-545-8535.