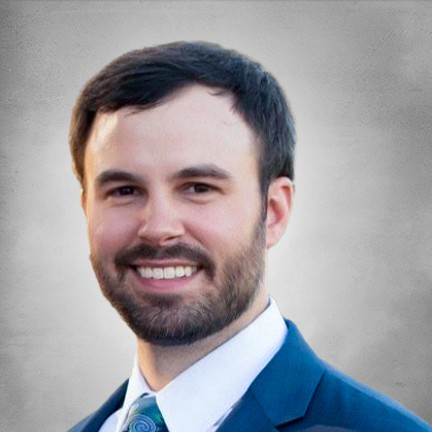 Richard Kyle Hayes, MD
Family Medicine services at Regional One Health
Specialty
---
Family Medicine
Certification
---
Family Medicine
Medical Degree
---
St. Matthew's University School of Medicine
Residency
---
Family Medicine, University of Arkansas for Medical Sciences
Richard Kyle Hayes, MD is a board-certified family medicine physician at Regional One Health, where he sees patients as a primary care provider at Harbor of Health.
Dr. Hayes earned his medical degree at St. Matthew's University School of Medicine in the Cayman Islands, an experience that afforded him the opportunity to work in Orlando, Chicago, Cleveland and Grand Cayman during his rotations. "It helped me become well-rounded in terms of serving diverse patient populations and working in different hospital systems," he said.
During medical school, he volunteered to conduct health screenings for participants at local health fairs. He found a passion for establishing relationships with patients and helping them set goals and become self-motivated to care for their health. He opted to pursue family medicine and completed his residency at University of Arkansas for Medical Sciences in Jonesboro.
A Memphis native, Dr. Hayes is proud to care for patients in the community in which he grew up and where he now lives with his family. "This is where I want to be, and this is where we want to establish roots," he said. "Serving patients at Harbor of Health is a great opportunity."
As a primary care provider, Dr. Hayes sees patients for regular preventative care, diagnosis and treatment of acute illnesses and injuries, and management of chronic conditions.
Dr. Hayes is a member of the American Academy of Family Physicians and American Medical Society. His research experience includes assisting on projects related to breast cancer and blunt cervical spine fractures, and he has done observation in cardiovascular and orthopedic care.
Locations