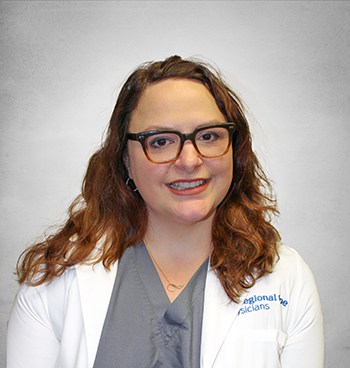 Rachel Tonahill, CRNA, DNP
Certified Registered Nurse Anesthetist services at Regional One Health
Specialty
---
Certified Registered Nurse Anesthetist
Certification
---
Certified Registered Nurse Anesthetist
Education
---
Doctor of Nursing Practice, Union University, Jackson, Tennessee
Rachel Tonahill, CRNA, DNP, is a certified registered nurse anesthetist at Regional One Health. Tonahill received her Doctor of Nursing Practice degree from Union University in Jackson, Tennessee.
Before becoming a CRNA, she was a shock trauma nurse for 11 years here at Regional One Health.
"I wanted to become a CRNA after I worked alongside the CRNAs in the trauma center here," Tonahill shared. "Their skill and autonomy floored me and I was in awe. I knew that one day I wanted to be like them."
When it comes to caring for her patients before an operation, Tonahill treats all of them with respect and gratitude regardless of their background.
"I believe all patients have a right to compassionate outstanding care regardless of socioeconomic status," Tonahill said.
Locations