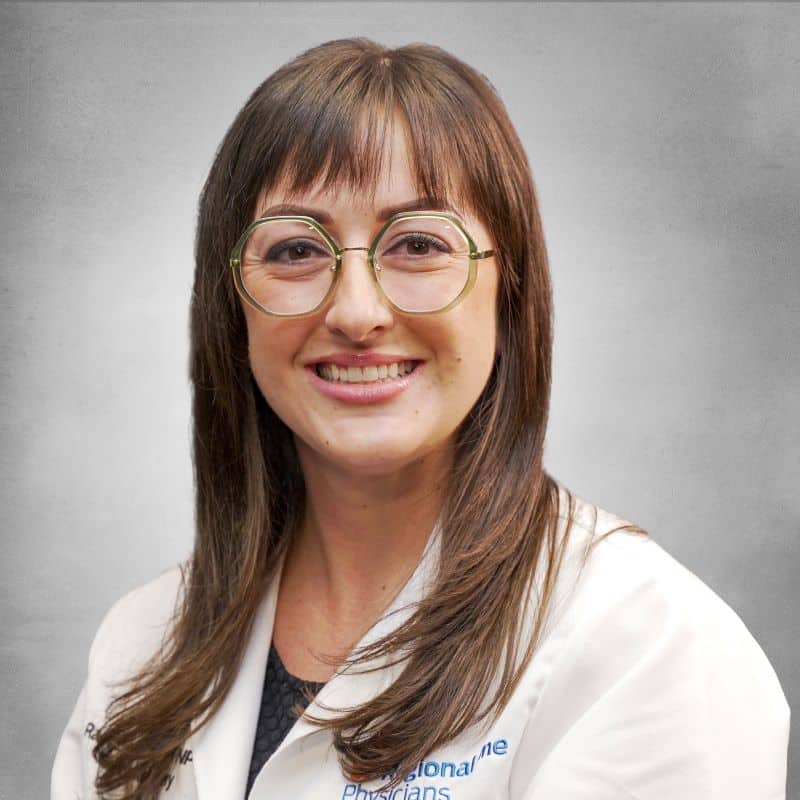 Rachael Chapple, MSN, APRN, FNP-C, ENP-C
Certification
---
Family Nurse Practitioner, Emergency Nurse Practitioner, Advanced Practice Registered Nurse
Education
---
Master of Science in Nursing, University of Texas School of Nursing
Rachael Chapple, MSN, APRN, FNP-C, ENP-C is a Trauma Acute Care Nurse Practitioner at Regional One Health's Elvis Presley Trauma Center. She is certified as a Family Nurse Practitioner, Emergency Nurse Practitioner, and Advanced Practice Registered Nurse.
She earned her Master of Science in Nursing at the University of Texas School of Nursing in Houston, where she also completed post-master's studies. She has a Bachelor of Science in Nursing from Lakeview College of Nursing in Danville, Illinois.
Rachael has five years of experience as a nurse practitioner in emergency medicine and trauma acute care and ten years as a critical care nurse in trauma/surgical intensive care. She has strong critical assessment skills and clinical experience.
She is a member of the American Association of Critical Care Nurses, American Academy of Emergency Nurse Practitioners, and American Academy of Nurse Practitioners.
Locations