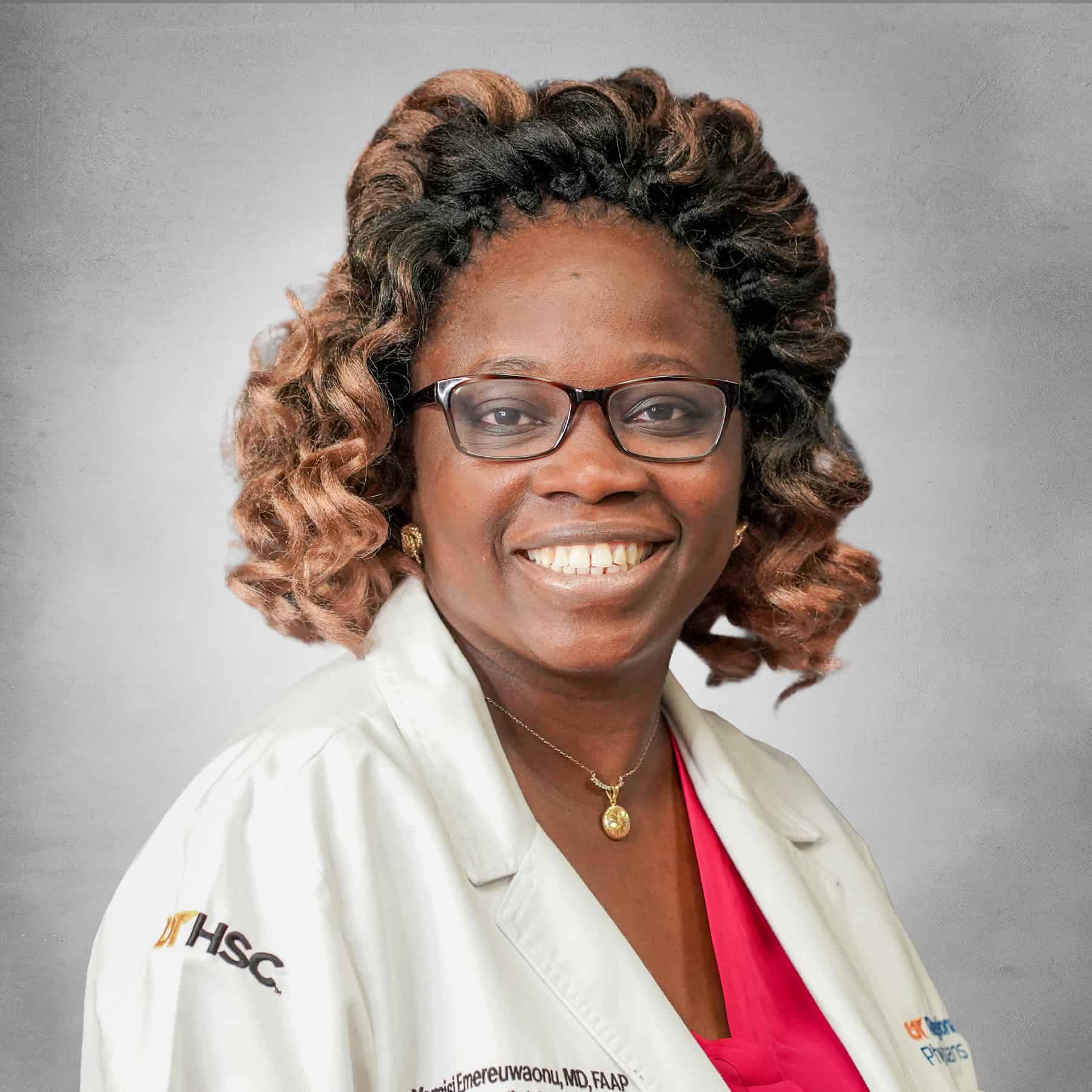 Oluwayemisi (Yemi) Emereuwaonu, MD, FAAP
Pediatrics services at Regional One Health
"The practice of medicine for me is driven by my faith and belief in service to people and the desire to make an impact in each life."
Certification
---
American Board of Pediatrics
Medical Degree
---
University of Benin, College of Health Sciences, Edo State, Nigeria
Residency
---
John H. Stroger Jr. Hospital of Cook County, Chicago
Oluwayemisi Emereuwaonu, MD, FAAP is a board-certified pediatrics physician at Regional One Health. She received her medical degree at University of Benin, College of Health Sciences in Edo State, Nigeria and completed her residency in pediatrics at John H. Stroger Jr. Hospital of Cook County in Chicago.
Dr. Emereuwaonu says her personal beliefs led her to become a physician. "The practice of medicine for me is driven by my faith and belief in service to people and the desire to make an impact in each life," she said.
Her favorite part of being a pediatric physician is witnessing the excitement and smiles of children. She also enjoys putting worried parents at ease: "The relief on the parents' faces when they know their kids will be fine is rewarding."
Dr. Emereuwaonu has a holistic patient care philosophy, noting, "I recognize that good or ailing health has an impact on the mental, social and emotional wellbeing of the individual."
She aims to build genuine relationships with her patients to help them live healthy lives: "The continued awareness with each patient interaction makes for an impactful encounter."
Dr. Emereuwaonu sees patients at Hollywood Primary Care, 2500 Peres Avenue. To schedule an appointment, call 901-515-5500.
Locations