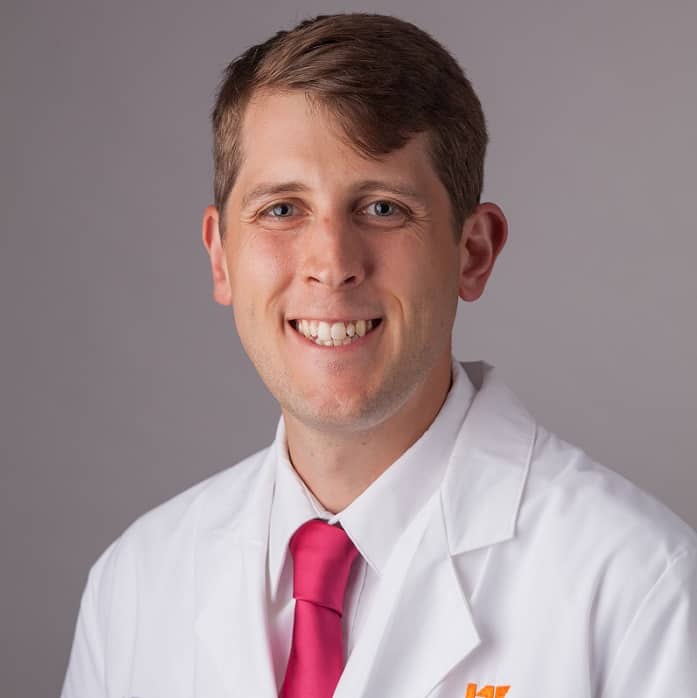 Nathaniel Rogers, MD
Internal Medicine and Pediatrics services at Regional One Health
"I enjoy getting to know families and seeing how their social situations affect their care."
Specialty
---
Internal Medicine and Pediatrics
Certification
---
Internal Medicine, Pediatrics
Fellowship
---
Ultrasound Leadership Academy
Residency
---
Internal Medicine and Pediatrics, University of Tennessee Health and Science Center, Memphis
Internship
---
Internal Medicine and Pediatrics, University of Tennessee Health and Science Center, Memphis
Nathaniel G. Rogers, MD has joined Regional One Health as a hospitalist specializing in internal medicine and pediatrics.
Dr. Rogers received his medical degree from University of Alabama at Birmingham School of Medicine. He attended University of Tennessee Health Science Center for his internship and residency in internal medicine and pediatrics, serving as chief resident from 2018-2019.
Through his medical training Dr. Rogers developed an interest in point of care ultrasound and went on to an ultrasound fellowship through the Ultrasound Leadership Academy. Dr. Rogers prides himself on being able to answer clinically significant questions for his patients as they see their ultrasound in real time.
Another focus for Dr. Rogers is enhancing medical care for a diverse patient population in terms of both age and ethnicity.
He said he likes treating the complexities of both children and adults, noting, "I enjoy getting to know families and seeing how their social situations affect their care."
Meanwhile, Dr. Rogers looks to get past language barriers by using his bachelor's degree and fluency in Spanish as well as his native German and beginning French. One of Dr. Rogers' career goals is to engage in medical education in the developing world. He previously traveled to Burkina Faso as a volunteer and Guatemala as a research assistant.