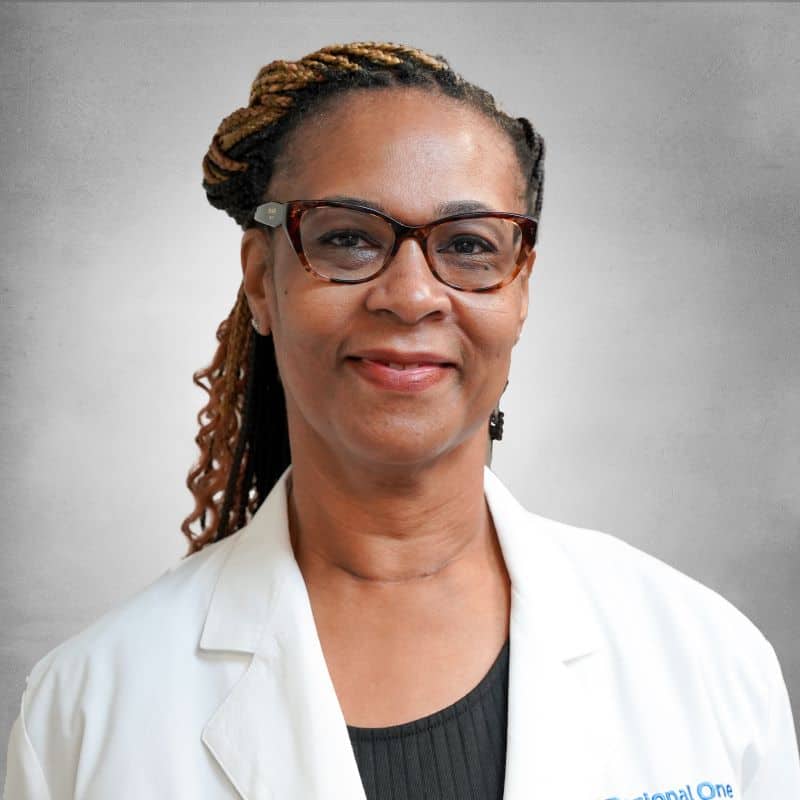 Nakesha McCollins, MSN, FNP-C
Certification
---
Family Nurse Practitioner, Registered Nurse
Education
---
Master of Nursing-Family Nurse Practitioner, University of Memphis
Nakesha McCollins, MSN, FNP-C is a certified family nurse practitioner in Regional One Health's Palliative Care service. As a palliative care professional, she helps support quality of life and reduction of symptoms and stress for patients who are living with a serious illness.
Nakesha earned her Master of Nursing-Family Nurse Practitioner degree and her Bachelor of Science in Nursing at University of Memphis. She is certified as a family nurse practitioner and as a registered nurse.
She has 14 years of experience caring for diverse patient populations, and is dedicated to providing emotional, psychological and spiritual support to patients and families. She has experience in palliative care, adult medical surgical care, gerontology, and caring for patients with special needs; and her training includes pediatrics, women's health and adult health.
Nakesha is a recipient of an Honors Nursing Daisy Award, which recognizes nurses for providing extraordinary compassionate care.
Locations