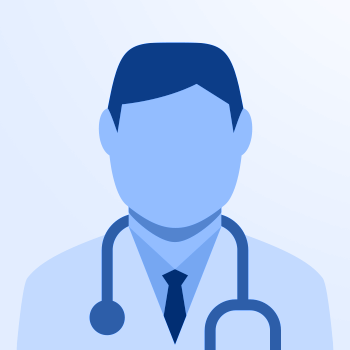 Mansour Parsi, MD, MPH, MBA
Gastroenterology services at Regional One Health
Specialty
---
Gastroenterology
Certification
---
Internal Medicine, Gastroenterology
Medical Degree
---
University of Oslo
Fellowship
---
Gastroenterology, Cleveland Clinic; Endoscopy and Pancreatobiliary Disease, University of Virginia
Residency
---
Internal Medicine, Cleveland Clinic
Mansour A. Parsi, MD, MPH is the medical director for Regional One Health's gastroenterology service, leading a team that provides cutting edge treatment for patients with both complex and routine disorders of the GI tract. He is dual board-certified in gastroenterology and internal medicine and is internationally renowned in the field of gastroenterology and hepatology for his work as a pancreato-biliary investigator and interventional endoscopist.
Dr. Parsi earned his medical degree with distinction from the University of Oslo in Norway. He holds a Master's in Public Health from Case Western Reserve University in Cleveland, double majoring in population health research and health promotion/disease prevention; and also earned a Master of Business Administration from Tulane University in New Orleans.
Dr. Parsi completed his internal medicine residency and gastroenterology fellowship at the Cleveland Clinic in Ohio, as well as an advanced fellowship in endoscopy and pancreatobiliary disease at University of Virginia in Charlottesville.
He practiced at Cleveland Clinic for over 12 years and is internationally renowned for pioneering advanced endoscopic techniques for the treatment of pancreatobiliary disease. He is a fellow of the American Gastroenterological Association and the American Society of Gastrointestinal Endoscopy and a member of the American College of Gastroenterology.
Most recently, he served as chief of the Section of Gastroenterology and Hepatology at Tulane University School of Medicine.
In his current academic role, Dr. Parsi is Hyman Professor of Medicine and Chief of the Division of Gastroenterology and Hepatology at University of Tennessee Health Science Center. He also serves as vice chair for Clinical Affairs in the UTHSC Department of Medicine.
Dr. Parsi's research focuses on benign and malignant pancreatic disease, cholangiocarcinoma, biliary structures and primary sclerosing cholangitis.
He has been honored with the Research Excellence in Gastroenterology & Liver (REGAL) Award, American College of Gastroenterology Governors Award for Excellence in Clinical Research, and the Research Outcomes and Effectiveness Award from the American Society of Gastrointestinal Endoscopy.
His work has been published over 125 times in leading medical journals, including six papers in the world's top gastrointestinal journal, Gastroenterology. He serves as an editorial board member for the World Journal of Gastroenterology.
Locations