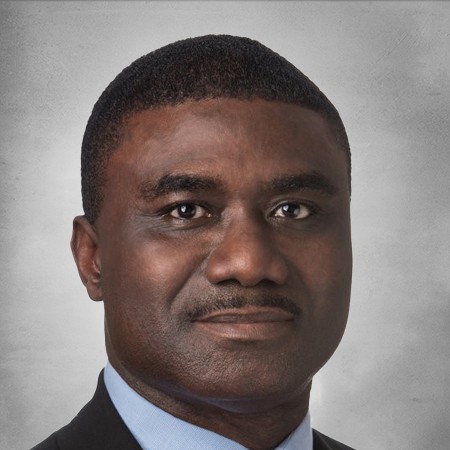 Leonard Baidoo, MD
Gastroenterology services at Regional One Health
Specialty
---
Gastroenterology
Certification
---
Gastroenterology, American Board of Internal Medicine
Medical Degree
---
University of Ghana Medical School
Fellowship
---
Research Fellow, National Institute of Health; Gastroenterology, MCP Hahnemann University
Residency
---
General Medicine, Oxford University Affiliated Hospitals; Internal Medicine, MCP Hahnemann University
Internship
---
Internal Medicine, MCP Hahnemann University
Leonard Baidoo, MD is a board-certified gastroenterologist at Regional One Health. Dr. Baidoo received his medical degree from the University of Ghana Medical School.
He completed two residencies, one in general medicine at Oxford University Affiliated Hospitals and one in internal medicine at MCP Hahnemann University Graduate Hospital in Philadelphia.
Dr. Baidoo held a pair of fellowships, first as a research fellow at the National Institute of Health and then in gastroenterology at MCP Hahnemann University. He completed an internship at MCP Hahnemann University Graduate Hospital and has done additional study in the treatment of inflammatory bowel disease.
Dr. Baidoo has vast experience working as an attending physician in gastroenterology, and also serves as a visiting professor at various universities. He is involved in professional organizations including the American College of Gastroenterology, American Gastroenterological Association, American Society of Gastrointestinal Endoscopy, American College of Physicians and Crohn's and Colitis Foundation of America.
He has received numerous academic accolades, including the National Research Service Award, Best Teaching Attending, and the Silver Medal in Psychiatry Preventive Medicine. His work has been published in numerous academic journals and books.
Locations