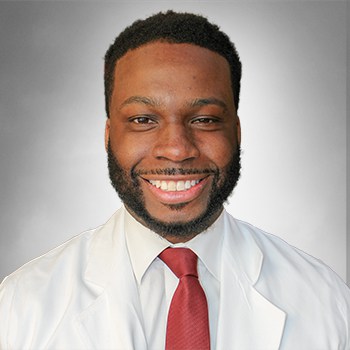 Kito Akin Lord, MD, MBA
Emergency Medicine services at Regional One Health
Certification
---
Emergency Medicine
Medical Degree
---
Howard University, Washington DC
Fellowship
---
Administration Fellow, Yale University, New Haven, Connecticut
Residency
---
Emergency Medicine, Yale University, New Haven, Connecticut
Education
---
Master of Business Administration, Yale University School of Management, New Haven, Connecticut
Kito Akin Lord, MD, MBA is medical director of Regional One Health's Department of Emergency Medicine where he oversees departmental operations and quality improvement projects. Dr. Lord attended medical school at Howard University in Washington DC and completed his residency in emergency medicine at Yale University in New Haven, Connecticut, where he also obtained his Master of Business Administration from the Yale University School of Management.
"The best part of emergency medicine is that you meet patients at their most vulnerable moments," Dr. Lord said. "I appreciate my ability to advocate for and treat patients. When patients come to the ED, I feel I am the best doctor to treat them. I tell my residents that patients will remember ED visits for the rest of their lives. It's important to treat them with humanity and respect."
A Philadelphia native, Dr. Lord attended Morehouse College and majored in biology. It was there that he realized he could make a broader impact as a physician. He discovered an interest in emergency medicine while in medical school.
"I loved the spontaneity and the community aspect of emergency medicine. From registrars to the techs, nurses and physicians, we work as a team," Dr. Lord said.
While chief resident at Yale, Dr. Lord gained a better understanding of operations and how he could use it to enhance health care. "I want physicians to be able to change their environment and make it better for their patients," he said. "You can have the best stroke team in the world but if you can't get a patient to the CT scanner quick enough, the team can't help the patient. That's where operations make a difference."