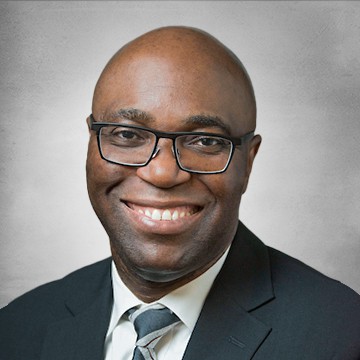 Kenneth Ataga, MD
Hematology services at Regional One Health
Certification
---
Medical Oncology, Hematology, Internal Medicine
Medical Degree
---
University of Benin School of Medicine
Fellowship
---
Clinical and Research Fellowship in Hematology/Oncology, University of North Carolina Chapel Hill
Residency
---
Department of Medicine, Syracuse University New York Health Science Center
Internship
---
Department of Medicine, Syracuse University New York Health Science Center; Internal Medicine, Jersey Shore Medicine Center
Kenneth Ataga, MD is a hematologist at Regional One Health and medical director of the University of Tennessee Health Science Center's Center for Sickle Cell Disease. Dr. Ataga is triple board-certified in medical oncology, hematology and internal medicine.
Dr. Ataga earned his medical degree at University of Benin School of Medicine in Benin City, Nigeria, then completed his residency and internship in the Department of Medicine at Syracuse University New York Health Science Center (currently Upstate Medical University). He also completed an internal medicine internship at Jersey Shore Medical Center in Neptune City, New Jersey, as well as a clinical and research fellowship at University of North Carolina Chapel Hill.
In his clinical role, Dr. Ataga is an internationally renowned expert in the care of patients with sickle cell disease and related hemoglobinopathies, thalassemia and other red blood cell disorders. He is a leader in the development of new drug therapies for sickle cell disease.
As an academic, Dr. Ataga serves as a tenured professor of medicine and professor of pediatrics at UTHSC. He is the Plough Foundation Endowed Chair in Sickle Cell Disease and the Director of the Section of Non-Malignant Hematology in the Division of Hematology and Oncology.
He is the author of several book chapters on topics related to sickle cell disease, and his research has appeared in publications including Lancet Haematology, Transfusion, Blood Advances and New England Journal of Medicine.
Dr. Ataga is a member of the American Society of Clinical Investigation, American Society of Hematology and American Academy of Pharmaceutical Physicians.
Locations