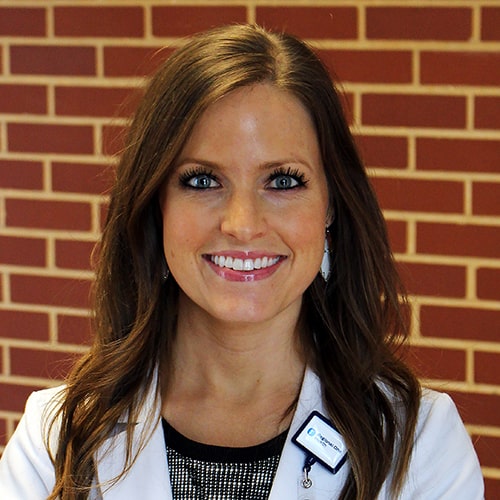 Heather Draper, PA-C
Facial Plastic Surgery services at Regional One Health
Specialty
---
Facial Plastic Surgery
Certification
---
Physician Assistant
Education
---
Master of Science, Physician Assistant Studies, Christian Brothers University; Graduate Degree, Registered Dietitian, University of Alabama-Birmingham, Birmingham, AL
Heather Draper, PA-C received her master's degree in Physician Assistant Studies from Christian Brothers University in Memphis and a graduate degree as a Registered Dietitian from University of Alabama-Birmingham. In her role as a physician assistant, Heather has assessed, diagnosed, and treated patients in inpatient and outpatient settings.
"My favorite part of being a physician assistant is the collaboration with the nurses, doctors, and healthcare team," Heather shared. "To be able to provide the highest quality healthcare to patients is remarkable." Through her role, Heather wants to have an impact on her patients and teach them to make decisions about their healthcare. "I believe that through this career I can empower patients to take charge of their health and teach them how to make wise decisions in caring for themselves and their families," Heather said.
Heather began her career as a registered dietitian before becoming a physician assistant, working in Cardiovascular and Thoracic Surgery Care. Heather has participated in several mission trips to Peru and Jamaica, where she was a medical and physician assistant.
Locations