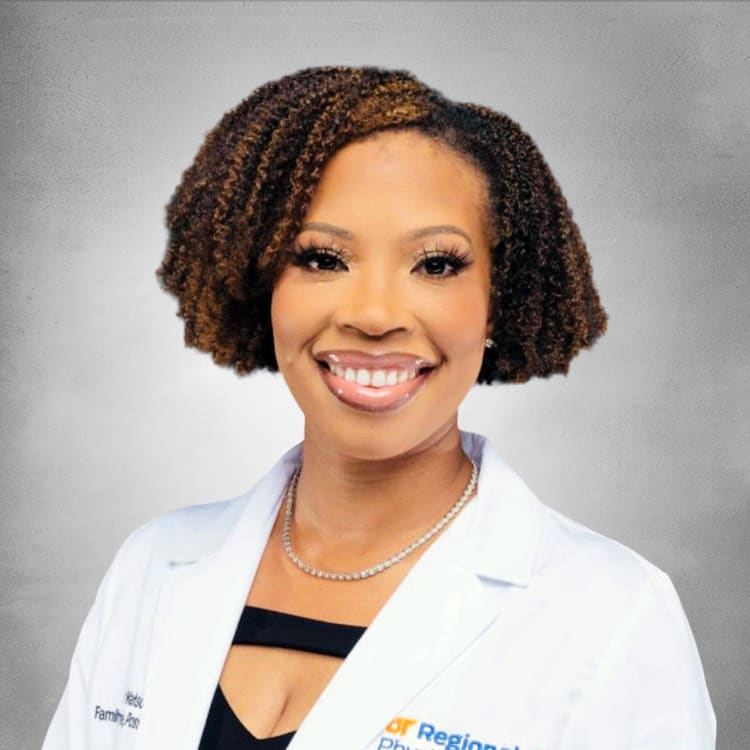 Erin Watson, MD
Family Medicine services at Regional One Health
"I understand the patient is more than just the brief snapshot we see. They are a whole person, and understanding that really sets the tone and allows for every physician to give their very best when treating a patient."
Certification
---
Family Medicine, Emergency Medicine
Medical Degree
---
Ross University School of Medicine
Fellowship
---
Emergency Medicine, University of Tennessee Health Science Center, Methodist Healthcare
Residency
---
Family Medicine, University of Tennessee Health Science Center
Erin Watson, MD is a board-certified family and emergency medicine physician who provides care for patients in the post-acute rehab setting at Regional One Health.
Dr. Watson earned her medical degree at Ross University School of Medicine in Miramar, Florida. She completed a family medicine residency at University of Tennessee Health Science Center in Memphis and an emergency medicine fellowship at UTHSC and Methodist Healthcare.
She has experience caring for patients in emergency room, hospital and outpatient settings. In Regional One Health's Subacute Skilled Nursing Unit, she focuses on providing medical care for patients with complex needs as they undergo rehabilitation from serious illness and injury.
As a physician, Dr. Watson prides herself on using her medical knowledge, natural empathy and personable nature to provide superior care.
"My grandmother instilled in me at an early age to simply treat others how I would want to be treated and to treat every patient as I would wanted my loved ones treated. This has guided my medical career," Dr. Watson said.
When Dr. Watson is not working, she is a busy wife and mother. She loves to travel, cook new cuisines, and exercise.
She is author of an Amazon bestselling e-book and active in community outreach programs, and was recently recognized as a 2021 Woman of Impact by the American Heart Association.