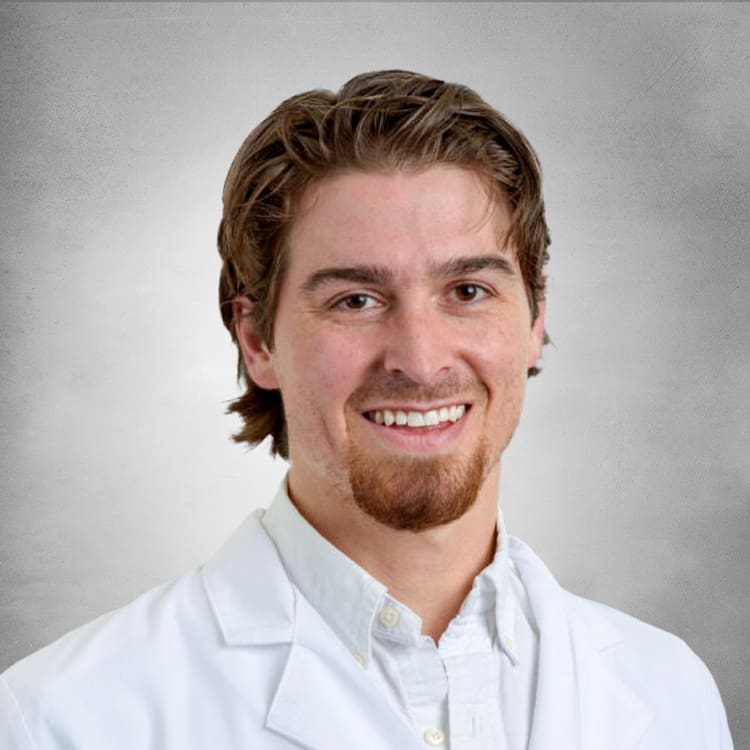 Douglas Taylor, MD
Focused Ultrasound and Neurosurgery services at Regional One Health
"The patients we see are at the point where a tremor is completely affecting their quality of life and they're looking for a solution to give them a little piece of themselves back. Focused ultrasound is something we can do that directly improves their quality of life."
Specialty
---
Focused Ultrasound and Neurosurgery
Medical Degree
---
University of Tennessee Health Science Center
Fellowship
---
Pediatric Neurosurgery and Epilepsy
Residency
---
Neurosurgery, University of Tennessee Health Science Center
Neurosurgeon Douglas Taylor, MD performs focused ultrasound procedures at Regional One Health's East Campus Imaging Center. Focused ultrasound is a non-invasive outpatient procedure that can provide immediate, lasting relief of hand tremors for patients diagnosed with essential tremor and tremor-dominant Parkinson's disease.
Dr. Taylor, a Memphis native, earned his medical degree at University of Tennessee Health Science Center in Memphis, where he also completed his neurosurgery residency.
He completed a fellowship in pediatric neurosurgery and epilepsy, and trained with Dr. Aaron Bond, a focused ultrasound pioneer who helped start the program at Regional One Health.
Dr. Taylor said he enjoys performing focused ultrasounds because it is a way to help patients reclaim some of their independence.
"The patients we see have already tried at least two different medications that failed to treat their tremor. They're at the point where the tremor is completely affecting their quality of life and they're looking for a solution to give them a little piece of themselves back," he said. "It's very rewarding. It's something we can do that directly improves patients' quality of life."
Along with his focused ultrasound practice, Dr. Taylor is a neurosurgeon at West Tennessee Healthcare Neuroscience & Spine, where he sees patients for spine issues, degenerative disease, brain tumors, trauma and more. He specializes in minimally invasive procedures.
Locations