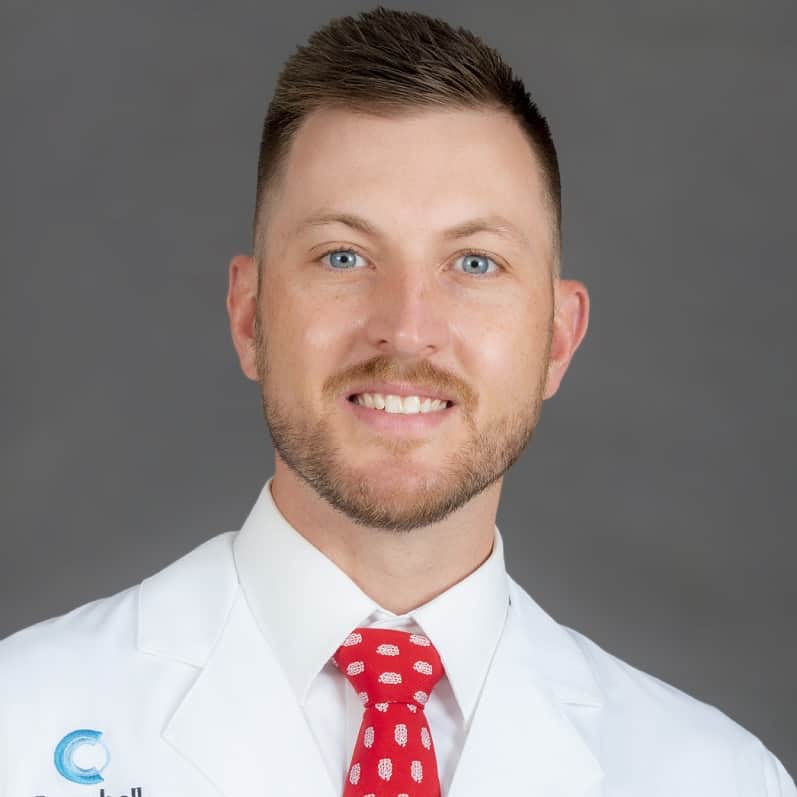 Carson M. Rider, MD
Orthopedics services at Regional One Health
Medical Degree
---
University of Tennessee College of Medicine
Fellowship
---
Foot and Ankle Orthopaedic Surgery, Hospital for Special Surgery – New York
Residency
---
University of Tennessee-Campbell Clinic
Carson M. Rider, MD is an orthopaedic surgeon specializing in foot and ankle surgery.
Dr. Rider is originally from McKenzie, Tennessee. He did his orthopaedic residency at Campbell Clinic and completed his fellowship at the Hospital for Special Surgery in New York, where he focused on foot and ankle surgeries.
Dr. Rider's main focus areas are Total Ankle Replacement in the outpatient setting, foot and ankle sports surgery that focuses on Achilles tendon, ruptures and reconstruction, ankle sprains and fractures. He has treated many athletes during his tenure in New York, including the Brooklyn Nets.
Dr. Rider graduated at the top of his class from medical school at the University of Tennessee College of Medicine. During his residency, he was a recipient of the Campbell Foundation's Molly Shumate Community Service Scholarship for a Guatemala mission as well as the American Orthopaedic Association Resident Leadership Award. Dr. Rider has experience covering Fayette Academy, Bolton High School, and Briarcrest's high school football teams.
Dr. Rider has published numerous articles on foot and ankle disorders and surgical techniques in prestigious journals and publications such as the American Orthopadic Foot and Ankle Society Journal and the Campbell Orthoapedic Journal.
Dr. Rider lives in Memphis with wife and two kids. In his spare time he enjoys hunting, competitive shotgun shooting (sporting clays, American/International trap & skeet), and golf.
Locations