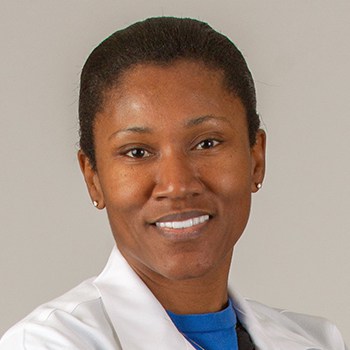 Carolyn Coleman, MSN, FNP-C
Family Nurse Practitioner and Hospitalist services at Regional One Health
Specialty
---
Family Nurse Practitioner and Hospitalist
Certification
---
Family Nurse Practitioner & Advanced Practice Registered Nurse
Education
---
Master of Science in Nursing, University of Memphis
Carolyn Coleman, MSN, FNP-C, is a family nurse practitioner at Regional One Health. Coleman received her Master of Science in Nursing degree from University of Memphis and is also a certified advanced practice registered nurse.
"I like having the ability to provide quality care, educate my patients and practice autonomously," Coleman said. "When taking care of patients, I believe every patient should be treated the way you would want close family to be treated."
With over 20 years of nursing experience, Coleman has worked in different specialties ranging from oncology, emergency medicine, telemetry and now hospitalist nurse practitioner.
"Nursing is truly a passion of mine," Coleman shared. "I'm thankful now that I can do it on a provider level because I feel I can truly make a difference in my patients' lives."
Locations