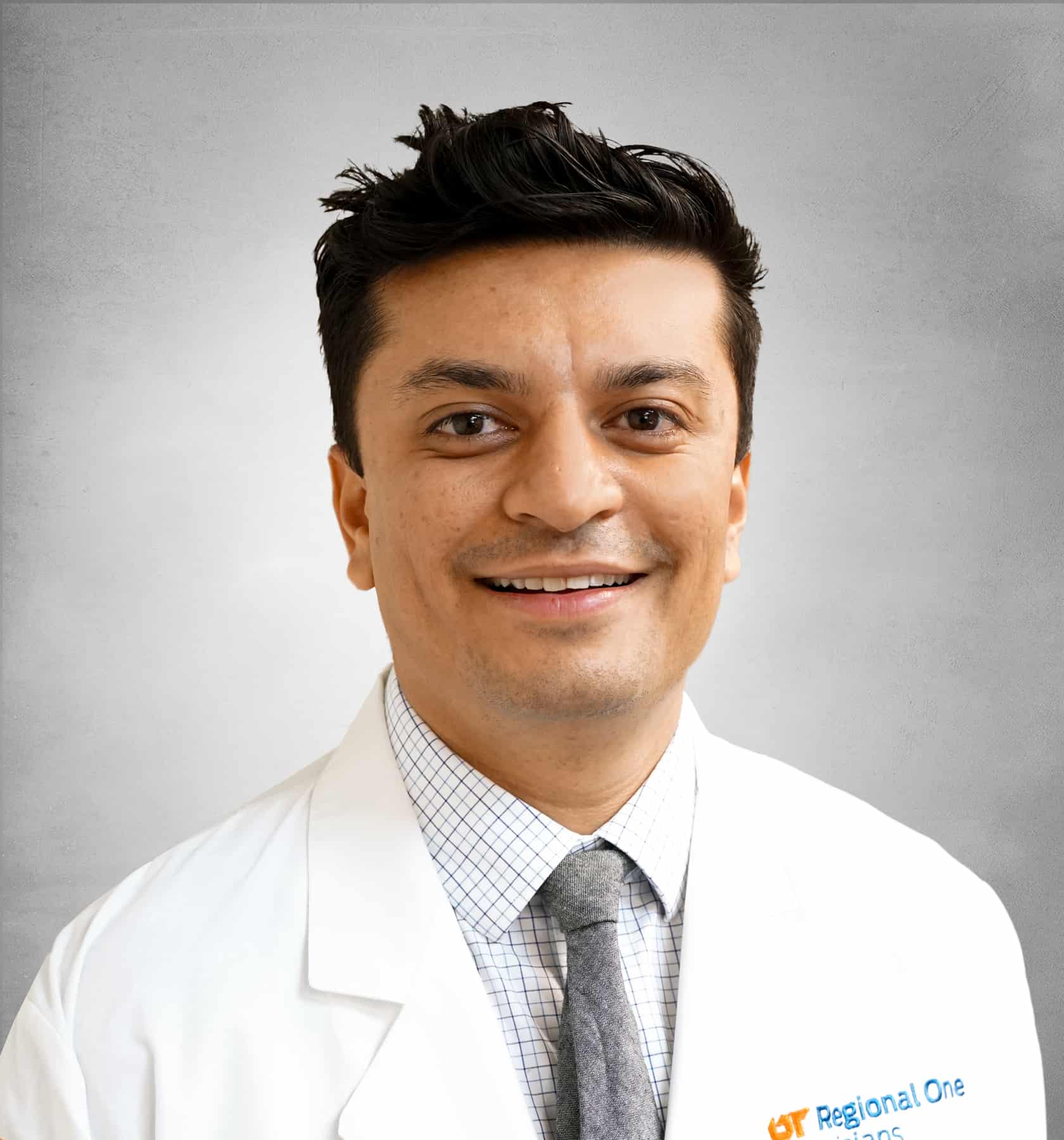 Bhumin Patel, MD, DABR
Diagnostic Radiology services at Regional One Health
"Radiology is a constantly evolving field that allows me to explore and incorporate my affinity for technology on a daily basis."
Specialty
---
Diagnostic Radiology
Certification
---
American Board of Radiology
Medical Degree
---
University of Tennessee Health Science Center, Memphis
Fellowship
---
Musculoskeletal Imaging and Intervention, Hospital for Special Surgery, New York City
Residency
---
Radiology, Baptist Memorial Hospital, Memphis
Internship
---
Internal Medicine, University of Tennessee Health Science Center, Memphis
Bhumin Patel, MD is a board-certified radiologist at Regional One Health. He earned his medical degree from University of Tennessee Health Science Center in Memphis, where he also completed his internship in internal medicine. Dr. Patel did his residency in radiology at Baptist Memorial Hospital in Memphis and a fellowship in musculoskeletal imaging and intervention at Hospital for Special Surgery in New York City.
Dr. Patel's favorite part of being a physician is combining his interest in technology with the practice of medicine. "Radiology is a constantly evolving field that allows me to explore and incorporate my affinity for technology on a daily basis," he said. Dr. Patel also enjoys finding the least invasive, most effective procedures for his patients: "I get to perform minimally invasive, image guided procedures that are both therapeutic and efficient for my patients."
Growing up, Dr. Patel moved around to different states before settling in Memphis. He feels this gave him the experience and people skills needed to befriend anyone, and led him to develop a patient care philosophy that matches his warm spirt. "The practice of medicine is serious in itself, but laughter and a happy spirit are what I try to bring as initial therapy," he said.
Ultimately, Dr. Patel wants his patients to know that while medicine isn't always clear cut with yes-or-no answers, he aims to care for each individual as he would a loved one. "My goal for the patient/physician relationship is to make every patient feel that I care for their wellbeing just as I would a person of my own inner circle. I want to be remembered for the overall care I rendered."