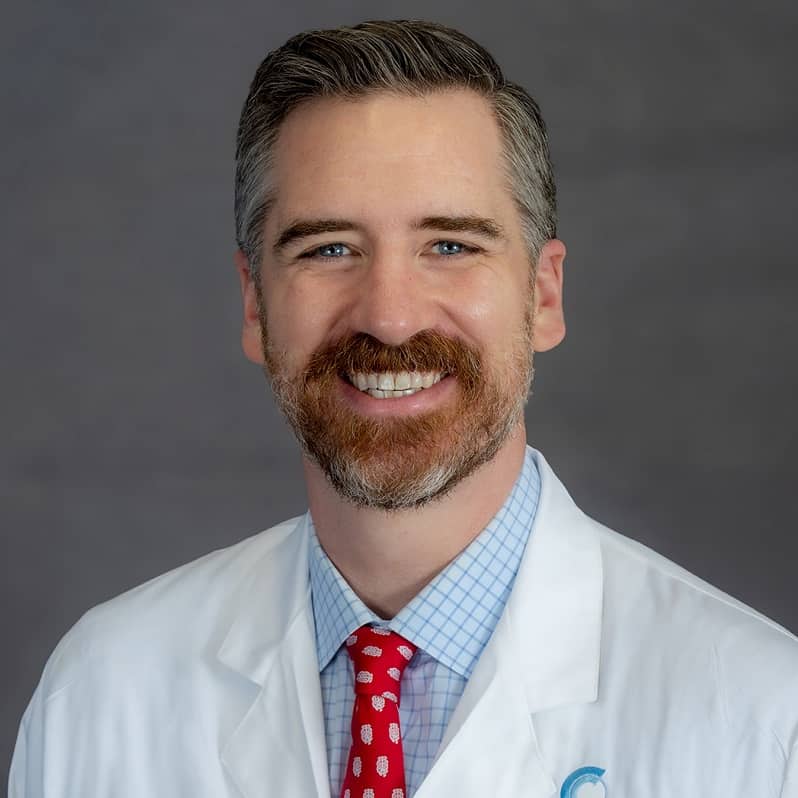 Certification
---
American Board of Orthopaedic Surgery
Medical Degree
---
University of Tennessee-Memphis
Fellowship
---
Hand, University of Texas Health Science Center of San Antonio
Residency
---
University of Tennessee-Campbell Clinic
Benjamin M. Mauck, MD is a board-certified orthopaedic surgeon who specializes in elbow surgery and hand and wrist surgery.
Dr. Mauck earned his medical degree at University of Tennessee-Memphis after graduating from Lambuth University. He completed his residency at University of Tennessee-Campbell Clinic and his hand fellowship at University of Texas Health Science Center of San Antonio.
He is Hand CAQ Certified, which is a subspecialty certificate in surgery of the hand.
Dr. Mauck's clinical interests include pediatric and congenital hand surgery, carpal tunnel syndrome, De Quervain's Tenosynovitis, hand and wrist arthritis, Ganglion Cysts, Dupuytren's Contracture (inflammation of the thumb side of the wrist), trigger finger, tendonitis, fractures (including wrists and scaphoid bone) and dislocations, ligament injuries and instabilities, arthritis at the base of the thumb, tennis elbow, Cubital Tunnel Syndrome, golfer's elbow, and overuse syndrome.
Locations