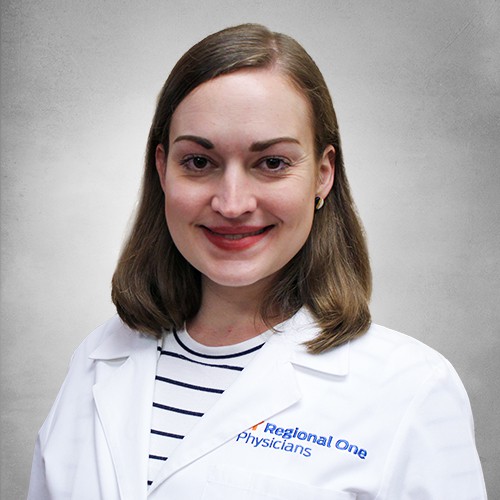 Anne Wynn, MD
Endocrinology, Internal Medicine and Pediatrics services at Regional One Health
"I became a physician to combine my passion for science, teaching and helping others,"
Specialty
---
Endocrinology, Internal Medicine and Pediatrics
Medical Degree
---
University of Tennessee Health Science Center, Memphis
Fellowship
---
Endocrinology, University of Tennessee
Residency
---
Chief Resident 2016-2017, Internal Medicine and Pediatrics, University of Tennessee
Internship
---
Internal Medicine and Pediatrics, University of Tennessee
Anne Wynn, MD is a board-certified internal medicine and general pediatrics physician who sees patients at Regional One Health's Outpatient Center and East Ambulatory Center.
Dr. Wynn earned her medical degree from University of Tennessee Health Science Center College of Medicine. She completed her residency in internal medicine and pediatrics at University of Tennessee, where she also completed her chief residency.
Dr. Wynn is delighted to be positioned to educate patients about their medical conditions and empower them to take better control of their health.
To schedule an appointment with Dr. Wynn, call 901-545-7420 for the Outpatient Center or 901-515-3150 for the East Ambulatory Center.
Locations