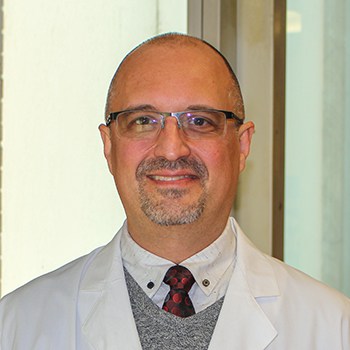 Aaron Rank, MD
Anesthesiology services at Regional One Health
Certification
---
Anesthesiology
Medical Degree
---
Doctor of Medicine, University of Michigan Medical School, Ann Arbor
Residency
---
Anesthesiology, Henry Ford Hospital, Detroit
Aaron Rank, MD, is an anesthesiologist at Regional One Health and an assistant professor at University of Tennessee Health Science Center. Dr. Rank received his Doctor of Medicine degree from University of Michigan Medical School in Ann Arbor. He completed his internship and residency in anesthesiology at Henry Ford Hospital in Detroit.
"I was drawn to medicine from a young age because I loved learning about science and had a strong desire to help people," Dr. Rank said. "As an anesthesiologist, I use my understanding of physiology and pharmacology to help each patient during the stressful, perioperative period."
Dr. Rank strives to treat each patient like he would want a family member to be treated when seeking medical care. He enjoys working with patients to improve and provide better care for their health.
"Each patient has their own medical challenges which need to be addressed on an individual and personal level. I strive to treat each patient with the compassion and excellence I would wish for my own family member," Dr. Rank shared.
Dr. Rank has been an anesthesiologist for over a decade where he has managed daily OR and non-OR surgical and procedural operations; taught residents and fellows in Detroit; served as a faculty mentor for resident research; served on various committees; and presented work at expos.
"I have trained in, and provided anesthesia care for patients undergoing all types of operations. I have developed a special interest in caring for patients undergoing vascular surgery as well as bariatric surgery," Dr. Rank said. "I have been involved in the education of both residents and medical students for many years and have extensive experience in operation room management and efficiency."
Dr. Rank is a member of the American Medical Association, American Society of Anesthesiologists, Michigan State Medical Society, Michigan Society of Anesthesiologists, Society of Non OR Intervention and Anesthesia and American Association of Clinical Directors.
Locations