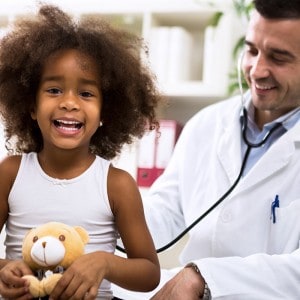 Phone

Hours

Mon-Thu 7:30 am to 4:30 pm
Fri 7:30 am to 12:00 pm
—
Last Sat of every month
8:00 am to 12:00 pm
Primary Care For
The Whole Family
Located at 1955 South Third Street, South Third Primary Care makes it easy to access health care in the South Memphis area. Our caring and experienced providers see children, adults, and seniors for preventative care, treatment of illnesses, and management of chronic conditions like diabetes and hypertension. We can help the entire family to stay healthy through exceptional care, education and convenient access to a full-service pharmacy just steps from our facility.
We are grateful for the chance to improve the health not only of individuals but of our entire community.
Our Care Team
Our primary care team includes internal medicine physician Dr. Anthony Hicks, pediatrician Dr. Carolyn Whitney and family nurse practitioners Tamara Banks, Linda Mosby and Kathy White. These skilled, caring clinicians provide a full range of primary care services, including annual check-ups, management of chronic conditions, treatment of acute illness and more. South Third Primary Care offers specialized care management services for patients age 65 and over, helping them manage chronic conditions and keep their health stable. The practice is designated as a Patient Centered Medical Home facility, which lets primary care providers play an active role in orchestrating preventative care like colonoscopy, mammogram and diabetic eye exams.
Patients also enjoy access to a full-service pharmacy within walking distance thanks to Regional One Health's partnership with the Cash Saver grocery store in the same shopping center. Having a pharmacy with extended hours steps away helps patients stay on the prescriptions they need.
South Third Primary Care is open Monday-Thursday from 7:30 a.m.-4:30 p.m. and Friday from 7:30 a.m.-12:00 p.m. The last Saturday of every month they are open from 8:00 an to 12:00 pm. Same-day appointments are available, and walk-ins are welcome Monday through Friday only. To schedule an appointment, call (901) 515-5800.