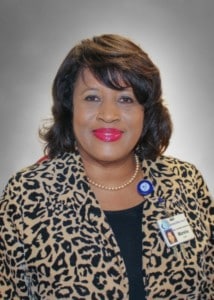 Marsha began her career at Regional One Health in the early 70's as an administrative assistant to the Treasurer of the Hospital Authority. When she moved to the Foundation side in 2001, she began as Executive Secretary and continued to move up the ranks to her current role as Manager of Foundation Operations.
Marsha enjoys working with people who share her passion for the mission of Regional One Health Foundation. In her role, Marsha is responsible for tracking donations, fund balances and donor prospects. Marsha cultivates and maintains relationships with Foundation donors; coordinates campaign drives, special benefit events and promotions on behalf of the Foundation; and serves as the liaison with hospital staff and special constituent groups, such as Elvis Presley fans and the Memphis Firefighters.
Marsha is from Drummonds, Tennessee. She has a son, Ernest, and a grandson, Ethan. Marsha is a member of the Association of Fundraising Professionals, Association for Healthcare Philanthropy, and St. Mark M. B. Church in Drummonds, Tennessee. She obtained an associate degree from Southwest Tennessee, a bachelor's degree from the University of Memphis and master's degree in human resource management from Webster University while continuing to work full-time.