Life can change in an instant. One minute, you're a carefree 19-year-old girl, enjoying a summer day in the country. The next, you're waking up in a hospital bed 100 miles away with your spine crushed and an incision from emergency surgery running the entire length of your stomach.
You start asking yourself hard questions: Can I do this? What's next for me?
A frightening accident
Last June, Haley McCommon was in an ATV near Darling, Mississippi when disaster struck. "The driver was going 60 mph on a gravel road. He came to a curve and thought he could make it, but we tilted and he over-corrected. We flipped, and I was thrown out," she said.
Haley knew she was hurt, but had no way of knowing how bad. "I didn't have any blood on me," she said. "There was no cell service, so we just rode the 20 minutes back to town to call 911."
When paramedics examined Haley, things got serious fast. "They said I didn't have time to ride in an ambulance. They shut down a local highway and dropped a helicopter down, and I flew 45 minutes to Memphis."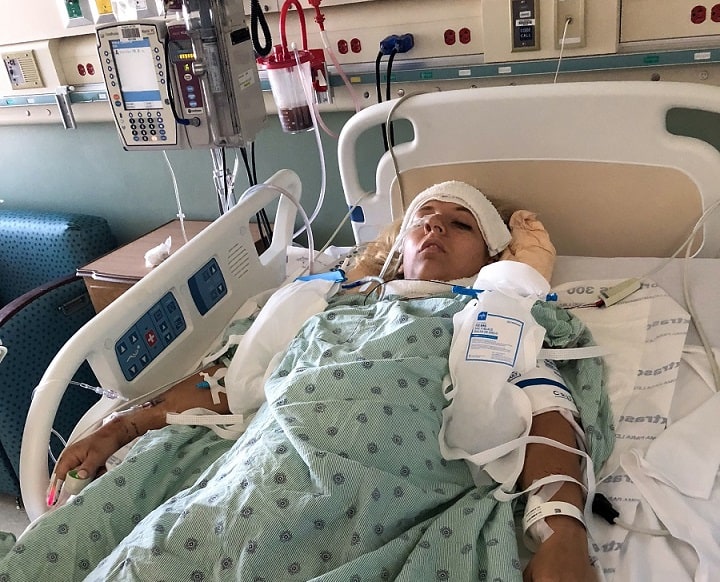 "Your heart just goes boom"
Haley was alert the whole time. "I remember everything," she said. "Everything."
While part of that is recalling the pain and fear, her first memory of Regional One Health's Elvis Presley Trauma Center was one of humanity and compassion – and that set the stage for her entire two-week stay. "I remember a male nurse with an Ole Miss scrub-cap leaning over me," she said. "He told me he would stay with me and he wouldn't leave me all alone."
It was Zack Witcher, and he kept his promise, talking to Haley and keeping her calm until she went in for emergency surgery. She had a lacerated liver and spleen, torn diaphragm, punctured lung, broken collarbone, broken ribs and multiple compression fractures in her spine.
Her mom Casey arrived just in time to see her daughter wheeled into an operating room: "You see nine of them standing in a U around her, and once the doors to that trauma bay shut, your heart just goes boom," she said.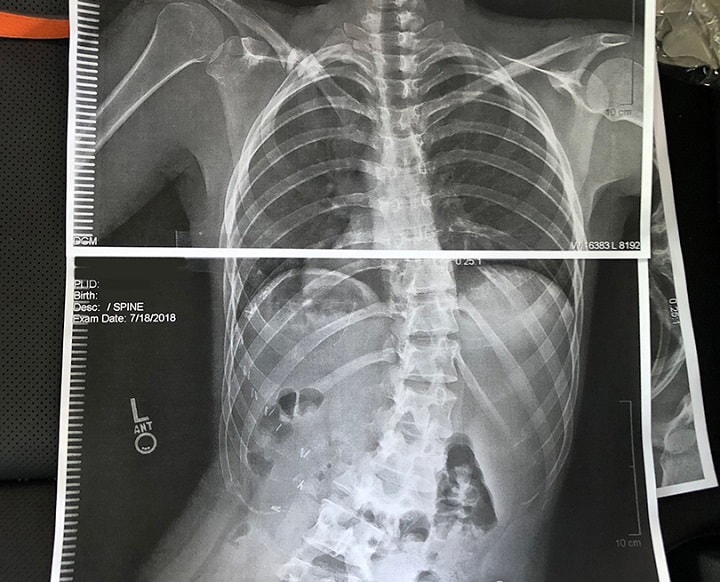 "Haley's Dream Team" comes together
What Casey and Haley would discover, though, is the trauma team understands that feeling and goes out of their way to give comfort to patient and family.
They would come to refer to them as "Haley's Dream Team;" Regional One Health employees including Witcher and fellow trauma nurse Joey Omedeo, anesthesiologists Jerry Jones, MD and Blas Catalani, MD, and many others who were at Haley's side for her entire journey.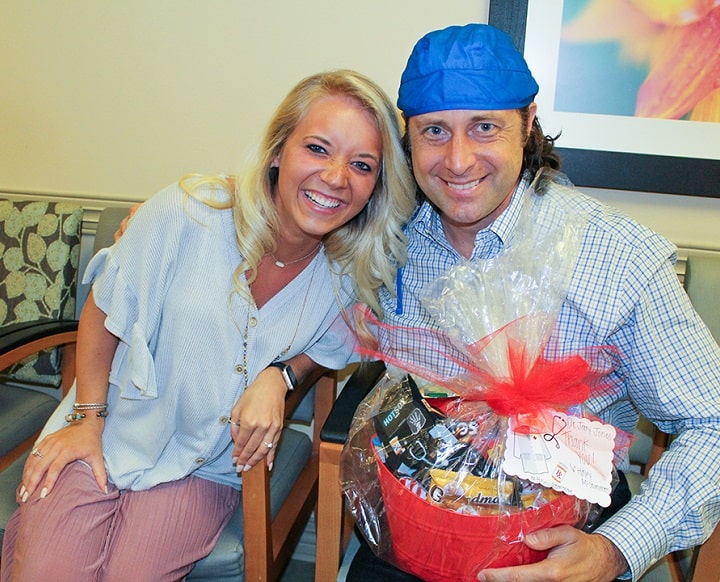 "You're done with this:" Dr. Jones starts a new approach to pain management
Haley met Dr. Jones, director of Regional One Health's Acute Pain Service, three days in. She was on morphine, and she was struggling with poor pain control, nausea and an opioid haze. "He came in and took one look at me and said, 'You're done with this,'" she recalls.
Dr. Jones controlled Haley's pain using continuous peripheral nerve blocks, procedures he has pioneered at Regional One Health. Nerve blocks use local anesthetics (numbing medicine like a dentist uses) delivered from a pump through a tiny catheter. They numb the nerves that control the pain to the injured area, getting patients through the acute pain period with few or no opioids.
The goal is trifold: make the patient's pain manageable, enable them to participate in rehab, and prevent exposure to addictive drugs. Dr. Jones said it's too easy for a young person to have their life ruined by becoming dependent on opioids after an injury: "She's a young, healthy girl – the last thing we need to do is expose her to all these narcotics," he said. "If we can control her pain so she can get up and do rehab without exposing her, that's what we need to do."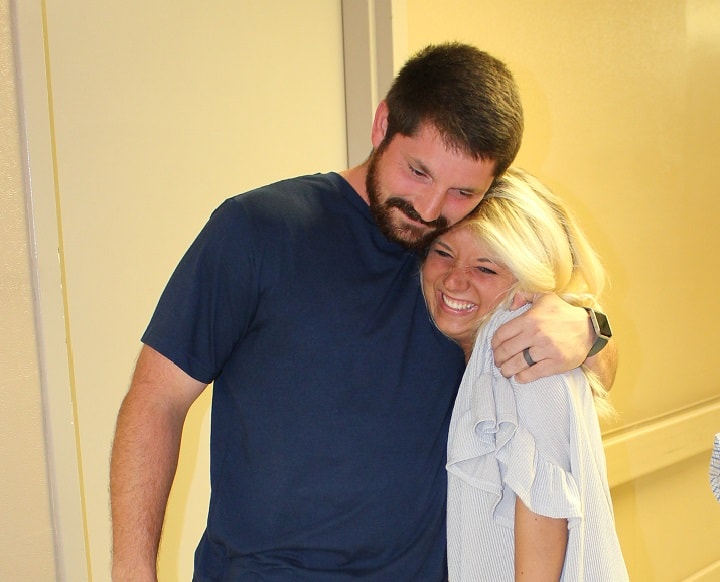 The healing power of laughter and compassion
While Dr. Jones and Dr. Catalani were finding new ways to ease Haley's pain, Omedeo was keeping spirits up with humor and kindness. "We had Joey doing pushups on the floor trying to make me laugh;" she said. "
He even came in and apologized to me because the day they got me out of bed the first time was his day off, and he wasn't there to help me."
"Haley's Dream Team" never made her feel like just a patient. They made her feel like family.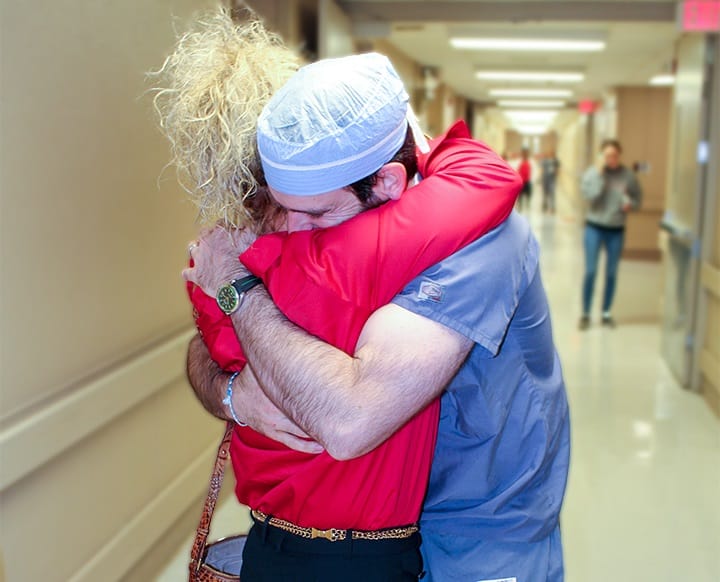 "It's a very human experience"
"You weren't just doing a job. You laughed with us. You cared about us. You were her team," Casey told Omedeo and Dr. Jones after she and Haley visited the trauma center to say thank you. Haley added, "You were more than a doctor and nurse. It wasn't just coming in and taking my vitals and giving me medicine. You don't realize how much that means to people."
That empathy comes naturally for Dr. Jones and Omedeo.
"I have two girls, so any young girl who comes in, I think of my own family. It's a very human experience. You know when they leave here, they're a person and they'll have a life to live," Dr. Jones said. Omedeo added the recent birth of his baby girl puts Casey's experience as a mom in perspective: "You're trusting us with your baby. You're trusting us when those doors close."
The trust was well placed, Casey and Haley said, and they're forever grateful to Regional One Health for Haley's recovery.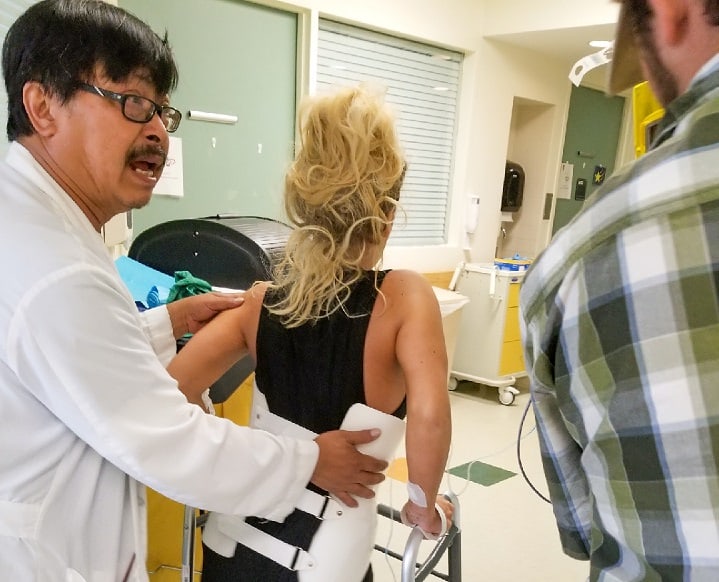 Learning the meaning of the word strong
But Haley's Dream Team was quick to place the credit elsewhere.
"I'm so proud of you," Dr. Catalani told Haley. "You got up this morning, did your hair, put on your makeup, and walked into the hospital – on your own terms."
"You had the choice to build yourself up and build up those around you," Omedeo said. "You saw that you can do it and you did it, and that's so uplifting."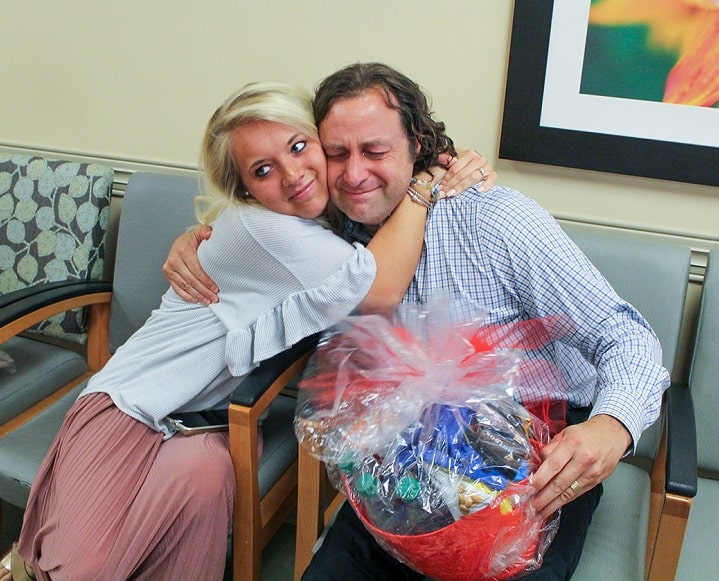 "You've got this. You're going to make it through this"
Dr. Jones added, "You had more than enough opportunity to give up or choose a bad course. You could let this ruin your life or you could learn what strong is. The direction you went, you picked it. It's you who had to get up, get back on your feet and go live your life again."
He also had a question for Haley: "If you could go back a year, what would you tell yourself?"
Haley didn't hesitate. "I'd say, 'You've got this. You're going to make it through this,'" she said. "There were times I didn't think I was going to, but there was no other option."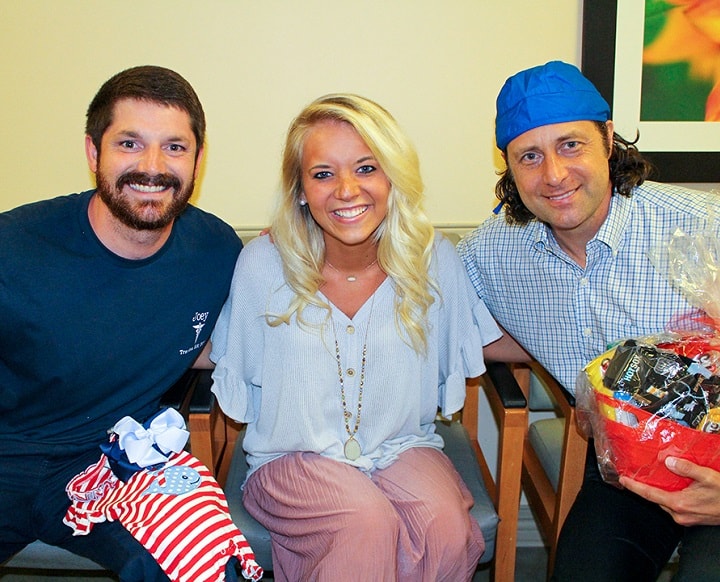 A future with no limits
She would also remind herself that life can, indeed, change in an instant.
One day she was taking her first tentative steps out of the hospital after a horrible ordeal. Just a year later, she was back, spending a morning laughing and reminiscing and shedding a few tears with the doctors and nurses who helped make it possible.
One of them asks what's next for her, and she's as sure of her response as she was unsure a year ago: "I'm going back to school. I decided I want to be a nurse!"
There are high-fives all around the dream team. They've seen her do tough stuff before, and they have no doubt she'll be able to do it again.
To support the groundbreaking and compassionate work of doctors and nurses at Regional One Health, visit www.regionalonehealth.org/foundation.