The ONE Health complex care program is designed to help patients address both medical and social needs so they can live healthier lives.
While Regional One Health has the expertise to oversee the medical aspect, partnerships are key to providing support for social issues like homelessness, mental health, hunger and transportation.
One of those partners, the Memphis Inter-Faith Association, is delivering Meals on Wheels to qualifying ONE Health patients, helping improve their nutrition and ward off isolation thanks to regular visits.
When Tonya Bradley, Meals on Wheels director for the Memphis Inter-Faith Association, says food deliveries are "more than a meal," she's thinking about people like Gregory Bradford and Gail Shortly, patients in Regional One Health's ONE Health complex care program.
For Gregory, it's a way to manage his diabetes, because being able to count on having nutritious food keeps him from giving into the temptation of sweets and potato chips. For Gail, it helps keep her blood pressure in check and reduce her risk of a stroke.
And for both Gregory and Gail, it's a familiar face arriving at their door with not just food, but a friendly smile and some welcome companionship.
The ONE Health program helps vulnerable patients address medical needs and social needs like housing, food and transportation. It's a mission that requires using expertise within the Regional One Health system, but also recognizing where that expertise ends.
"We're in health care. We're not experts in food or housing or transportation," ONE Health Director Megan Williams said. "The question becomes, 'How do we partner with other agencies that do a great job meeting those needs for underserved individuals?'"
"The bottom line is, we want to do what's best for the patient. It's important to partner with other experts to make sure we're doing that."
To that end, ONE Health has built a network of community partners to help address social issues.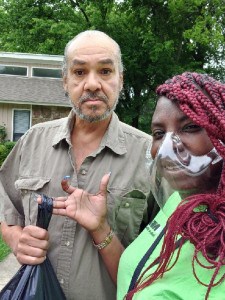 Meals on Wheels is an important example, Williams said, as 95 percent of ONE Health patients live with food insecurity, which can cause serious health issues and make existing conditions even worse. Some patients even visit the Regional One Health Emergency Department solely to get a hot meal after a day of hunger.
MIFA was already working with ONE Health on utility bill support when the ONE Health team reached out to them about Meals on Wheels.
"We already had a commercial kitchen and caterer who prepares meals every day, and a delivery model to get meals to clients, so the infrastructure was there," said Kathy Williams, MIFA Vice President of Senior Programs.  "We just needed to tailor it to Regional One Health's needs."
Susan Cooper, Regional One Health Senior Vice President/Chief Integration Officer, obtained a grant and matching funds from the Regional One Health Foundation to cover the cost of the program, and the ONE Health team worked through the patient care details.
As Williams noted, there are a variety of reasons patients qualify for Meals on Wheels. Some need food after discharge from the hospital, others because they're diabetic or have hypertension. Williams and her staff made sure the meals would be tailored to those specific medical needs.
Meanwhile, MIFA handled their logistics, which included addressing a number of operational challenges brought about by the COVID-19 pandemic. They worked out where and which days to deliver and whether patients preferred hot or frozen meals, and addressed compliance issues by adding the patients to their professional driver rather than volunteer driver routes.
In January 2021, deliveries got underway – and the partnership quickly paid off.
Healthwise, data shows Meals on Wheels improve wellness, promote independent living, and reduce hospitalizations. "Food is a necessity," Kathy Williams noted. "When patients were hungry, they go back to the emergency room. With stable food, they can sustain living at home."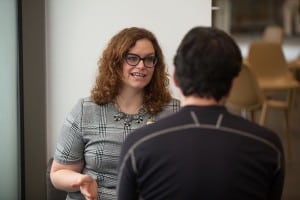 There is also a social aspect. "It's more than a meal, it's a connection," Bradley said. "When you make human contact with someone who cares, it goes a long way. That's the human side of it."
Furthermore, "Our patients get used to somebody checking on them," Megan Williams said. "MIFA's drivers are trained to be another set of eyes on the patient and to alert us if they don't seem well and we need to check on them."
All of that was especially important during the pandemic.
ONE Health had been operating its own food pantry, but access was limited due to COVID-19 safety guidelines. Many other food also pantries closed, and stores were depleted. Even if a patient had money and transportation, it wasn't easy to get the supplies they needed.
Social isolation was also a growing concern. "The world was shutting down," Kathy Williams noted. "It was important to us to make sure we were still there to see our clients."
Now, both ONE Health and MIFA look forward to continuing the partnership as a way to meet their shared mission of supporting underserved members of the Memphis community.
"We want to continue working with them for the long-term," Megan Williams said. "Memphis has some of the highest rates of food insecurity in the country, and by leveraging grant dollars and programs in the community, we can serve a need for our patients."
Kathy Williams agreed. "We want to build on this partnership," she said. "We recognize the value of patients receiving nutritious meals – it has a great impact on their health and on the hospital. We're thankful to Regional One Health for trusting us to serve their vulnerable clients, and we're excited to see what more we can do."
To help ONE Health serve more vulnerable Memphians, visit regionalonehealthfoundation.org and choose "One Health" in the designation drop-down menu.