At Regional One Health, we believe everyone deserves exceptional health care.
We believe this because we see the positive impact good health has on individual lives and on our community as a whole. We believe this because we know an accident or illness can happen to anyone at any time. We believe this because we realize every patient who comes through our doors is a human being with hopes and dreams for their future.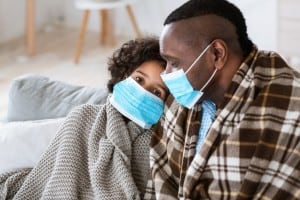 We believe this because We Care.
As COVID-19 continues to impact our community, we see evidence of this belief every day under the most difficult of circumstances.
Our team continues to make personal sacrifices and find innovative solutions to treat patients with this unprecedented virus. In our COVID-19 Unit, the mood is not one of fear or despair, but of confidence and hope:
Lori Minor, Nurse Manager: "There is a calling to help, and fear isn't a factor – it's, 'Let's gown up, glove up, roll up our sleeves and come together to do what's right for the patient.' We never lose sight of our goal of serving the community and our patients."
Amber Thacker, COVID-19 Unit director: "Everyone has worked together and been so supportive. When we needed to, we were able to come up with a plan quickly and in a methodical, organized fashion. I feel really good about that."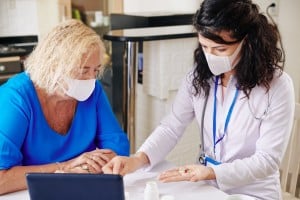 Nate Rogers, internist and hospitalist: "It is my calling and duty as a physician to take care of sick patients, and I knew I wanted to be part of the bigger fight against this virus."
Macy Wade, Nursing Director: "This team inspires me every day, probably even more so on the very challenging days. They continue to show up for each other, and it shows the resiliency and determination of this organization to serve our community."
We are proud of the caring professionals and of the positive impact they continue to have on families throughout the Mid-South.
Please continue to support our team by wearing a facemask, social distancing and washing your hands frequently.