Regional One Health Foundation has announced an all-star talent lineup for its 10th anniversary ONE Night gala, set for Saturday, April 18 at FedExForum.
ONE Night co-chairs Kimberly and Elliot Perry and Kontji Anthony shared the news at a talent reveal party held at The Lounge at 3rd and Court.
The lineup ensures ONE Night will be an unforgettable evening of music, food and powerful philanthropy that supports Regional One Health's dedicated providers as they care for patients from across the Mid-South.
A star-studded lineup of artists will keep guests on their feet at this year's Regional One Health Foundation ONE Night gala, set for Saturday, April 18 at 6 p.m. at an exciting new venue – the FedExForum.
Watch video to reveal this year's talent!
ONE Night helps build a brighter future for health care in our community by supporting technology, training and programs that allow the dedicated team at Regional One Health to better serve patients from across the Mid-South.
ONE Night co-chairs Kimberly and Elliot Perry and Kontji Anthony announced this year's performers at a lively talent reveal party Thursday, February 6 at The Lounge at 3rd and Court. They include Sister Sledge, Dazz Band, William Bell, The Pointer Sisters, North Mississippi Allstars, Lenny Williams, Stax Music Academy, The Bar-Kays and Four Tops.
Sister Sledge will get guests moving with their energetic Disco-era classics. The Grammy-nominated artists have recorded two No. 1 hits on the U.S. R&B charts – "We Are Family" and "He's the Greatest Dancer."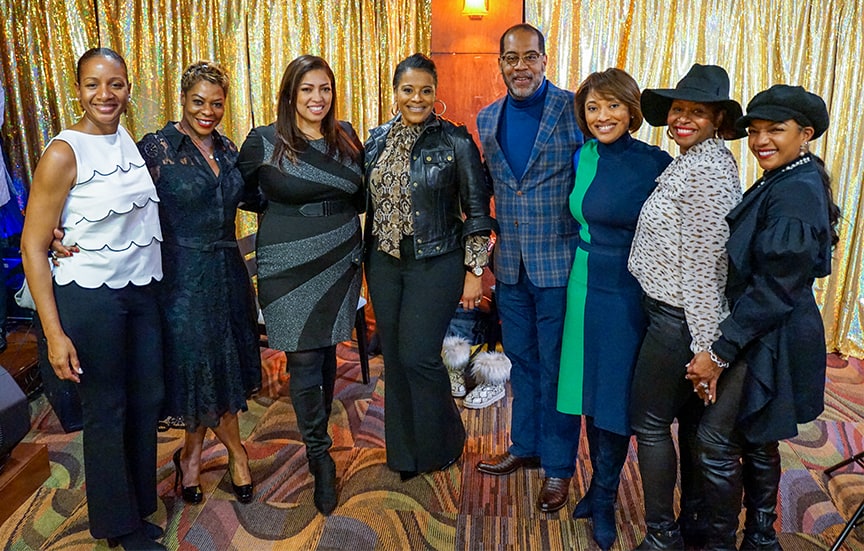 The Grammy-winning Dazz Band's hits include "Let It Whip," "Joystick" and "Let It All Blow." The group, whose name comes from a combination of the words "danceable jazz," bring a unique fusion of R&B and funk to the ONE Night stage.
William Bell is best known for hits including "You Don't Miss Your Water," "Private Number" and "Tryin' to Love Two," which reached No. 1 on the R&B chart. Bell, who was born in Memphis, is a Grammy winner and a 2016 inductee in the Memphis Music Hall of Fame.
The Pointer Sisters have entertained fans since the 1970s with hits like "Fire," "Slow Hand," "Jump (For My Love)" and "I'm So Excited." The winners of three Grammy awards and three American Music Awards, they earned a star on the Hollywood Walk of Fame in 1994.
The North Mississippi Allstars are Blues Music Award winners and have earned multiple Grammy nominations for their southern rock/blues recordings. The group is a Mid-South favorite, hailing from Hernando, Mississippi.
Lenny Williams is the singer-songwriter behind such R&B and soul classics as "Choosing You" and "Cause I Love You," which has been described as the greatest love song of all time. Williams also served as lead vocalist for the group Tower of Power.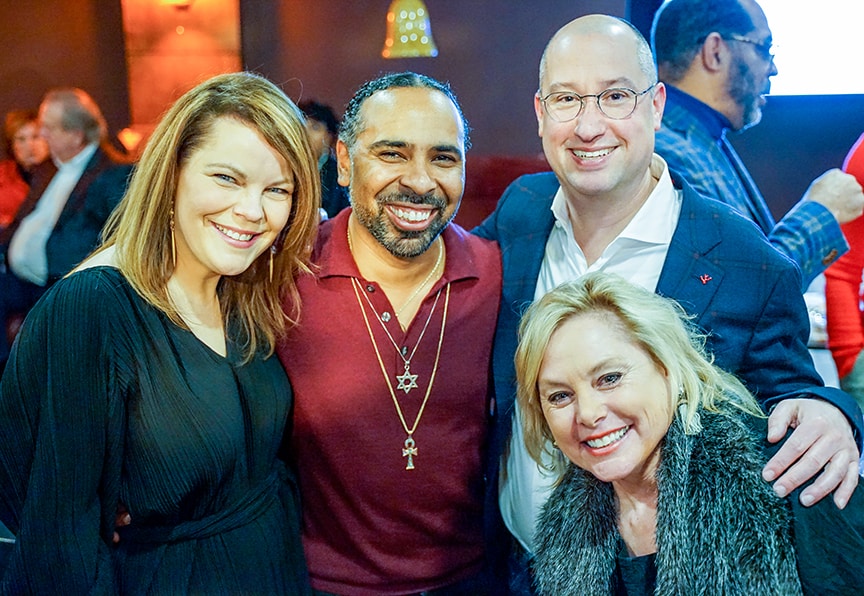 Stax Music Academy is a Memphis-based organization dedicated to building the next generation of great artists to originate from "The Home of the Blues." They recently performed the Stax classic "Soul Man" and received a $250,000 donation during NBC's "Ellen's Greatest Night of Giveaways," hosted by Ellen DeGeneres.
The Bar-Kays are a Memphis-based soul, R&B and funk group that first started wowing audiences in 1996. A 2013 inductee in the Memphis Music Hall of Fame, the legendary local group has dozens of charting singles, including "Soul Finger," "Son of Shaft" and "Boogie Body Land."
The Four Tops were inducted into the Rock and Roll Hall of Fame in 1990 and earned a Grammy Lifetime Achievement Award in 2009. The soulful singers have two No. 1 hits to their names: "I Can't Help Myself (Sugar Pie Honey Bunch)" and "Reach Out I'll Be There."
This year's ONE Night celebration promises to once again be one of the Mid-South's most talked-about music and social events of the year, while also serving as an evening of powerful philanthropy aimed at ensuring everyone in the Mid-South has access to exceptional, compassionate care at Regional One Health.
Signature Sponsors are Susan & Damon Arney/Scheidt Family Foundation, Blue Cross Blue Shield of Tennessee and Provident. Entertainment Sponsors are Truist and Southeastern Asset Management. The Cocktail Reception Sponsor is First Horizon Foundation, and the Pledge Sponsor is Valero.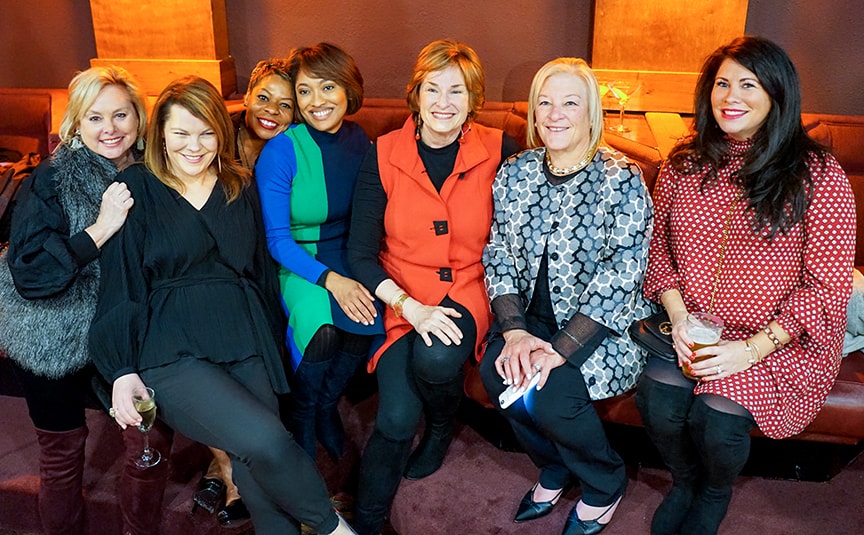 Join the Regional One Health Foundation for an unforgettable evening of music, food and fun as we help improve health care through leading-edge technology, advanced training opportunities, support for Regional One Health's teaching mission and new and expanded programs that address community health issues.
For more information on the Regional One Health Foundation and how to support health care in the Mid-South, visit regionalonehealth.org/foundation.