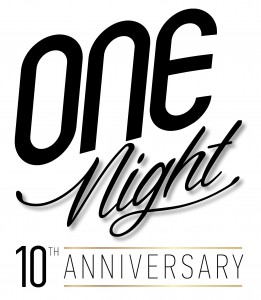 The health and safety of our community are of the utmost importance to Regional One Health. In light of the CDC's recent COVID-19 recommendations, we have decided to postpone the 10th Anniversary ONE Night Gala. At the moment, we do not have a new date set but we will let you know as soon as we do.
While we are disappointed to postpone ONE Night Gala, we know it's the right thing to do. I can assure you, once it's rescheduled, the event will be a fantastic and memorable party.
If you have any questions about the postponement, please feel free to call the Regional One Health Foundation office at 901-545-6176.
We look forward to when we can all be together and have a much-needed celebration.
THANK YOU to all the people and organizations who make ONE Night possible!
2020 Gala Co-Chairs
Kimberly & Elliot Perry | Kontji Anthony
Signature Sponsors
Susan & Damon Arney | Scheidt Family Foundation
Cocktail Reception Sponsor
Platinum Sponsors
Alliant | Avectus Healthcare Solutions | Center for Orthotics & Prosthetics | Cerner | Connect Healthcare Collaboration | HEI Health | McVean Trading & Investments | Nancy Smith & Deborah Tipton | Regional One Health | University of Tennessee Health Science Center
Gold Sponsors
Ami & Randy Austin | Baker Donelson | Baptist Memorial Health Care | Butler Snow | Campbell Clinic | Cigna | Erica & Reginald Coopwood, MD | Celine & Martin Croce, MD | ConvergeOne | Dillard Door & Entrance Control | EnableComp | Evolve Bank | Farris Bobango | Breland & Peter Fischer, MD | FedEx/Rob Carter | Jodie & Patrick Gilmore | Goldman Sachs | Dawn & Harold Graeter | HRO Partners | Deborah & William Hickerson, MD | Jaguar Land Rover Bluff City | Tina Dickinson-Jones & Mike Jones, MD | Regina & Reverend Preston Jefferson | Lisa & Louis Jehl | KPMG | Tammie & Corey Lee | Suzana & Michael Lightman, Jr. | Linen King | Lipscomb & Pitts | Ledelle & Marvell Mitchell | nexAir | Ellen & Captain Henry Nixon | Kimberly & Elliot Perry | Pinnacle Financial Partners | Regions Bank | Reliant Investment Management | Reventics | Semmes Murphey | Fran & Phil Shannon | Tim Smith | Southland Casino Racing | St. Jude Children's Research Hospital | Belinda & Anthony Tate / LaTina & Darrell Thomas | UBS | UnitedHealthcare | University Clinical Health | University of Tennessee Regional One Physicians | Vizient